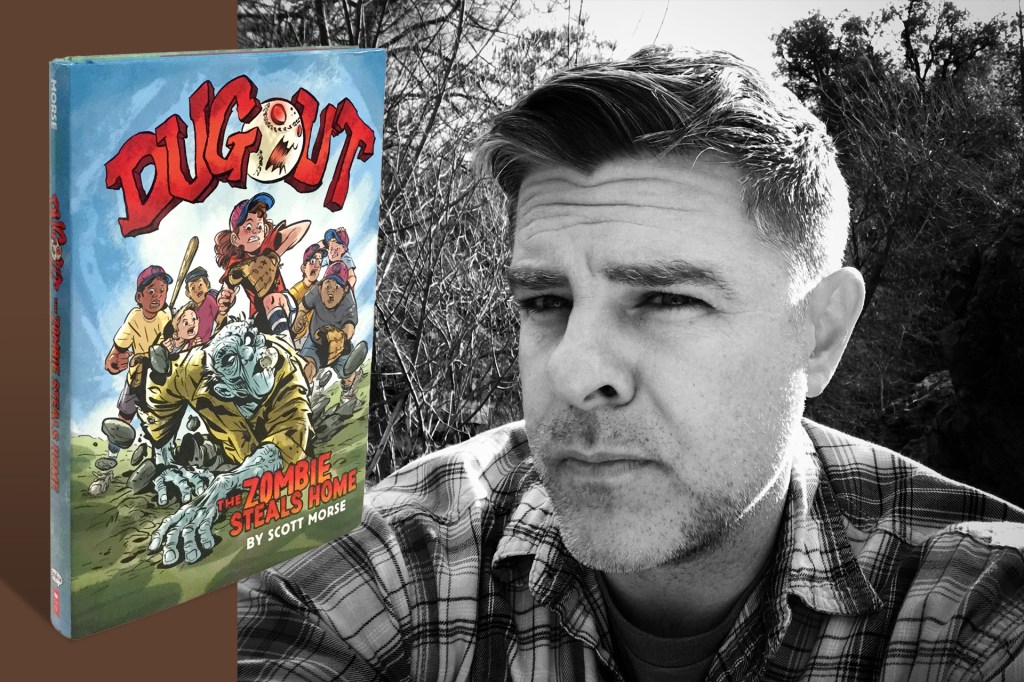 Stacy and Gina don't get along. They're rivals on the baseball field. Gina is the star player on an all-star team. Stacy is on the underdog team, which hasn't won a game all season.
The girls also can't stand each other at home. Stacy and Gina are twin sisters. They also happen to be the youngest in a long line of witches.
In the new graphic novel Dugout: The Zombie Steals Home, Gina and Stacy's magic gets out of hand. They accidentally unleash zombies and other scary creatures. Now the sisters must work together to save the day.
Scott Morse is the author and illustrator of Dugout. He told TIME for Kids the book is about communication. "I find that kids and adults alike often wear a mask and hide what they're really feeling under a false front," he says. "It can really cause problems when people don't stop to talk."
Morse has worked on popular movies like Brave and Cars. He says the storytelling skills he learned working on movies were put to use in Dugout. He used them to create a story that seems scary at first but which, on closer inspection, can be understood differently. "Scary things are only scary if you let them be scary," Morse says.