Sonia Sotomayor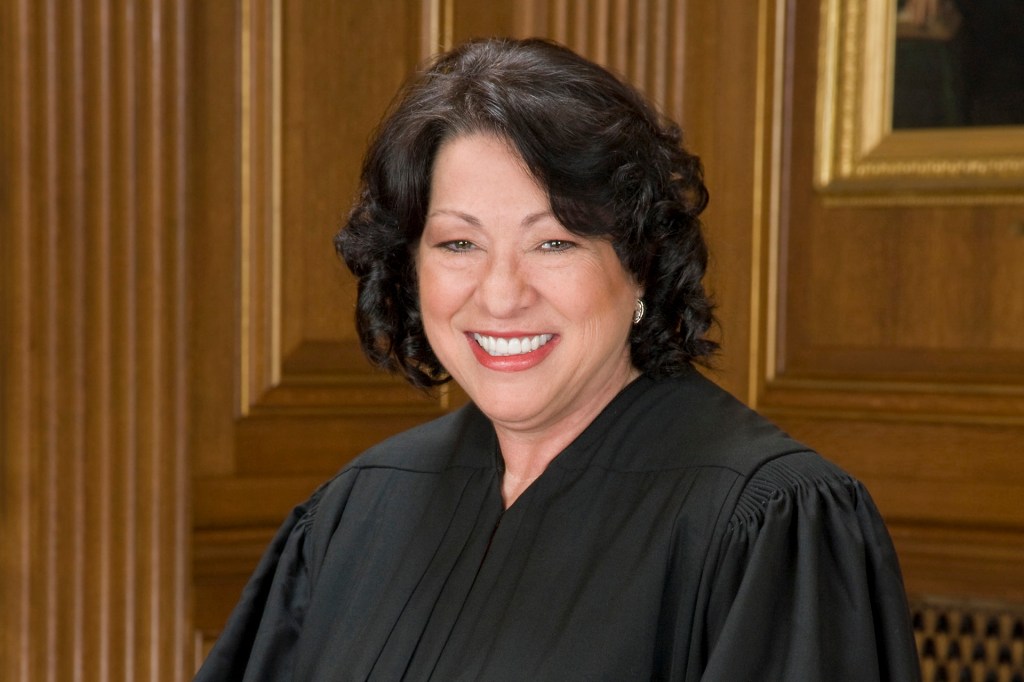 Sonia Sotomayor (June 25, 1954—present) made history when she became the first Hispanic U.S. Supreme Court justice. She assumed the role on August 8, 2009.
Sonia Sotomayor was born in the Bronx, a borough of New York City. Her parents, Juan and Celina Baez Sotomayor, had recently arrived from Puerto Rico. The island is a U.S. commonwealth. Her mother was a nurse and her father worked as a machinist. As a child, Sotomayor was diagnosed with type 1 diabetes. She quickly learned to manage the illness. In later years, she said that helped her gain a strong sense of discipline.
When Sotomayor was nine years old, her father died. Her mother was forced to work multiple jobs to provide for Sonia and her brother, Juan. Sotomayor has said that she turned to books to cope cope to deal with or handle a situation (verb) If you can cope with waiting in a long line, you will probably get good seats. with the loss of her father. She credits her mother with encouraging her love of reading and her desire to excel in school. "My mother taught us that the key to success in America is a good education," said Sotomayor during her Supreme Court confirmation hearing confirmation hearing a hearing held by the U.S. Senate to gather information on whether to approve or reject a candidate nominated by the president (noun) There was a confirmation hearing to determine whether he would become the next Supreme Court justice. . She became a top student at Cardinal Spellman High School, in the Bronx. She received a scholarship to attend Princeton University, in New Jersey.
New Challenges
Sotomayor's first two years at the Ivy League school were challenging. She once said that when she got there, she felt like a "visitor landing in an alien country." In 1976, she graduated from Princeton with honors. She also received the Pyne Prize, which is the highest academic award presented to undergraduates by the university.
After Princeton, Sotomayor attend Yale Law School, in New Haven, Connecticut. She was an editor at the Yale Law Journal, a publication that reviews legal cases. After earning her law degree, in 1979, Sotomayor moved back to New York City and worked as an assistant district attorney until 1984. She then worked at a private law firm and volunteered at organizations such as the Puerto Rican Legal Defense and Education Fund.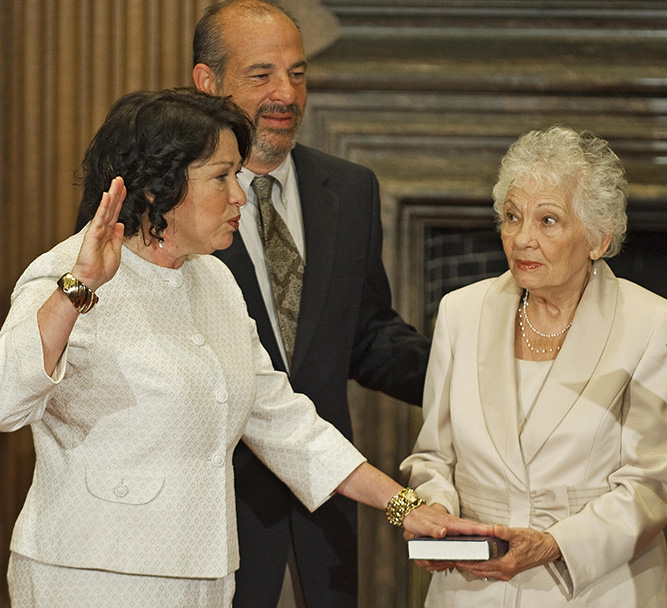 MCT/GETTY IMAGES
"The Judge Who Saved Baseball"
Her skills as a lawyer as well as her volunteer work caught the eye of political leaders. In 1992, President George H.W. Bush nominated nominate to propose as a candidate, especially for an elected office (verb) They nominated Stephen Smith as their candidate. Sotomayor to be a U.S. District Court judge for the Southern District of New York City. During her time in this role, she presided preside to oversee a court case or hold position of authority in a meeting (verb) The captain of the club presides over its meetings. over a 1995 case dealing with a Major League Baseball strike. She ruled against team owners who had changed rules regarding player salaries and free agency without consulting the players' union union an organized association of workers formed to protect and further their rightsv (noun) The union advocated for higher pay and better health benefits. . The decision ended the strike that had caused the cancellation of the entire 1994 post-season and World Series.
In 1998, President Bill Clinton appointed Sotomayor to the U.S. Court of Appeals for the Second Circuit. While on the bench, Sotomayor taught law classes at New York University and Columbia Law School, in New York City.
ALEX WONG—GETTY IMAGES
On May 26, 2009, President Barack Obama would call her the judge who "saved baseball" when he nominated her to the Supreme Court. The Senate quickly confirmed her. She became the first Hispanic and the third woman to join the bench of the Supreme Court.
Recently, Justice Sotomayor has presided over Supreme Court cases dealing with issues on privacy, civil rights, and First Amendment rights. In 2013, she published her memoir, My Beloved World.