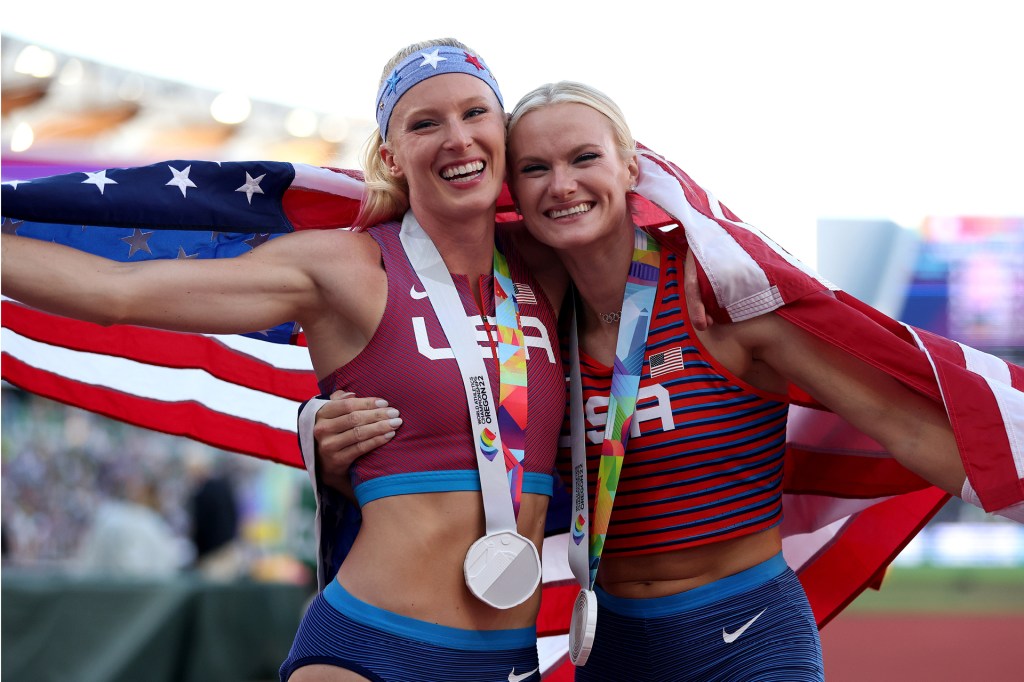 On July 17, the United States track and field team won nine medals at the World Athletic Championships, in Eugene, Oregon. The team set a record for most medals won at the competition in a single day.
The streak started with the hammer throw. Brooke Andersen came in first and Janee' Kassanavoid finished third. By the end of the night, U.S. athletes had medaled in pole vaulting, hurdles, shot put, and the men's 100-meter race.
With these wins, the U.S. team has brought home 14 medals. Six of them are gold. The next-highest medal winners are Ethiopia, Poland, China, and Jamaica. Each has won three.
Katie Nageotte was the gold-medal winner in pole vaulting. She kept track of the other winners. "Everything has been so much fun," she says. "It's really fun, especially when you know the people in [the events]."