Sun Power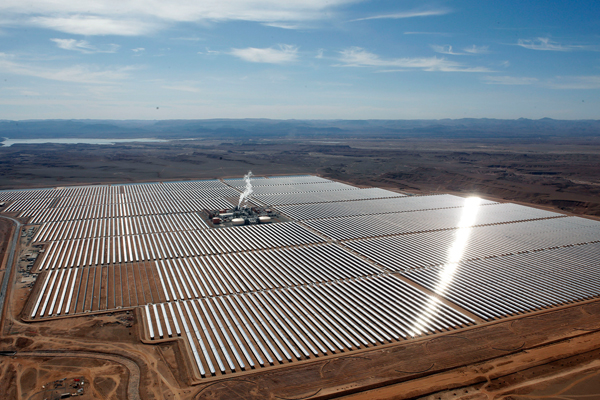 Row after row of curved mirrors glisten in the sunlight in Ouarzazate, Morocco. The city is on the edge of the Sahara desert. The giant mirrors surround a power station called Noor I. Noor means "light" in Arabic. The plant harnesses the sun's energy and turns it into clean, renewable fuel.
On February 4, Morocco's King Mohammed VI pressed a button to turn on the electricity. Noor I is the first phase of a much bigger, $3.9 billion project. But even at this early stage, it is one of the world's largest solar power plants. By 2018, when Noor II and Noor III are completed, the complex will be the biggest concentrated solar plant in the world. It is expected to deliver energy to 1.2 million Moroccans.
A concentrated solar power plant stores the sun's energy even when there is no sunlight. Mirrors capture the sun's light and heat up a liquid that is mixed with water to create steam. The steam turns turbines that power a generator to produce electricity.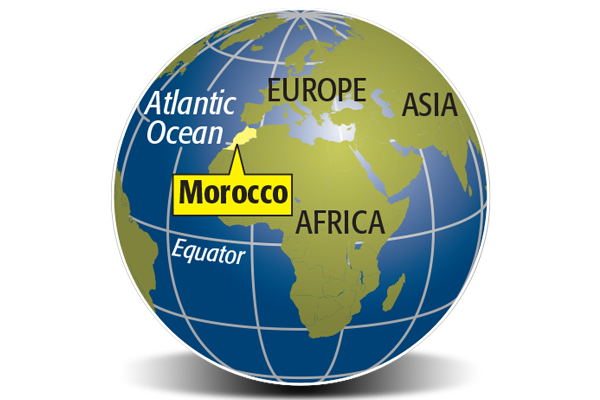 Noor I will continue to generate power for three hours after sunset. The goal is for the completed complex to produce power for 20 hours a day. It will also have the ability to store power for another eight hours.
A Boost for Clean Energy
Morocco has little oil or gas of its own. It depends on other nations for more than 97% of its energy. But the country gets about 3,000 hours of sunlight a year.
"This project [shows] there's hope for countries that are not rich in petroleum," says Hakima El Haite, Morocco's junior minister for the environment. She says the solar power plant "will give Morocco its autonomy." Solar energy will also allow Morocco to reduce carbon emissions that pollute the environment.
Think!
Why is the Noor I power plant an important step for Morocco?