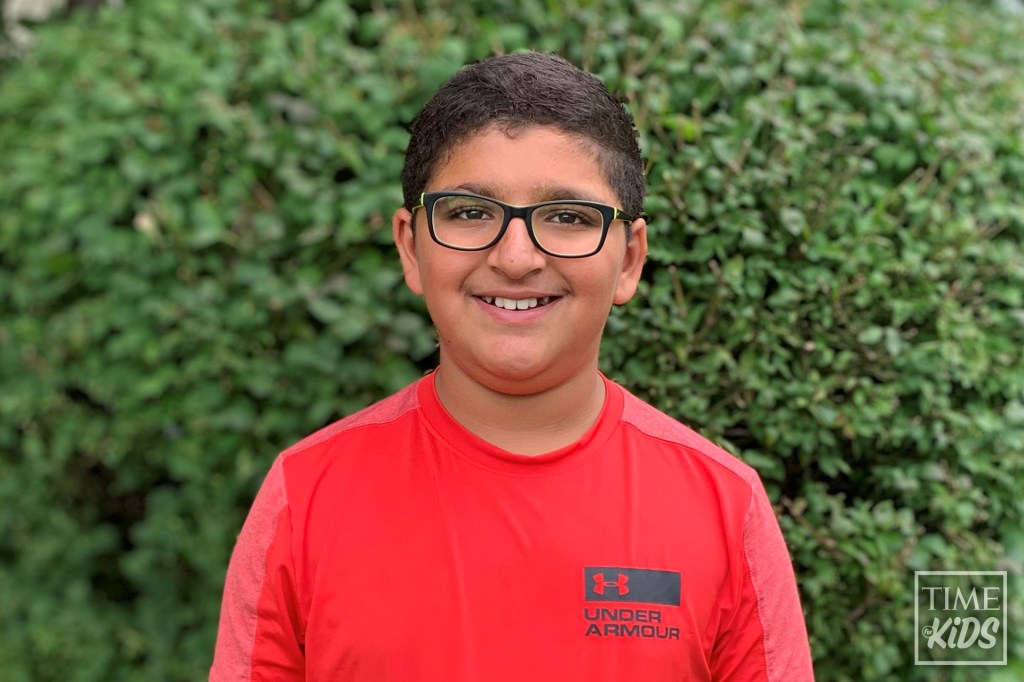 Meet Pranav Mukhi, one of the 10 outstanding kids selected to be a TFK Kid Reporter this school year. Pranav is 10 years old and lives in South Setauket, New York. He loves to swim and hopes to interview Olympian Michael Phelps one day.
Finalists in the TFK Kid Reporter contest were judged on a number of factors. One of their assignments was to write an article about a hometown hero. Pranav's story is about kids who started a fundraising event in his community. You can read it below. We'll be introducing the rest of the TFK Kid Reporter squad throughout September.

"Lemonade stand, lemonade stand!" shouted kids from the "S Section" of Stony Brook, a town on Long Island, New York.
It was a scorching afternoon in the summer of 2012 when 11-year-old Maddie Mastriano and her 8-year-old brother, Joseph, set up a lemonade stand with several other children on their block. After hours of selling lemonade, the group earned $15. "Instead of trying to split $15 among 20 kids, we decided to donate it somewhere," Joseph says. "Maddie and I talked about it and decided on Stony Brook Children's Hospital."
Maddie and Joseph donated to the Child Life Program at Stony Brook Children's. "We oversee all of the services that help kids cope with illness and hospitalization," says Joan Alpers, the Child Life Program director. "Our medicine, so to speak, is to help children take hospitalization—a really strange and sometimes scary experience—and feel like they are able to master it and learn from it."
Little did Maddie and Joseph know that their donations to the Child Life Program would grow to more than $100,000 in eight years. The original S Section Kids Lemonade Stand is now known as the Three Village Kids Lemonade Stand, a popular community event hosted every summer at R.C. Murphy Junior High School, in the Three Village Central School District.
To raise awareness of their cause, Maddie and Joseph use social media. They created a wildly popular trend in the Three Village community called the Easy Peasy Lemon Squeezy challenge. Participants must bite into a lemon and nominate others to do the same. Thanks to this idea, donations skyrocketed. Neil M., a student at Ward Melville High School, did the challenge with his marching band. "To me, the challenge is a reminder that students in the Three Village community are involved and love to give back," Neil says.
Megan S., a Ward Melville alumna, agrees. "I participated in this challenge with the Key Club two years in a row," she says. "It always feels good to see a peer helping the community, so it was super inspiring."