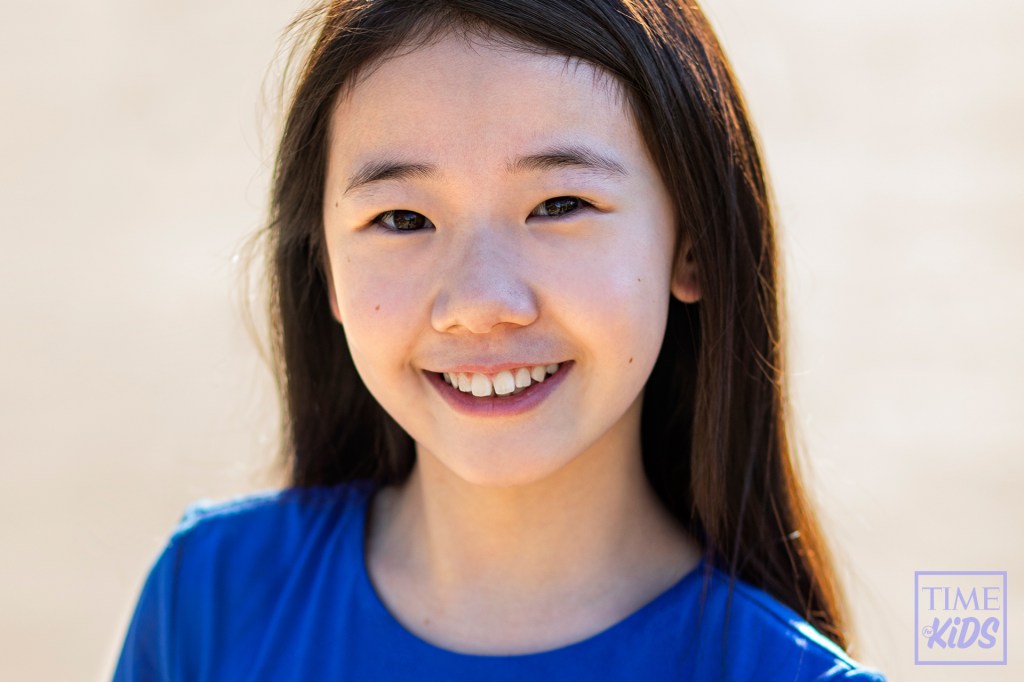 Meet Rory Hu, one of the 10 outstanding kids selected to be a TFK Kid Reporter this school year. Rory is 10 years old and lives in Cupertino, California. She loves the musical Hamilton and hopes one day to interview its creator, Lin-Manuel Miranda.
Finalists in the TFK Kid Reporter contest were judged on a number of factors. One of their assignments was to write an article about a hometown hero. Rory's piece is about a woman who has helped rescue nearly 600 dogs. You can read it below. We'll be introducing the rest of the TFK Kid Reporter squad throughout September.

Joye Hawkes has saved nearly 600 lives in the past 16 years. No, she's not a medical doctor, firefighter, or lifeguard. The California resident has been fighting on a different front line. Hawkes rescues and finds new homes for German shepherds.
A crisis has been looming over animal shelters. Many people are unaware that 6 million to 8 million animals enter shelters in America each year. Almost half of them are euthanized, or put to sleep, due to shelters' lack of capacity and resources. This fact prompts many volunteers to action. Hawkes is one of the most dedicated among them.
Hawkes joined German Shepherd Rescue of Northern California (GSRNC) in 2004. She's one of the longest-serving members of the all-volunteer organization. Each day, Hawkes juggles different tasks: evaluating and training dogs, and providing them with medical care, suitable homes, post-adoption aid, and more.
The work Hawkes does is time-consuming, challenging, and emotionally draining. Heartbreak is a regular part of the job, as when limited resources force her to decide which dogs to save. But the emotional roller coaster she rides carries her back up each time a rescue is successfully completed, and it is these gratifying moments that keep Hawkes going. "The memories I have of these dogs are what motivate me to continue my efforts," she says. "I consider them all my kids. They are my responsibility, and their future depends on our doing our jobs to the best of our ability."
Hawkes has rescued more dogs than other GSRNC volunteer, according to Lani Christianson, the organization's president. "[Hawkes] is invaluable to GSRNC," she says. "She has gone above and beyond, putting heart, soul, time, energy, and money into rescuing as many German shepherds as she can."
Hawkes's devotion could not be deterred even by COVID-19. Working in a mask, she applied herself ever more diligently to surging adoption applications. "Of course I have concerns," Hawkes says. "But the job needs to be done."
A family in Boulder Creek, California, is extremely grateful that Hawkes brought 3-year-old Persephone into their lives. "[She] instantly knew Persephone was the dog for us," mom Heidi Curto says. "She would never have been a dog I picked but Joye just knew." Persephone has since become an essential piece in the family puzzle. The joy she brought to them has softened the impact of the quarantine.
While it's easy to do just one good deed, it's heroic to do 600. As GSRNC treasurer Joan Hoover says, "Joye seeks no recognition. She's rewarded every time a [German shepherd] finds a good home. So yes, she is a true hero."