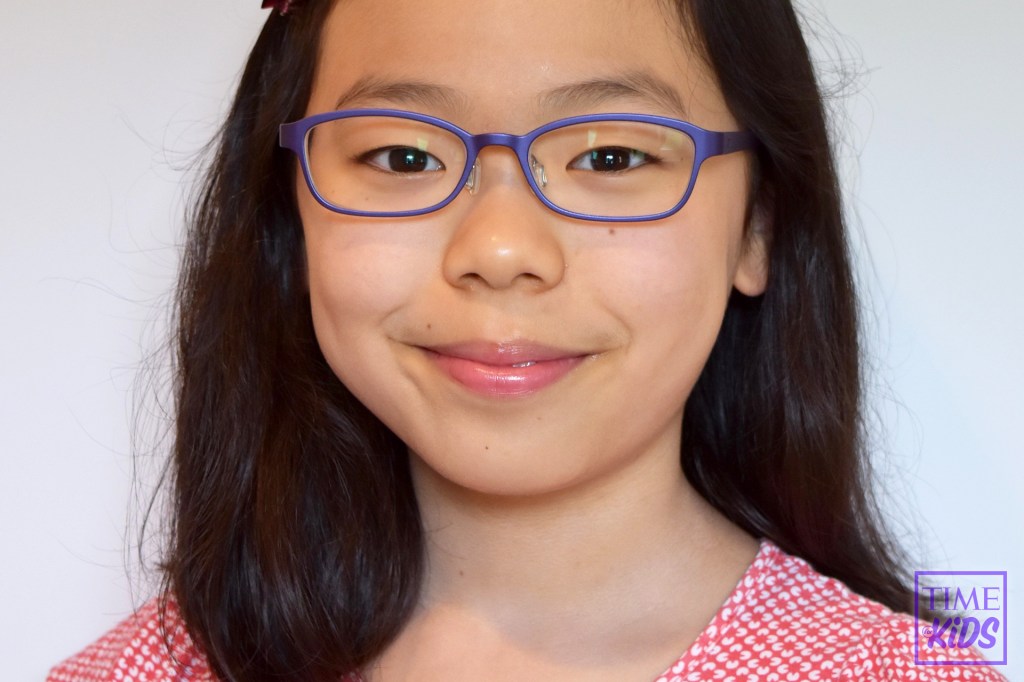 Meet Sophia Hou, one of the 10 outstanding kids selected to be a TFK Kid Reporter this school year. Sophia is 11 years old and lives in Short Hills, New Jersey. She likes to grow vegetables in her garden, and she hopes to one day interview Jane Goodall.
Finalists in the TFK Kid Reporter contest were judged on a number of factors. One of their assignments was to write an article about a hometown hero. Sophia's story is about Samantha Friedman, the founder of the Kitten Nursery in Ledgewood, New Jersey. You can read it below. We'll be introducing the rest of the TFK Kid Reporter squad throughout September.

Samantha Friedman saves lives in the Kitten Nursery at St. Hubert's Animal Welfare Center, in Ledgewood, New Jersey. This neonatal intensive care unit provides a haven for newborn kittens, mother cats, and older or feral cats who need special treatment to rest and heal.
As of July 16, Friedman and her team have saved more than 630 lives. That's since the Kitten Nursery started, in April 2019.
Friedman has worked as a veterinarian technician for almost 20 years. The idea for the Kitten Nursery sparked four years ago when she was moving kittens that needed 24-hour care back and forth from St. Hubert's to her home in Pequannock, New Jersey.
Friedman started the Kitten Nursery with 11 cages and three incubators in a small room at St. Hubert's. Sometimes taking care of more than 40 kittens at a time, she often slept there overnight.
In the Kitten Nursery, Friedman uses equipment such as nebulizers, microwaveable heating disks, and stuffed animals with a simulated heartbeat to soothe the kittens. "We make sure every kitten, no matter what the ailment is, gets one-on-one attention, and is closely monitored," says Friedman. One kitten, named Cocoa, had severe pneumonia and struggled to breathe. After receiving supportive care and breathing treatments, Cocoa made a full recovery and was adopted.
Lori Nichols, who adopted two kittens from the nursery, says that Friedman "does anything and everything possible to save kittens, and when most people would have given up, she continues to work hard to help even the sickest of them get better."
Brian Brooks is a volunteer at St. Hubert's. "This would not be possible without her commitment and will to help those that cannot help themselves," he says.
New Jersey shelters euthanized, or put to sleep, 7,418 cats in 2019. That's according to the New Jersey Department of Health. Friedman is helping to lower that number. Jenna DeVito, another volunteer at St. Hubert's, says, "Most of the kittens we get are from overcrowded shelters where they would either be euthanized or not receive the care they need."
When COVID-19 struck and the shelter was forced to close, Friedman moved most of the kittens to her home, caring for them day and night. "There's no division between my personal life and my career," she says. "It's a life's mission, not just a job." Friedman took in more than 60 kittens during the shelter's closure.
Friedman remains steadfast in her dedication to saving lives and hopes she can save even more. "It's not a good time for anyone in animal rescue right now, but we won't give up," she says. "We'll keep fighting for the little guys."