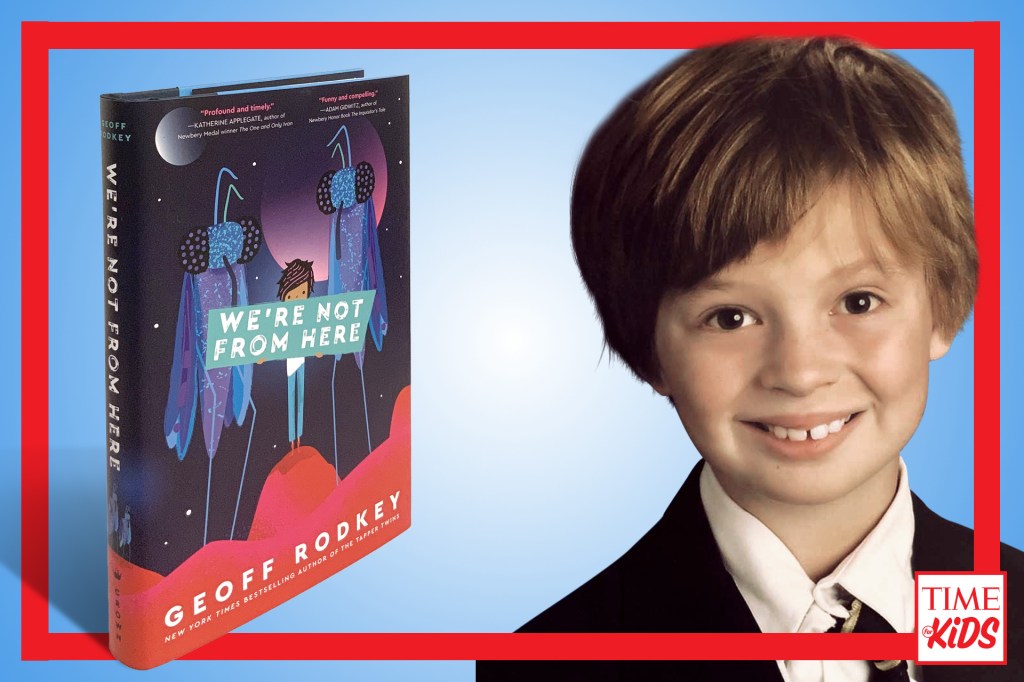 Have you ever looked at the night sky and imagined creatures living on planets far from Earth? In We're Not from Here, author Geoff Rodkey dreams up a world inhabited by aliens that look like giant mosquitoes.
We're Not from Here is one of TFK's 10 recommended reads for this summer. After we made our picks, we handed them off to our team of TFK Kid Reporters to get their take. Here, TFK Kid Reporter Roman Peterson shares his review.
We'll be posting reviews each Tuesday, all summer long. Check back next week to read about Pie in the Sky, by Remy Lai.

Almost a year after Planet Earth is destroyed, what's left of the human population is living on Mars. When they're invited to join a new utopia on a planet called Choom, the colony of humans gratefully accept. But things don't go as expected.
Upon arrival, the humans find out that the creatures of Choom consider them a threat because they think humans are too emotional and violent. It's up to one family to convince the residents of Planet Choom that humans aren't so bad after all.
I give We're Not from Here 8.5 stars out of 10. It's one of the funniest books I've ever read. I finished it in just a couple of days. It flew by and made me laugh.
Rodkey writes in an entertaining way and makes us think about what it would be like to face massive annihilation. The book made me realize that emotions are valuable. It also made me think about whether there could be intelligent species living on other planets. It would be very cool to find creatures like the ones on Planet Choom.
We're Not from Here is a great summer read.