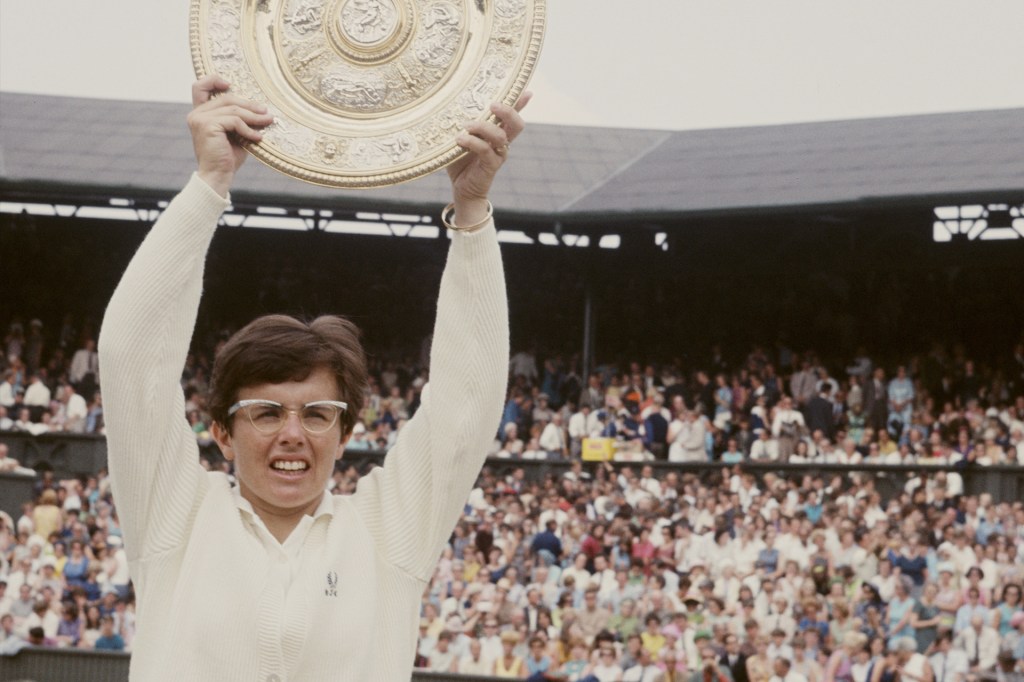 Billie Jean Moffitt was born in Long Beach, California, on November 22, 1943. Her whole family was athletic. Her mother swam and her father played basketball. At a time when few dads encouraged their daughters to play sports, Billie Jean's father did. He spent as much time playing ball with her as he did with her brother. He respected their abilities equally. He also taught them to never underestimate their opponents.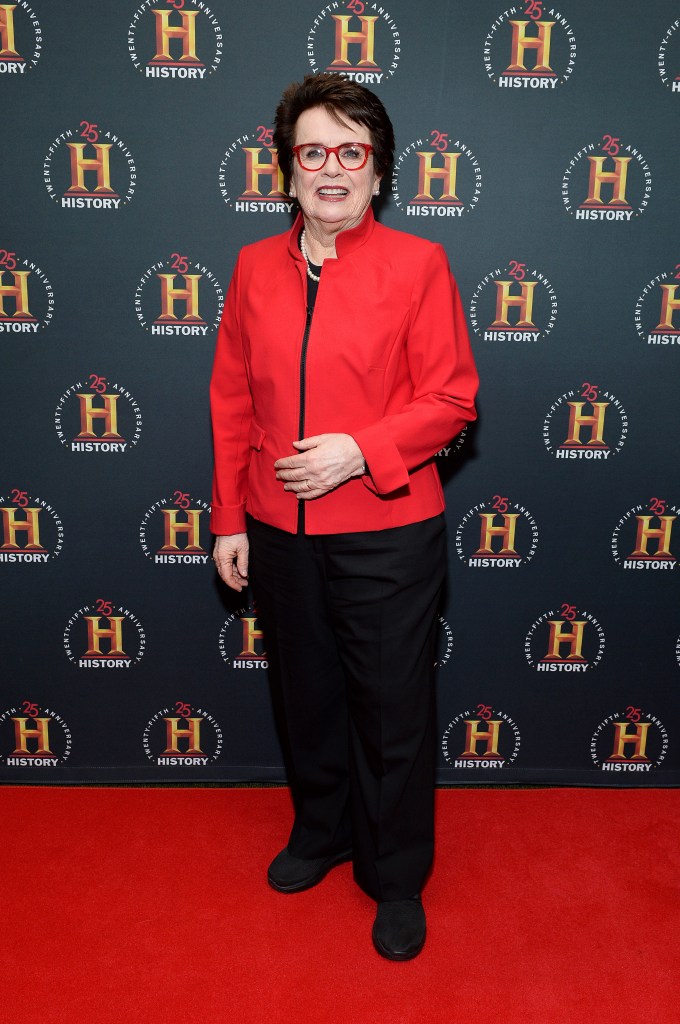 NOAM GALAI—GETTY IMAGES FOR HISTORY
Billie Jean enjoyed and excelled at many sports, including baseball. She dreamed of one day play- ing professionally. But when she went to a Major League Baseball game, she quickly realized there were no girls on the teams. Billie Jean didn't think that was fair.
A friend introduced her to tennis when Billie Jean was 11. In the 1950s, tennis was mostly played by wealthy people, at country clubs. Billie Jean's family was not wealthy, but she instantly liked the game. She did odd jobs for her neighbors, working hard to earn enough money to buy a racket. She also worked hard at tennis. She took free lessons at the public courts in the parks around Long Beach and told her mother she was going to become the Number 1 tennis player in the world.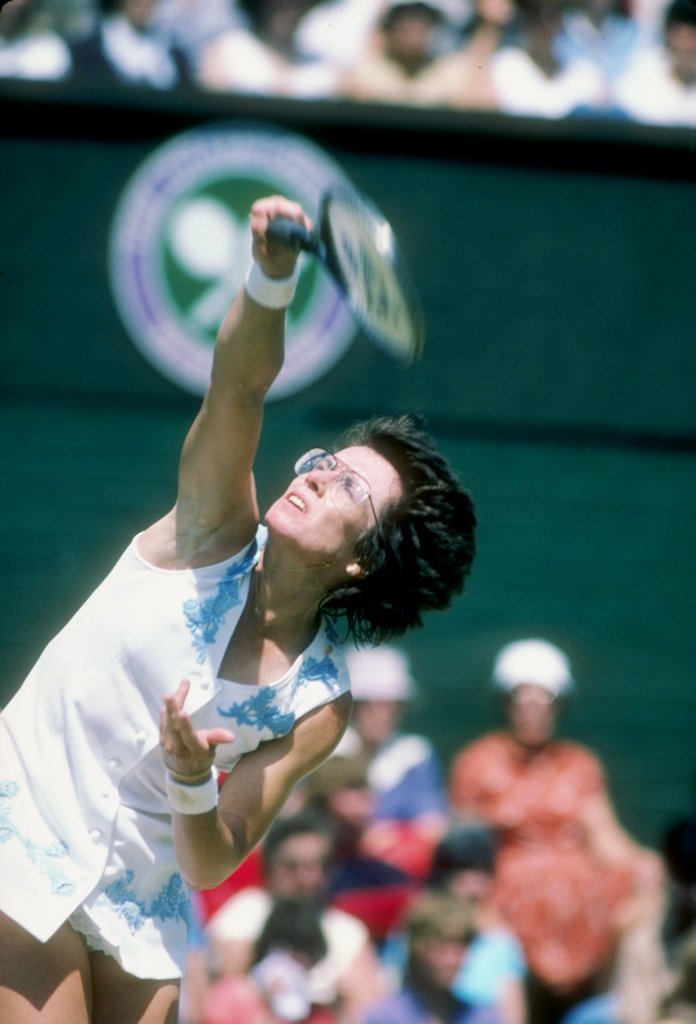 TONY DUFFY—GETTY IMAGES
Billie Jean became an excellent player and began competing in tournaments. She was just 14 when she won her first championship, in Southern California. But she realized that no matter how good she was, she was treated differently because she was a girl.
At the beginning of college, Billie Jean was ranked as the third-best player in the entire country. But because she was a woman, her school did not give her a scholarship. When Billie Jean won a tournament, she earned less money than a man would have made if he'd won. Billie Jean knew this wasn't fair. She was more determined than ever to become the best player in the world so she could use her status to make sports equal for all.
Tennis Champ
Billie Jean got international attention in 1961, when she and her partner became the youngest pair to win the doubles title at Wimbledon, the most prestigious tournament in tennis. Five years later, she won her first singles championship at Wimbledon. She went on to win 20 Wimbledon titles—a record that hasn't been beaten.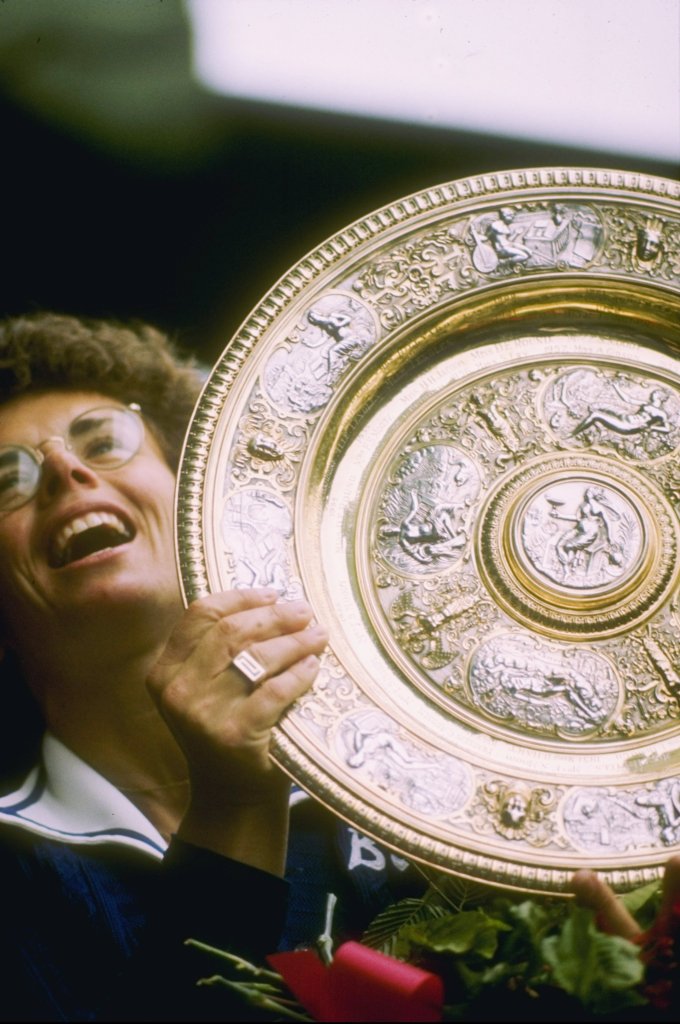 TONY DUFFY—GETTY IMAGES
In 1973, men's tennis player Bobby Riggs challenged Billie Jean to a match. Riggs claimed women could not play tennis as well as men. Billie Jean proved Riggs wrong—she beat him in all three sets. That same year, Billie Jean threatened to boycott the U.S. Open if male and female winners weren't awarded equal prize money. This led the Open to become the first major tennis tournament that paid athletes equally.
Fast Facts
At the Los Angeles Tennis Club, in 1955, Billie Jean was left out of a group picture because she was wearing a pair of shorts rather than the tennis skirt most female players wore at the time.

In 1971, Billie Jean became the first female athlete to earn more than $100,000 in a season.

In 1973, Billie Jean spearheaded the formation of the Women's Tennis Association.

Billie Jean has coached several U.S. Olympic tennis teams.

After she retired from competitive tennis, Billie Jean became the first female commissioner of a professional sports league.