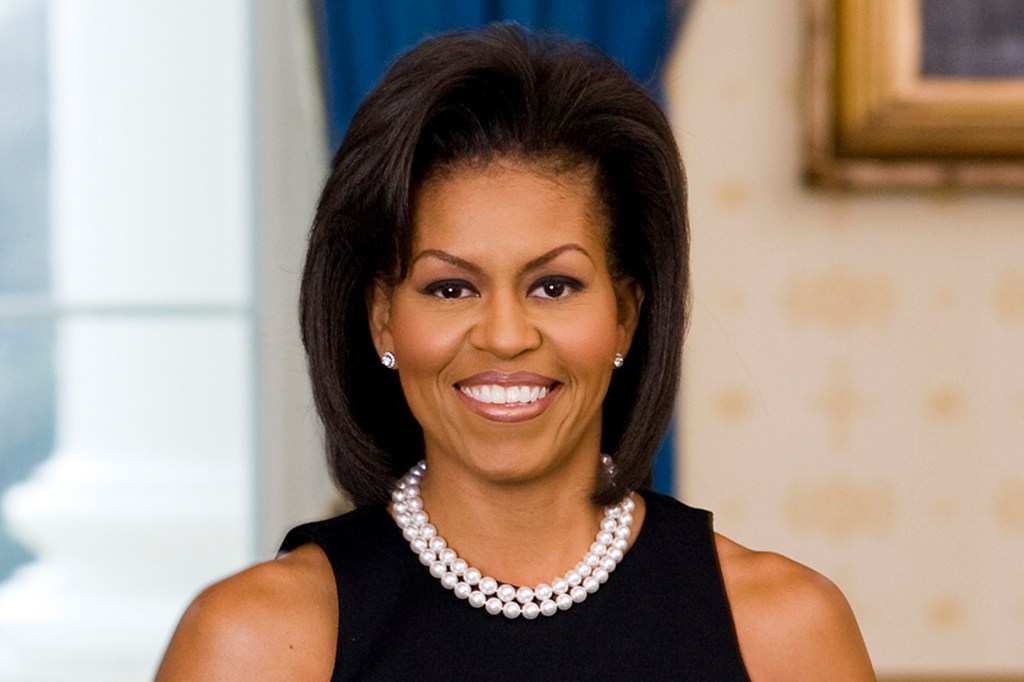 Michelle Robinson was born in 1964. She grew up on the South Side of Chicago in a tiny apartment. Her family was very close and ate dinner together as often as possible. Michelle and her brother were allowed to watch one hour of television each night. They spent the rest of their free time playing board games or chasing each other around the house. They loved to spray furniture polish on the wood floor so that they could slide faster in their socks.
Michelle's father worked at the city's water plant. He started as a janitor and went on to become a manager. Even when he developed multiple sclerosis and struggled to walk, he kept working. Michelle's mother taught her to read before Michelle started kindergarten. Michelle began taking piano lessons when she was just 4 years old. She quickly discovered that the more she practiced, the more she improved.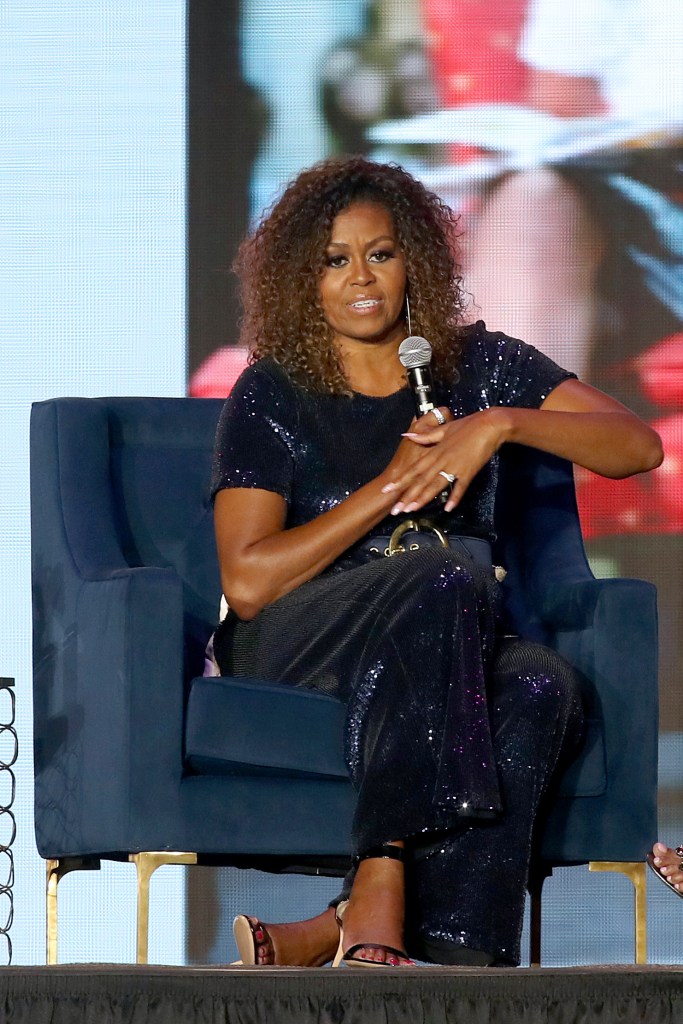 BENNETT RAGLIN—GETTY IMAGES FOR ESSENCE;
Michelle liked school and did well. From sixth to eighth grade, she took advanced classes with kids who worked at their own pace. Being with other talented students motivated Michelle, who kept track of how she was doing compared to her classmates. The competition felt like a game, and Michelle liked to win.
When Michelle was ready for high school, she tested into the Whitney M. Young Magnet High School, which attracts talented students from all over the city. It took Michelle an hour and a half to get to school by bus. She used the time to study, which helped her excel and graduate in the top 10% of her class as a member of the National Honor Society.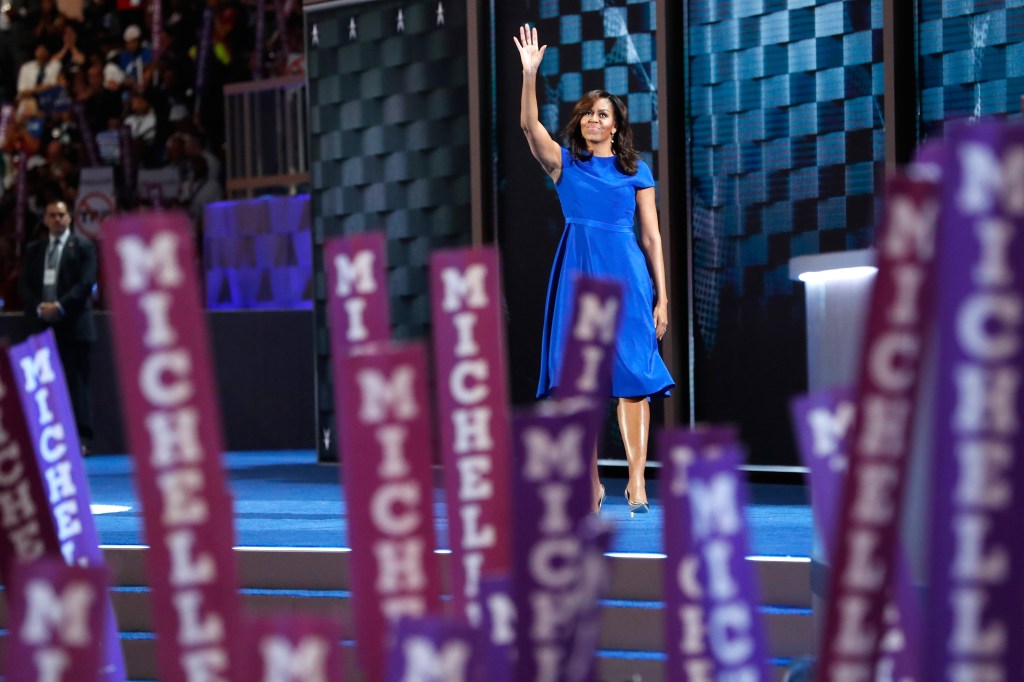 AARON P. BERNSTEIN—GETTY IMAGES
For college, Michelle set her sights on Princeton. When her high school counselor doubted Michelle's ability to get into the school, Michelle was deter-mined to prove her wrong. She wrote a compelling college entrance essay that earned her a spot at the prestigious university. As always, Michelle's hard work was the key to her success.
Focused First Lady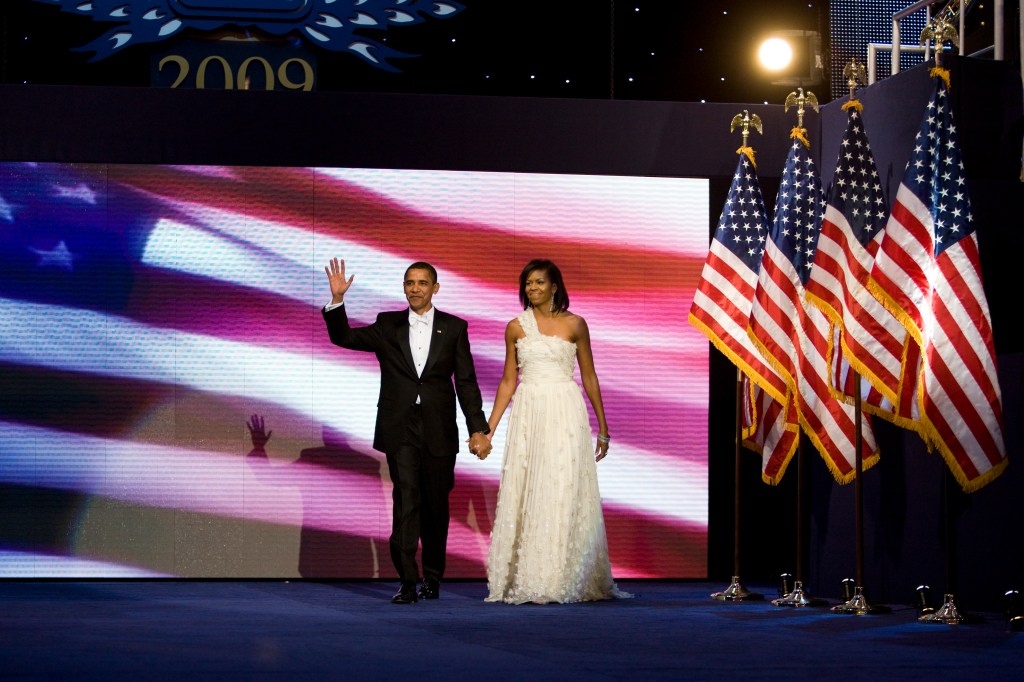 BROOKS KRAFT LLC/CORBIS/GETTY IMAGES
By 2009, millions of people knew Michelle Obama's name. On January 20, her husband had become the 44th president of the United States. She had campaigned during his candidacy and was known as a great public speaker. As First Lady, Michelle focused on social issues such as education and healthy living. She helped military families, encouraged kids to exercise, and urged schools to provide healthier meals for students.
Michelle's accomplishments go far beyond being America's first Black First Lady. She's also launched pro-grams that focus on education and help young people succeed. These include the Reach Higher Initiative, Let Girls Learn, and the Girls Opportunity Alliance.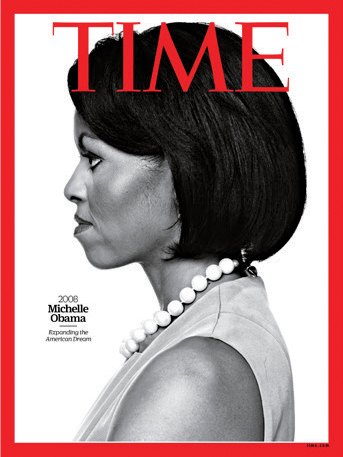 Fast Facts
Michelle met her husband, Barack Obama, at a law firm where they both worked as lawyers.

Michelle and Barack have two daughters, Malia and Sasha.

Before she got to the White House, Michelle was executive director for Public Allies, in Chicago, which helps young people interested in public service.

She also worked at the University of Chicago Medical Center, where she helped her community find affordable health care.

Michelle's memoir, Becoming, has been turned into a documentary film.