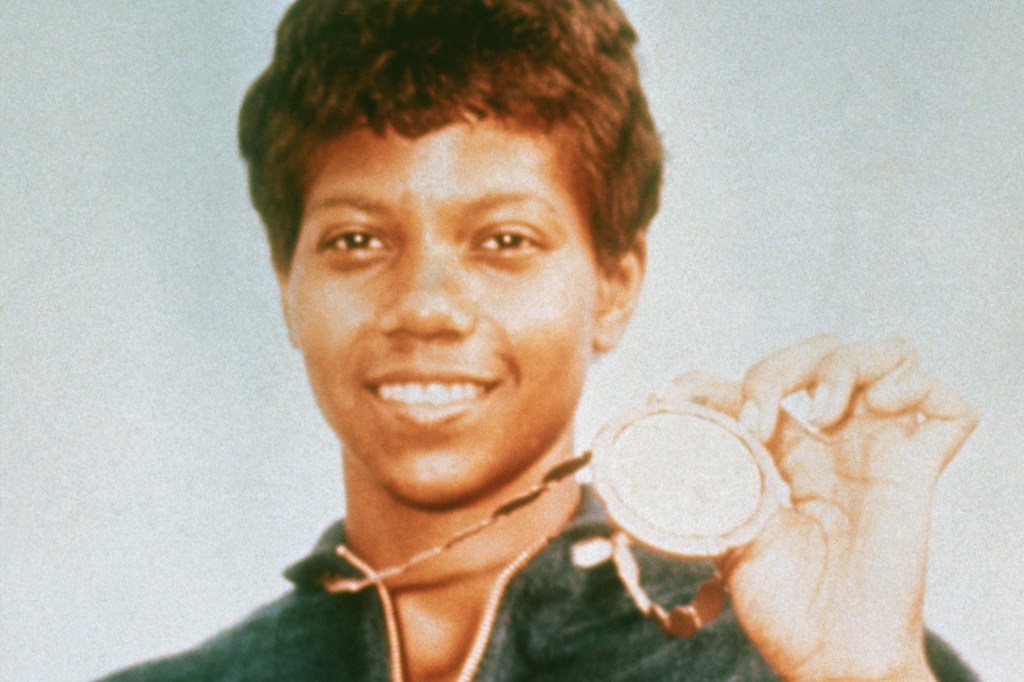 Wilma Rudolph was born in 1940. The 20th of 22 children, she arrived prematurely, weighing only four and a half pounds. Many people in her small town in Tennessee didn't think such a tiny baby would live to see her first birthday, especially in a home with no electricity or running water. But Wilma surprised them all. As soon as she could walk, she was running and jumping.
Still, Wilma remained small and was often sick. By the time she was 5, she'd become ill with scarlet fever and polio. Back then, there was no vaccine for polio. Children with the disease often died. Wilma survived, but her left leg was twisted, and she couldn't walk. She got around by hopping on her right leg. "My doctors told me I would never walk again," she said. "My mother told me I would. I believed my mother." Every week, Wilma and her mother or aunt traveled 100 miles round-trip to the closest hospital that treated Black people, so Wilma could receive treatment for her leg.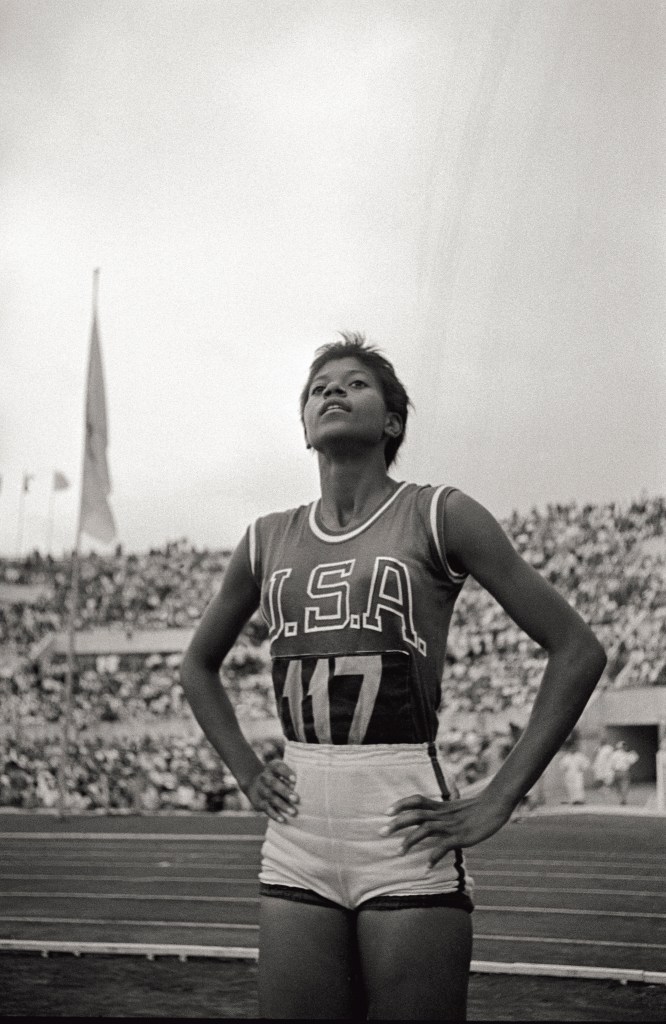 ANGELO COZZI, MARIO DE BIASI, SERGIO DEL GRANDE, AND WALTER MORI—MONDADORI/GETTY IMAGES
At home, Wilma did exercises every day. She felt lonely and left out. Her leg often ached, but the pain wasn't as bad as watching her brothers and sisters go to school without her. She was determined to get stronger, so she started wearing a heavy steel brace. She hated the constant reminder that something was wrong with her, but the brace meant she could walk—and that meant she could finally go to school.
After several years of treatment, Wilma once again surprised everyone by taking off the brace and walking by herself. She had been diligently practicing with the goal of one day being able to run, jump, and play games like everyone else. And eventually, that's exactly what she did.
Wilma loved playing basketball and running track and field. When she was 14, the women's track coach from Tennessee State University saw her compete. He told Wilma, the girl once unable to walk, that she had the potential to become an outstanding runner.
Run the World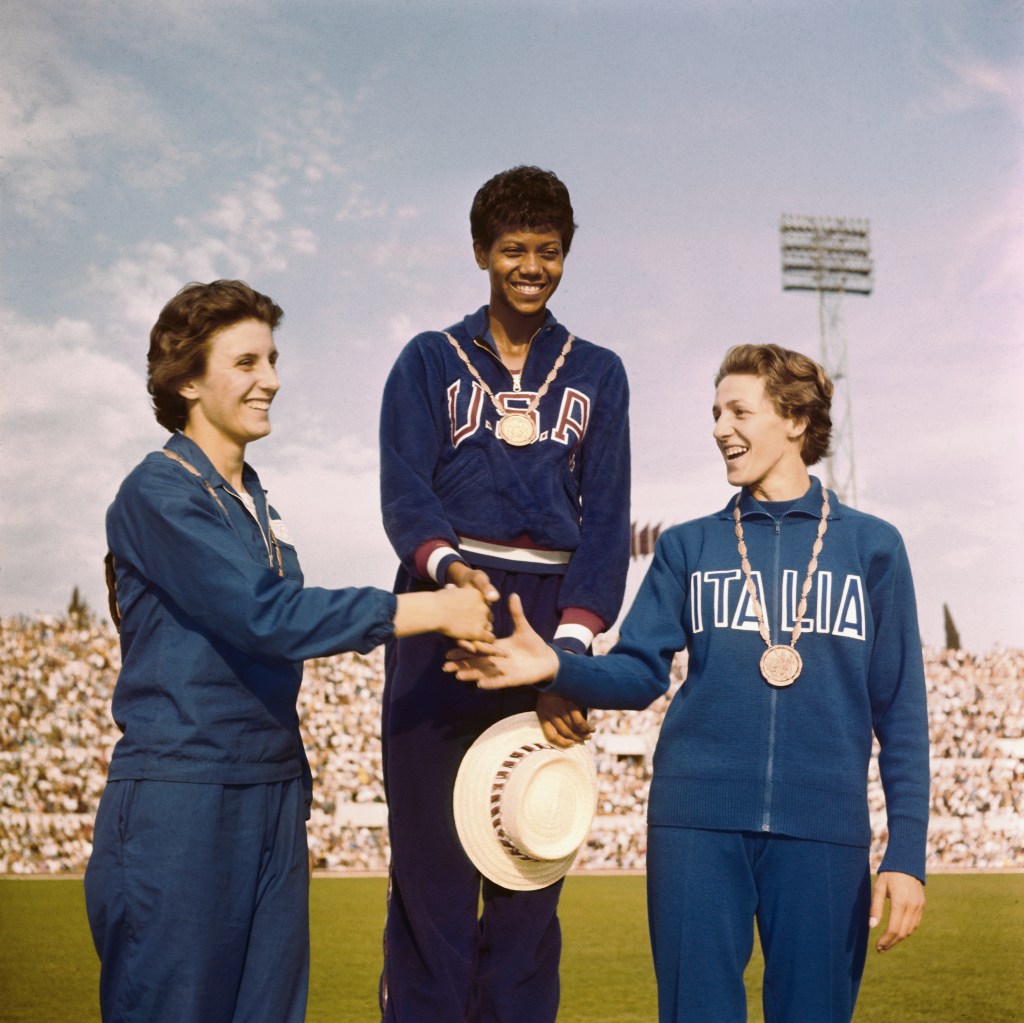 BETTMANN/GETTY IMAGES
Wilma qualified for the 1956 Summer Olympics in Melbourne, Australia. At 16, she was the youngest member of the track-and-field team. She won bronze in the 400-meter relay. Four years later, she entered the 1960 Olympics, in Rome, Italy. She became the first American woman to win three gold medals in one Olympics. These Games were the first to be broadcast on TV in North America, making Wilma a worldwide sensation. People said she was the fastest woman in the world.
When Wilma got home to Tennessee, her city wanted to hold a segregated celebration in her honor. Wilma said she'd refuse to attend. So her parade and banquet were the first integrated events in Clarksville, Tennessee.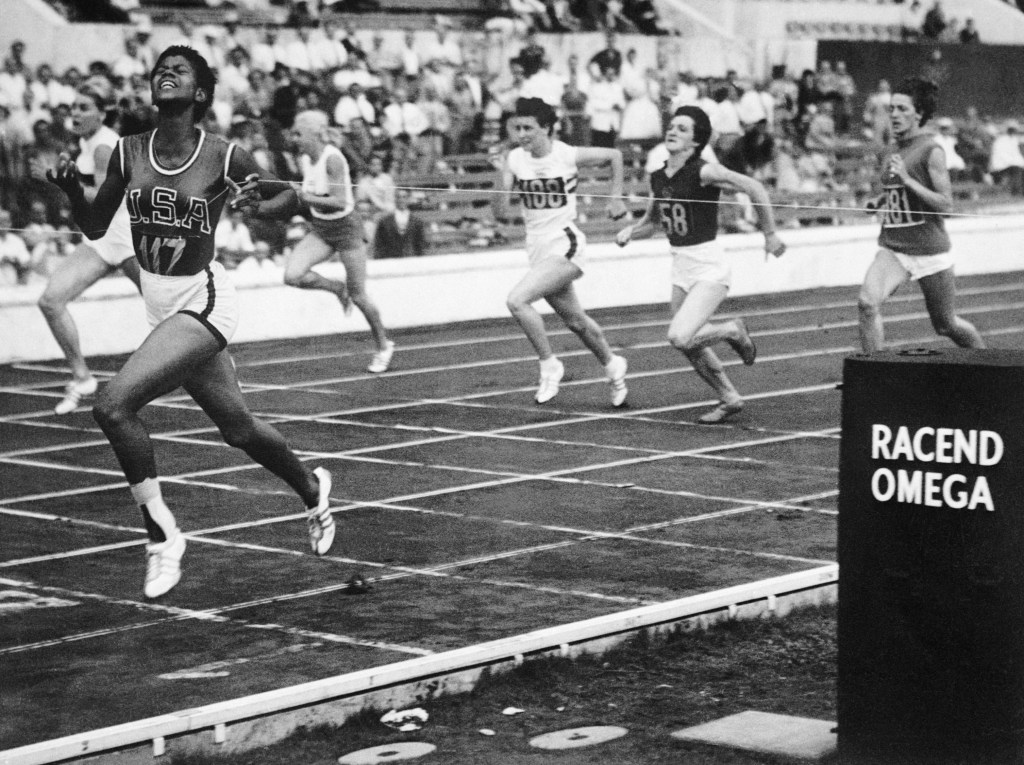 BETTMANN/GETTY IMAGES
Fast Facts
Wilma went to Tennessee State University. Now its indoor track and dormitory are named for her.

Wilma had a few nicknames: Her high school basketball coach called her Skeeter, like a mosquito. After the 1960 Olympics, newspapers called her the Black Pearl and the Black Gazelle.

After retiring, in 1962, Wilma became a track coach, a goodwill ambassador to French West Africa, and an activist for civil and women's rights.

Wilma published an autobiography in 1977.

In the 1980s, she was inducted into the U.S. Olympic Hall of Fame, and she established the Wilma Rudolph Foundation, which supports young athletes.