This Week in TFK History: Monarch Butterflies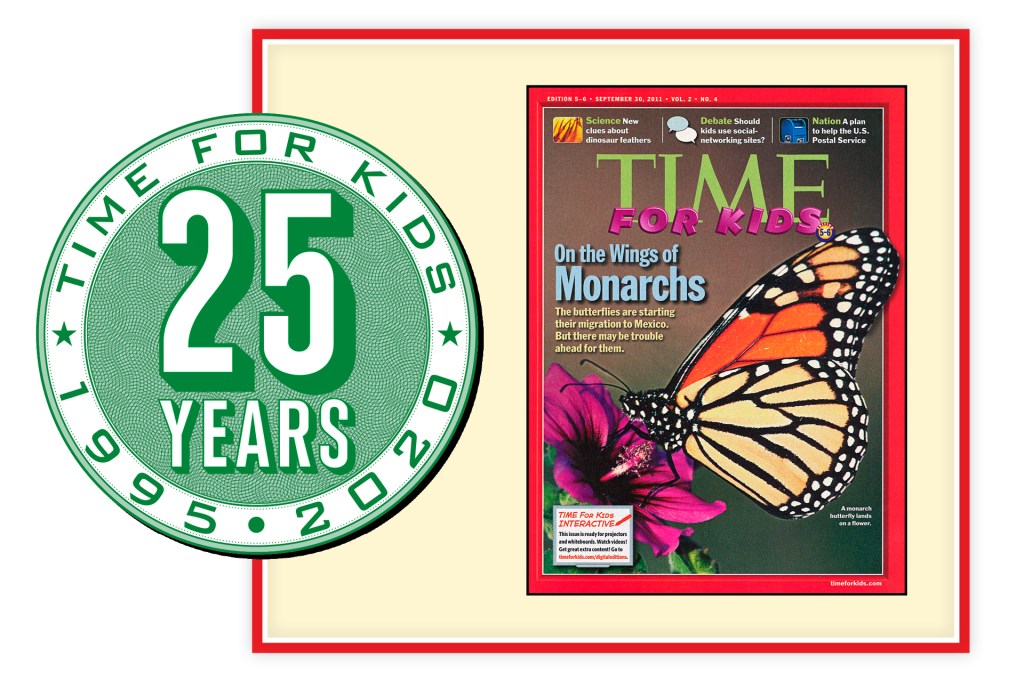 Time flies! The first issue of TIME for Kids was published in September 1995. That means TFK is turning 25. To honor our 25th anniversary, we're pulling TFK stories from the archives and highlighting them in this space. Each archival issue relates to something in the news today. We hope these stories provide background for the things you'll read about.

This week, TFK explores efforts to protect birds from the dangers of glass. Glass collisions are especially common during the fall migration season. That's when many types of birds fly south for the winter.
This isn't the first time TFK has written about creatures who need help to complete their migrations. On September 30, 2011, we wrote about monarch butterflies. The insects migrate each spring and fall. At the time, scientists told TFK that chemicals were destroying milkweed, a plant monarchs depend on for survival. An expert noted that people who want to help butterflies can "plant milkweeds, or maintain areas where the plant can grow." Good ideas! People can still follow those tips to help butterflies.