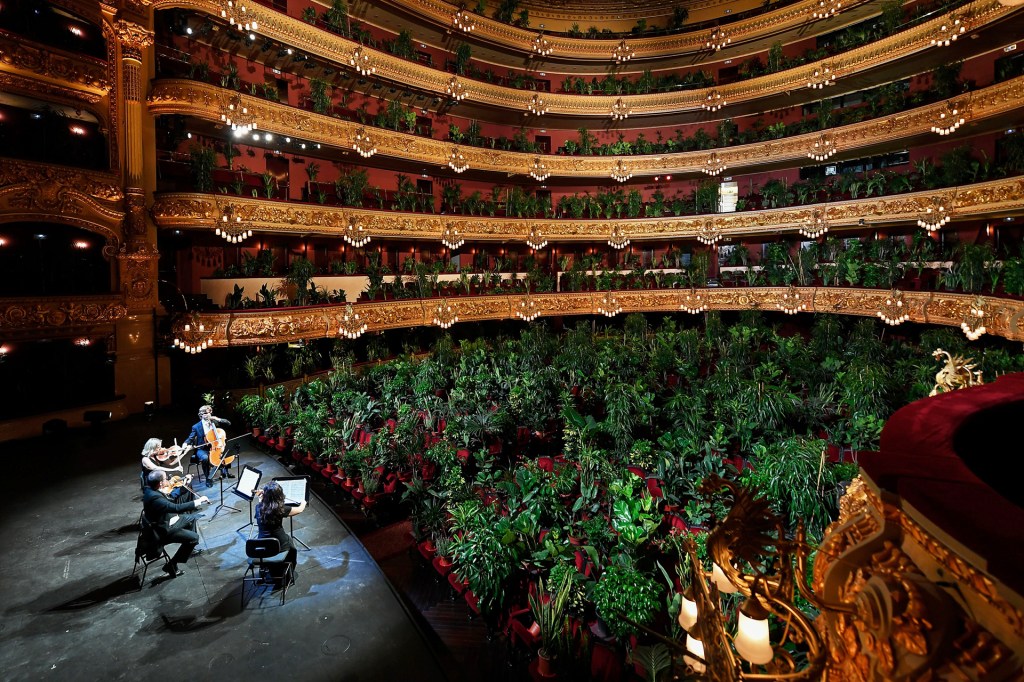 Writers are often asked, "Where do you get your ideas?" Many say ideas spring from paying close attention to what's around us. Depending on the kind of writing you do, the spark of inspiration can lead to very different results.
Let's use this photo as an example. A journalist will focus on facts. What's happening here? Musicians in Barcelona, Spain, are playing for an audience of plants. The event was live-streamed on June 22. It was the first concert at the opera house since Spain's coronavirus shutdown began. The artist who came up with the idea for the concert said that during the quarantine, he found inspiration in nature. The 2,292 plants were later donated to health-care workers.
What a wild story! Now imagine you're a fiction writer. Can you make the story stranger? Let your creativity blossom! Some of the best stories are based on real-life events.