Tony First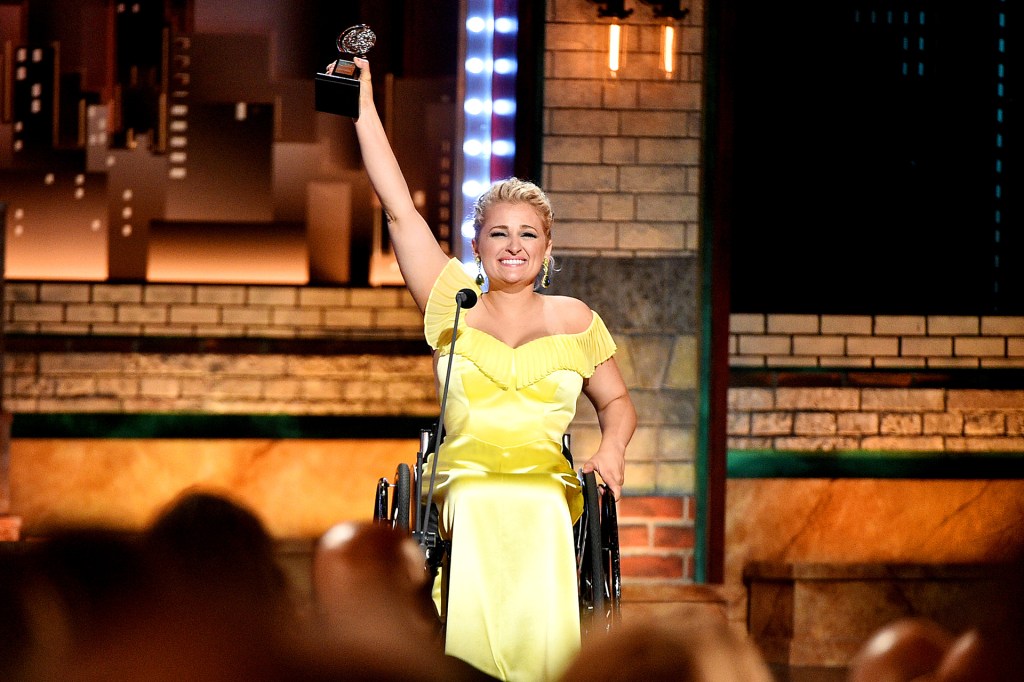 Actress Ali Stroker made history at the 2019 Tony Awards on Sunday. She became the first actor in a wheelchair to win the award. Stroker won Best Featured Actress in a Musical for her role in Oklahoma!
The Tony Awards celebrate accomplishments in live theater on Broadway. Stroker gave an acceptance speech. She spoke to young people who have dreams of performing. "This award is for every kid who is watching tonight who has a disability, who has a limitation or a challenge, who has been waiting to see themselves represented in this arena," she said. "You are."
Stroker was paralyzed in a car accident when she was a toddler. She began performing when she was 7 years old. Stroker became the first wheelchair user to perform on Broadway. That was in 2015. She appeared in the musical Spring Awakening.
Some theaters are not accessible for Stroker. The Tonys took place at Radio City Music Hall. The theater did not have a ramp at the front of the stage. Stroker waited backstage. She entered from the wings to accept her award.
Many theaters have ramps and reserved seating for wheelchair users in the audience. But these features are often not available backstage for cast members. Stroker says the Oklahoma! team has been "so supportive" of her needs. "Circle in the Square [theater] put in a stair lift for me to get down to the dressing rooms and stage level," Stroker told the Los Angeles Times earlier this month. "They also put in a ramp backstage so I can get around." She added, "This was a big deal."
After winning her award, Stroker spoke with reporters about the need for change. "I would ask theater owners and producers to really look into how they can begin to make the backstage accessible so that performers with disabilities can get around," she said.