Trump Impeached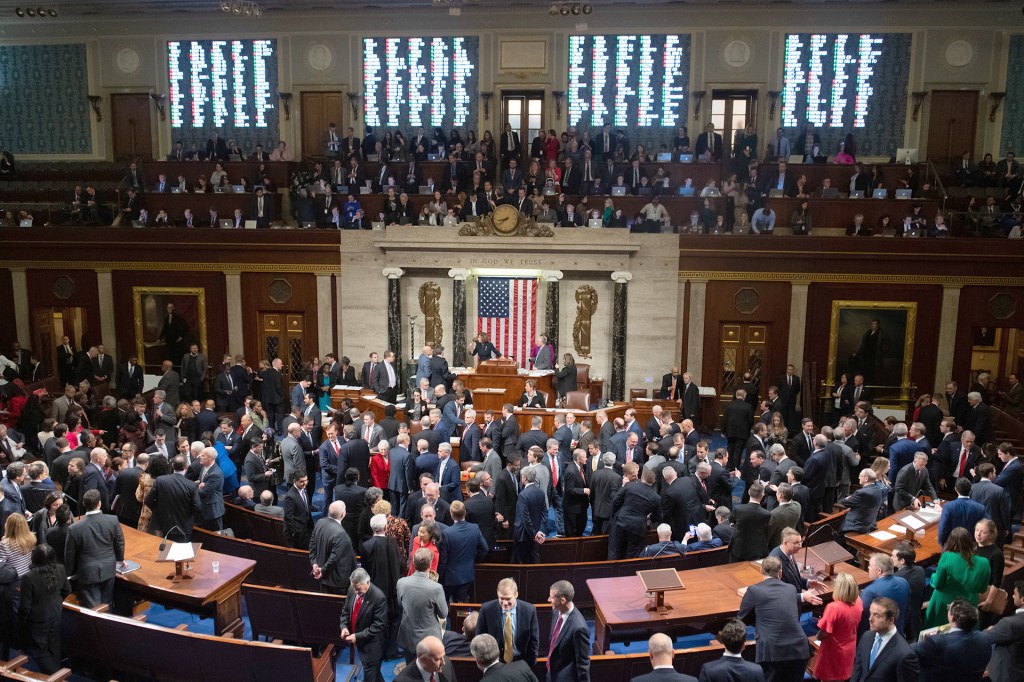 The U.S. House of Representatives voted last night to impeach President Donald Trump. To impeach a president means to charge him or her with a crime. A trial in the Senate will now decide whether he is guilty or innocent. Trump is the third president in U.S. history to be impeached.
House charges say Trump abused the power of his office, then tried to obstruct, or block, Congress from investigating his actions. The House began to look into Trump's actions after an anonymous complaint was filed in August. It said President Trump pressured Ukraine to interfere in the 2020 U.S. presidential election.
Wednesday's vote to impeach the president was largely along party lines. In other words, most House members in the Democratic Party voted for impeachment. Most House members in the Republican party voted against it. The final vote was 230–197.
Impeachment does not mean a president is removed from office. That is for the U.S. Senate to decide. Now that the president has been charged, a trial is expected to take place in the Senate early next year. There, House Democrats will make their case for why the president should be removed. Sixty-seven of the Senate's 100 lawmakers must vote to do so. But that is unlikely to happen. Republicans have a majority in the Senate. They are expected to support President Trump, who is a Republican.
Trump was elected on November 8, 2016. He took office on January 20, 2017. He says he has done nothing wrong and intends to run for reelection in 2020.