What is the Metaverse?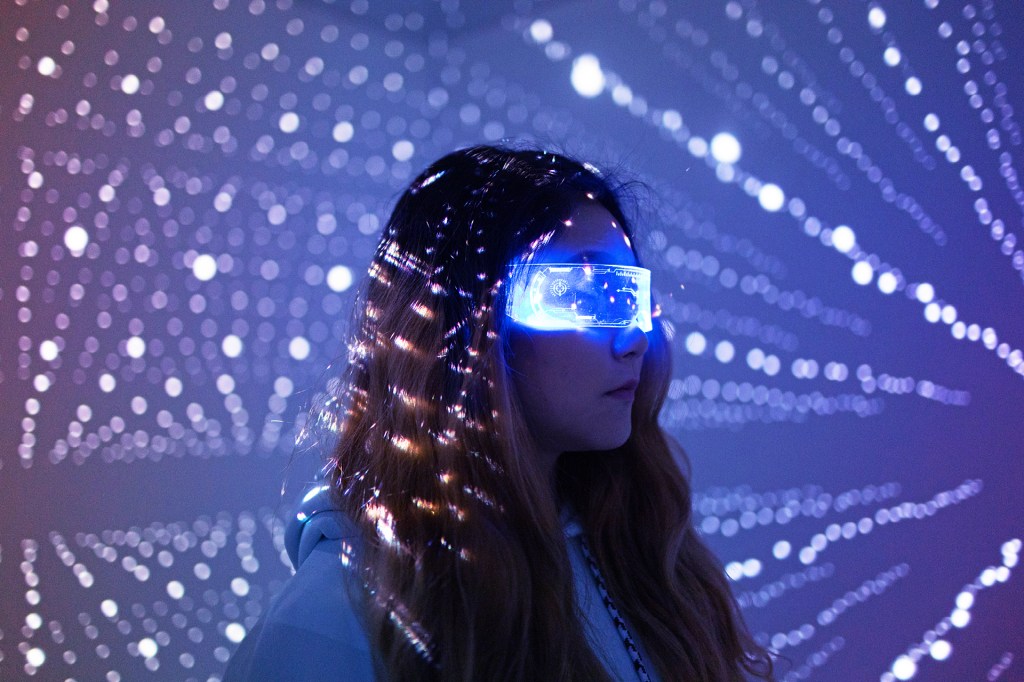 When Cathy Hackl's son wanted a party for his ninth birthday, he didn't ask for party favors or decorations. He asked if he could hold the celebration on Roblox, a digital platform where users can play and create games. He and his friends wouldn't meet in person: Their virtual avatars avatar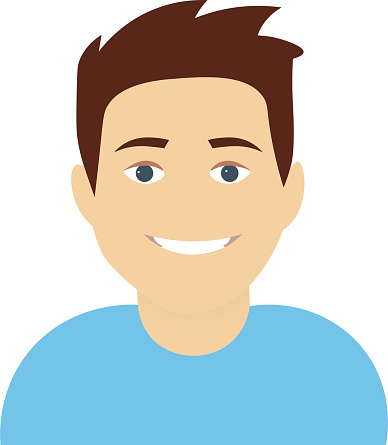 JASMIN MERDAN—GETTY IMAGES a virtual representative: for instance, a character that stands for a player in a computer game (noun) Kamal's avatar looks just like him. would attend the party online.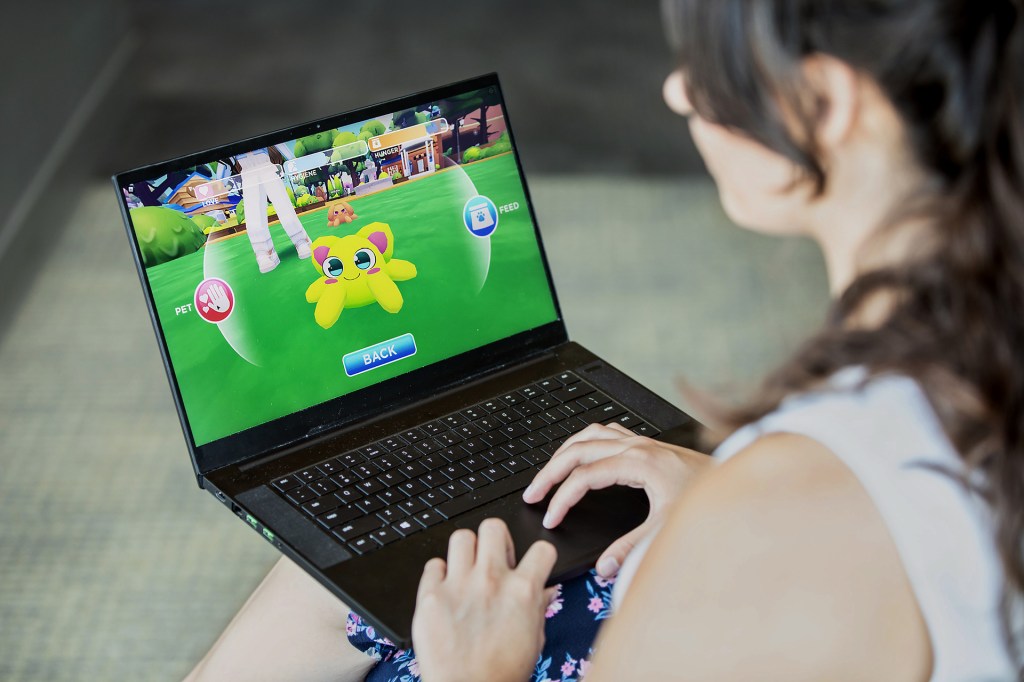 GABRIELA HASBUN—The New York Times
"They hung out and played and they went to other different games together," Hackl says. "Just because it happens in a virtual space doesn't make it less real. It's very real to my son."
Roblox is part of the metaverse, a "place" parallel to the physical world. The term has lately entered the mainstream, as millions of people spend hours a day in virtual spaces like Roblox. Other kinds of virtual platforms are growing too, for things like video-based education and hybrid workplaces. For better or worse, we're spending more of our lives in digital spaces.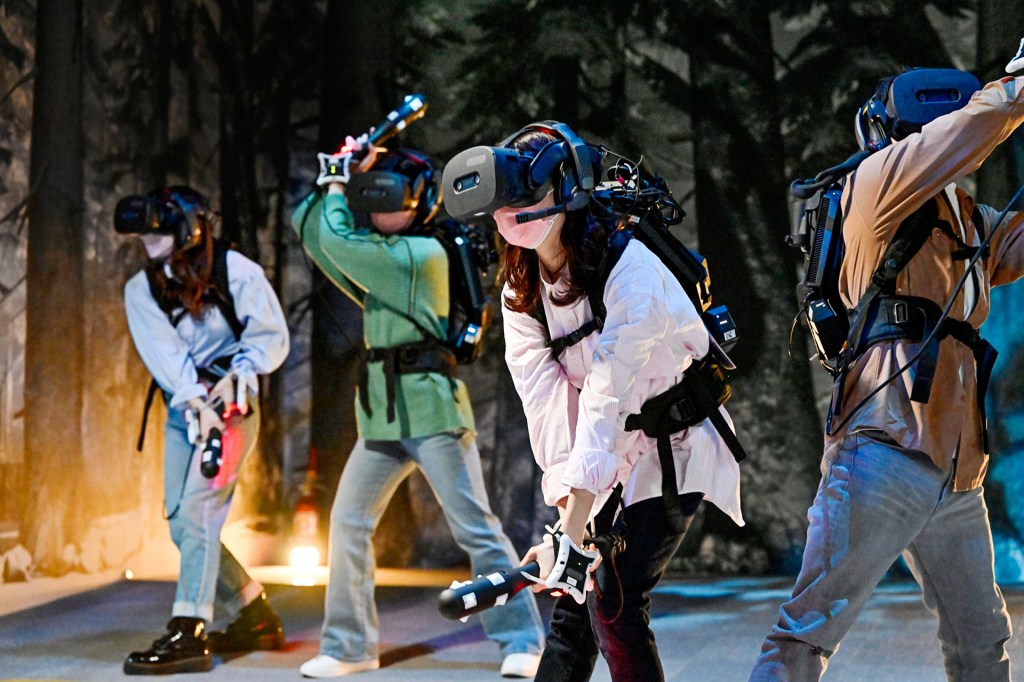 Kyodo/AP
Metawhat?
The word metaverse is often traced to a science-fiction book published in the 1990s. But the metaverse is far from the stuff of sci-fi. It's not even new. Online communities have existed since the 1980s. Today, logging into Roblox, joining a chat with friends, and launching into a game with them is just as social an experience as most real-world interactions.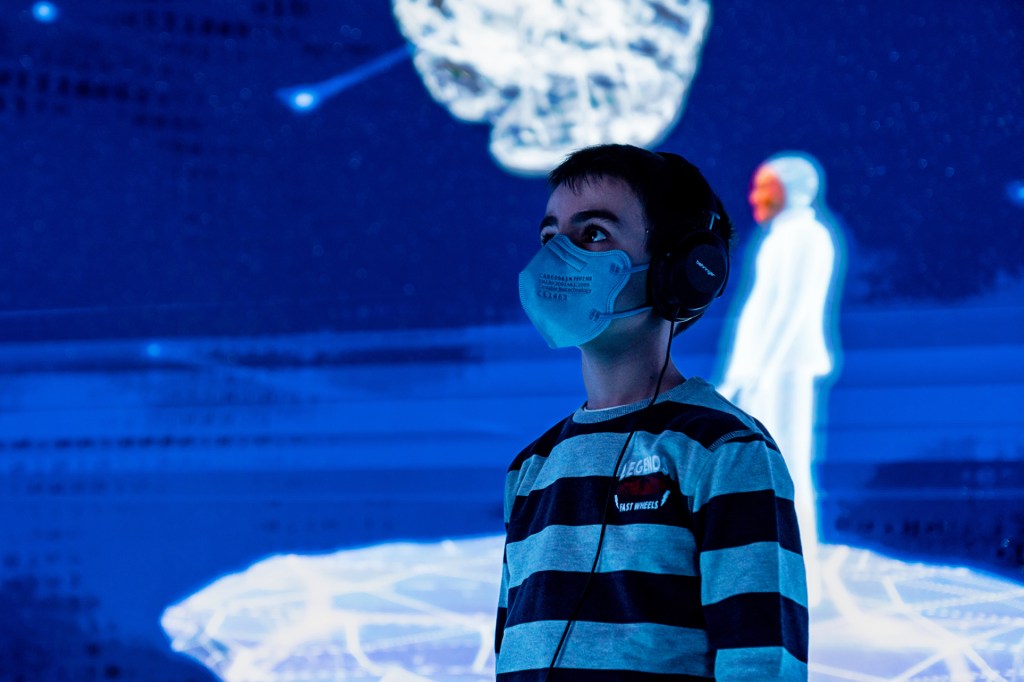 Guillermo GutiÉrrez Carrascal—SOPA Images/LightRocket/Getty Images
We enter the metaverse through virtual reality (VR) and augmented augmented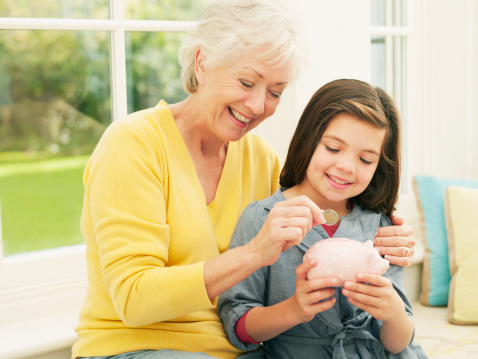 CHRIS RYAN—GETTY IMAGES adjective (adjective) Her savings was augmented by a cash gift from her grandmother. reality (AR), or simply on a screen. These experiences allow a greater blending of our digital and physical lives. But these two worlds are already interwoven, no headset required. Think about the Uber app. It uses location data to tell riders how far away the car is. Or think about how Netflix keeps track of what you've watched in order to make suggestions.
John Riccitiello has an idea of what the metaverse will look like in the future. He's CEO of Unity Technologies, a company that makes software for video games. "You've got your goggles on, 10 years from now, but they're just a pair of sunglasses that [has] the ability to bring you into the metaverse experience," he says. "You're walking by a restaurant, you look at it, the menu pops up. What your friends have said about it pops up." The possibilities are endless.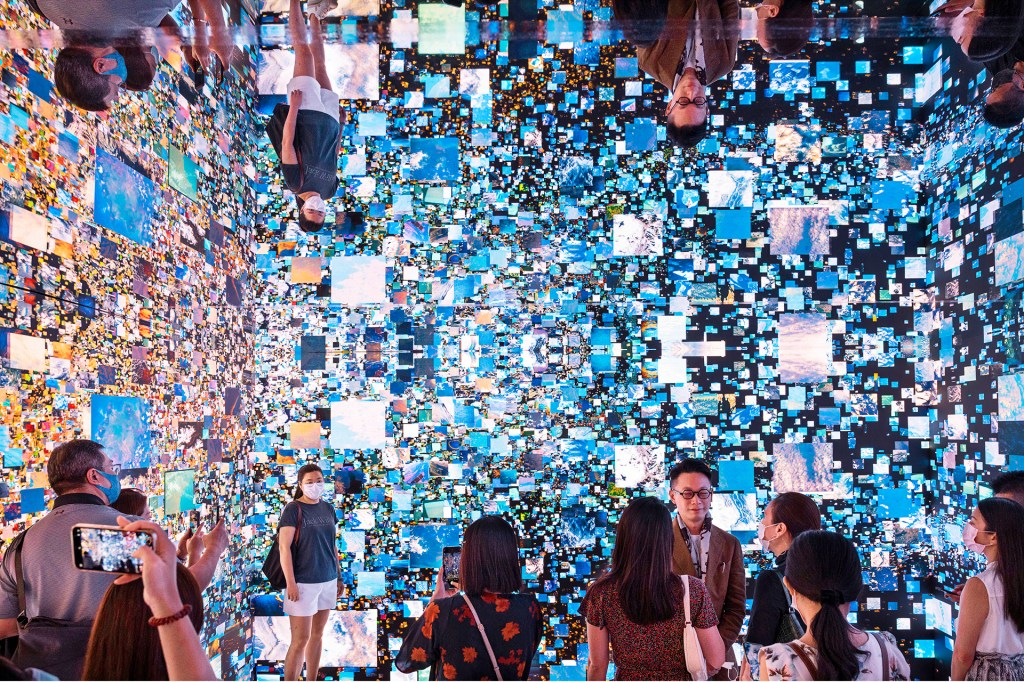 Miguel Candela—Anadolu Agency/Getty Images
The Vision
At its core, the metaverse is an expansion of the Internet. And there are plenty of Internet problems to solve already, such as hacking and cyberbullying. These suggest how challenging a future in the metaverse could be.
But many people believe the metaverse has real benefits. Among other things, they say it can expand social networks and improve mental health.
Hackl is a metaverse expert. She's also Latina. As the technology develops, she sees opportunities for the metaverse to be more inclusive. "We need to see people like me in these public-facing roles," she says. "You can inspire a lot more people to join and say, 'Hey, I am welcome in this metaverse world. I can build.'"
For those who are already spending part of their life in the metaverse, that building has begun.
Reality Check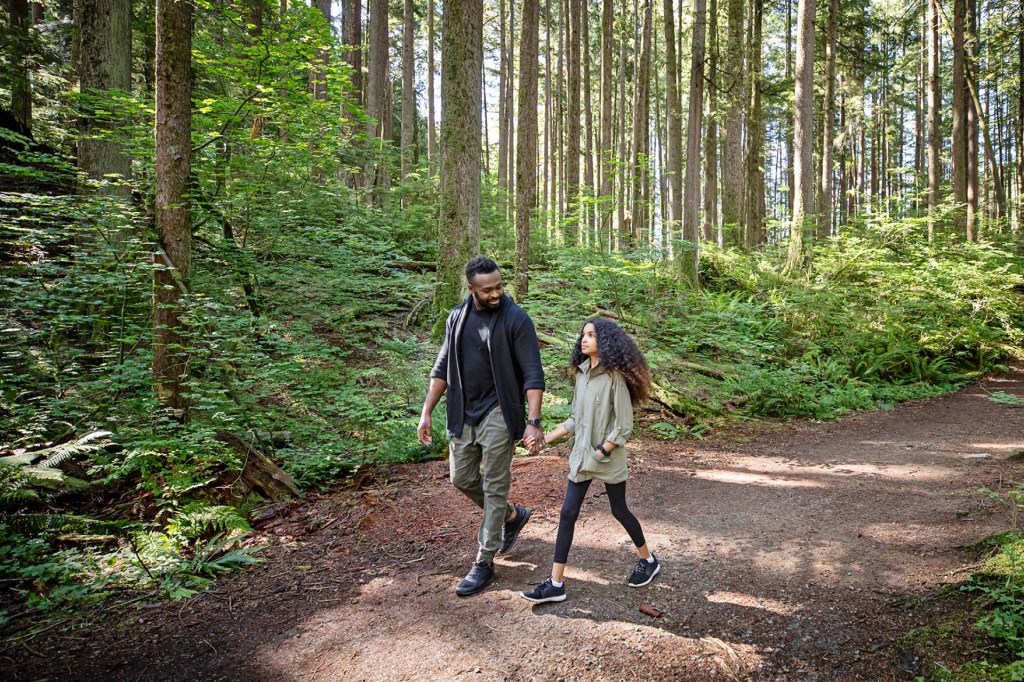 Noel Hendrickson—Getty Images
Carrie Tatsu runs a business in the metaverse. But she wants her kids to spend as much time as possible in the real world. "It's so important for humans to be with humans in real life," she says. "I think that as kids grow up in this space, there will have to be outlets for [them] to engage, go smell a flower here, walk on a trail, have a real conversation with [a] friend. . . . Even though you can simulate that, the simulation is not the same."
What do you think?