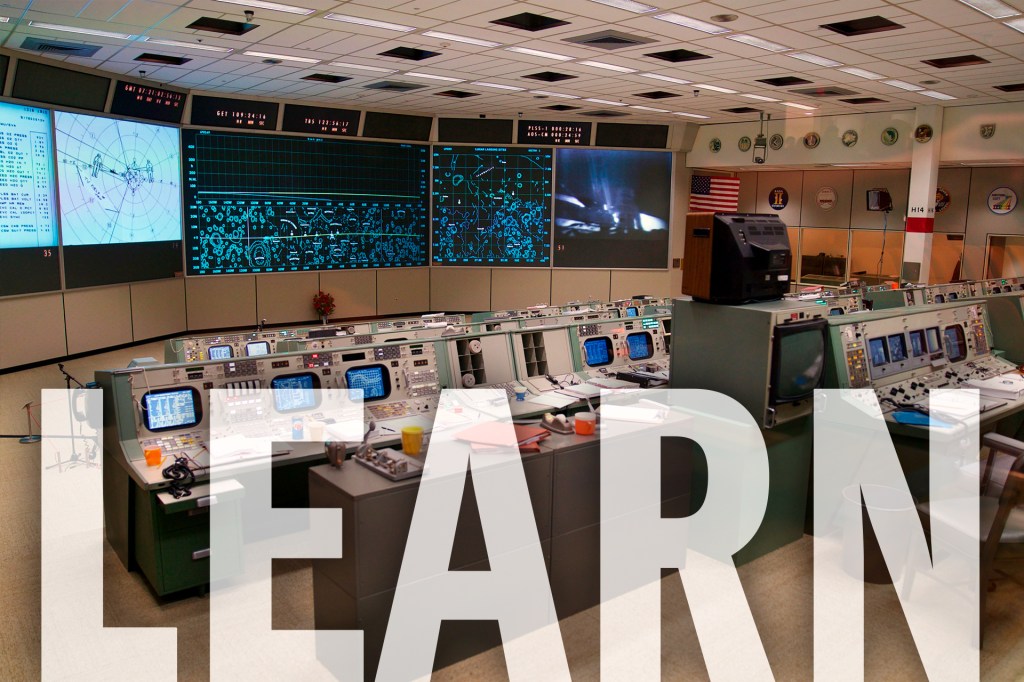 Apollo Mission Control Center at NASA's Johnson Space Center
Houston, Texas
Astronauts get all the glory, but true STEM geeks know the people at mission control are superstars, too. Don't believe us? Take a tour of the Apollo Mission Control Center. In 1985, the room was designated a National Historic Landmark. Work began in 2017 to restore it to perfect condition. And now you can visit to experience the magic of the Apollo missions firsthand. Learn about the engineers, flight controllers, and scientists who worked behind the scenes to make the moon landing a reality. The team at the center hosts events every day of the year, for kids as young as 4. "You can be a part of the mission at any age," education manager James Wigfall says. —Allison Singer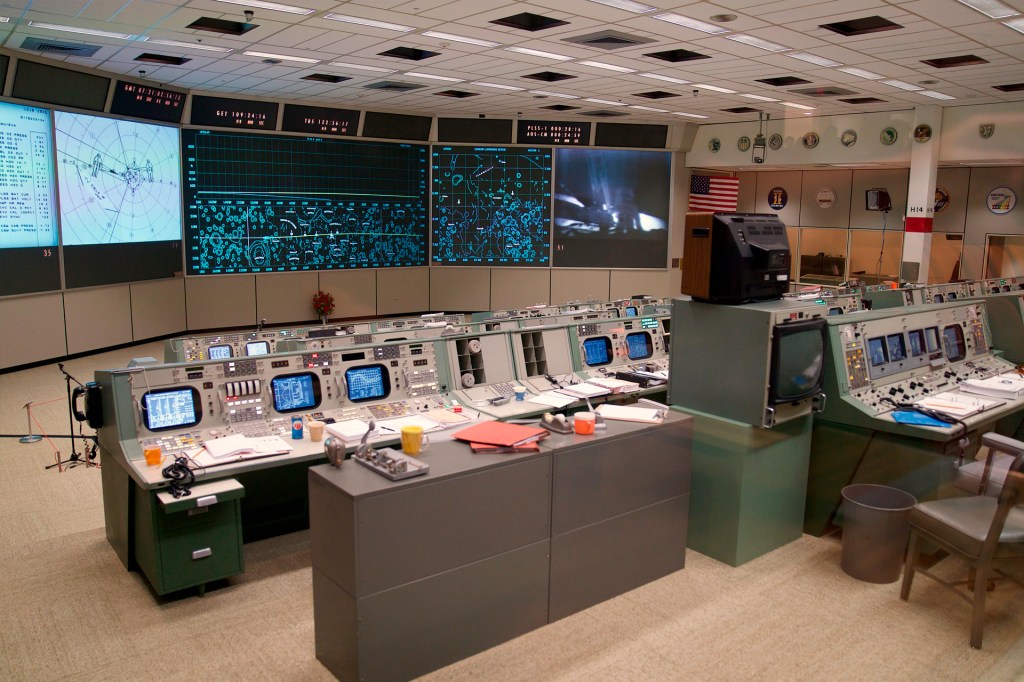 KACEY CHERRY—AFP/GETTY IMAGES
Biblo Tøyen
Oslo, Norway
Libraries are special places where kids can read, learn, and create. Deichman Biblo Tøyen is one of the coolest of them all. This striking library for children ages 10 to 15 was designed to inspire. With many colorful exhibits and surprises, each section offers visitors an interactive experience. For those who have come just to cuddle up with a good book, there are plenty of comfy spots to do so. Grab a seat in a pillow-packed wheelbarrow, a vintage pickup truck, or a repurposed ski lift. Or plop down into a simple chair or cushion. The best part? This library is just for kids—no adults allowed! —Allison Singer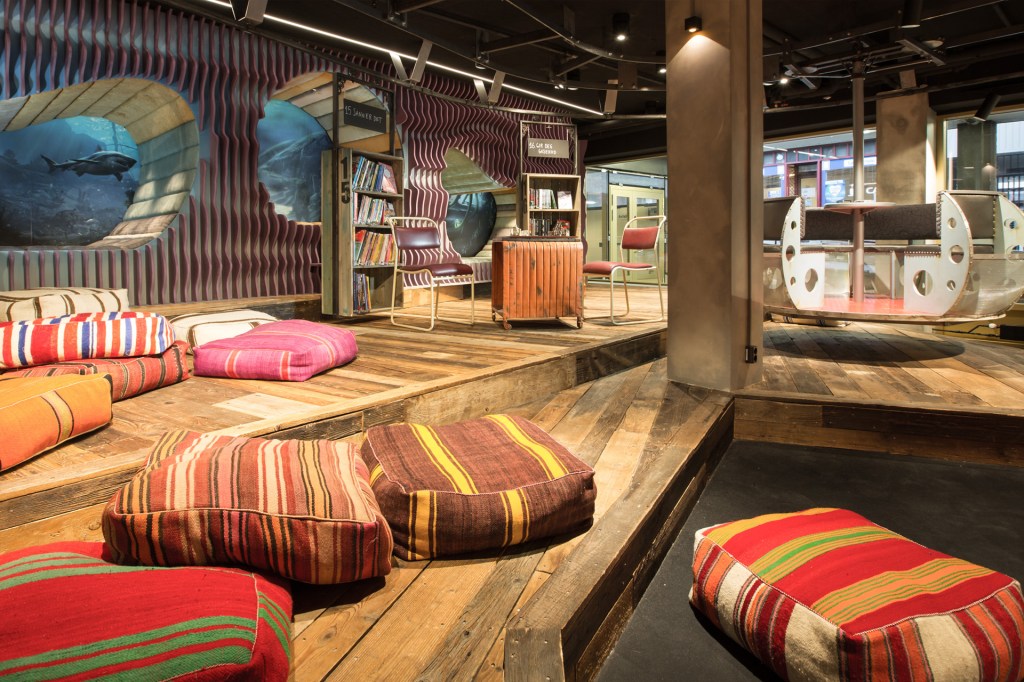 MARCO HEYDA—AATVOS
Children's Museum of Indianapolis
Indianapolis, Indiana
There are many children's museums, but none are quite as amazing—or as expansive—as the Children's Museum of Indianapolis. After all, it's the largest children's museum in the world. Here, kids can learn about dinosaurs, ancient Greece, outer-space artifacts, and much more. In 2018, the museum opened the Riley Children's Health Sports Legends Experience. It's a 7.5-acre space where kids can play while learning about the history and culture of sports. Experts are on hand to coach young athletes. They can help them use their newfound skills in football, basketball, hockey, golf, car racing, and other sports. Kids can also sculpt their own sports figures or record a TV-ready sports broadcast. —Rebecca Katzman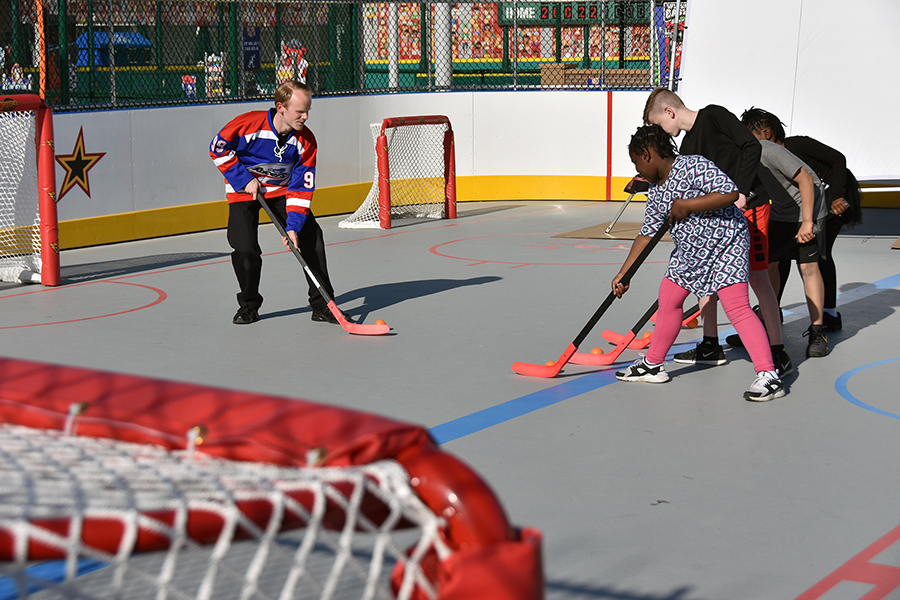 THE CHILDREN'S MUSEUM OF INDIANAPOLIS
Farm Wisconsin Discovery Center
Manitowoc, Wisconsin
Where did your breakfast come from? There's a good chance at least some of it originated in Wisconsin. The state is one of America's top producers of milk and cheese. Since it opened in 2018, Farm Wisconsin Discovery Center has helped visitors understand and appreciate the food on their tables. Its special ingredient is a partnership with nearby Grotegut Dairy Farm, which bridges the gap between museum and real-world dairy operation. Visitors can take a bus tour of the farm to see it in action. And when any of Grotegut's 2,500 cows is ready to have a baby, it is brought to Farm Wisconsin's birthing center. There, the animal has its newborn in a safe, clean environment—and visitors are able to watch it all. There's no guarantee a birth will happen during your visit, but the odds are pretty good. In Farm Wisconsin's first year, more than 250 calves were born. —Shay Maunz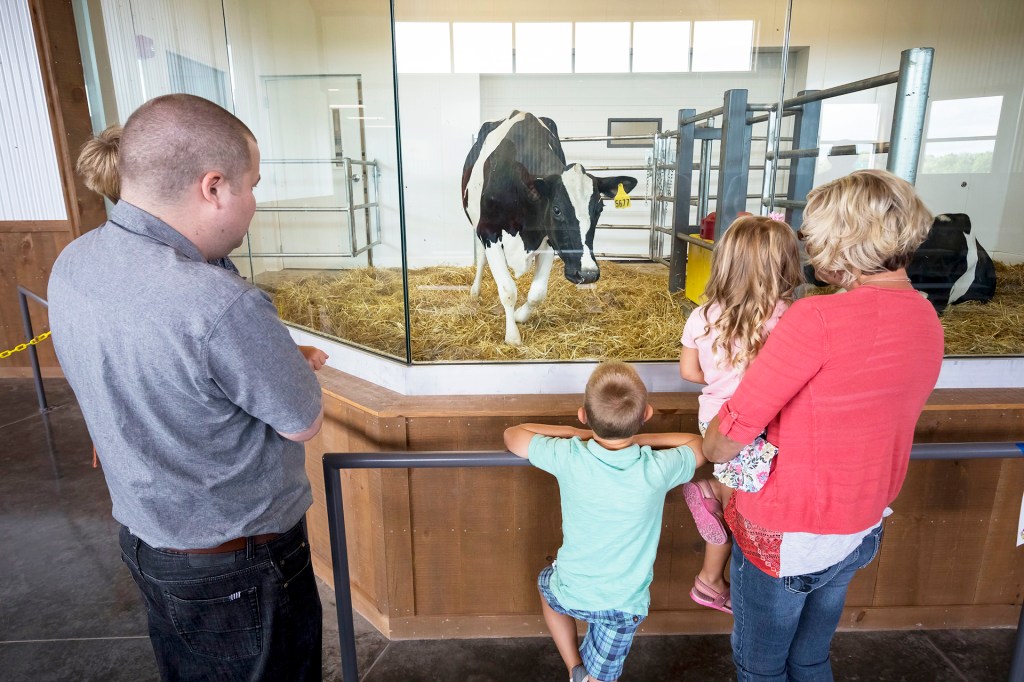 MAVCB
ImagiNations Activity Center at the Smithsonian National Museum of the American Indian
Washington, D.C.
What do suspension bridges, rubber, and chocolate have in common? Their early histories all go back to the Native people of North and South America. At the ImagiNations Activity Center, visitors can learn about these innovations and many others. The center is part of the Smithsonian National Museum of the American Indian. Visitors can sit inside a full-sized Comanche tepee or learn how to build an igloo. They can also explore methods of transportation that were pioneered by Native people, such as snowshoes and skateboards. "This space is a great place to come and be introduced to Native culture," says Adrienne L. Smith. She's the center's manager, and a member of the Muscogee (Creek) and Cherokee Nations of Oklahoma. Smith says visitors can learn about the past, "but also look at how we're continuing our culture today." —Karena Phan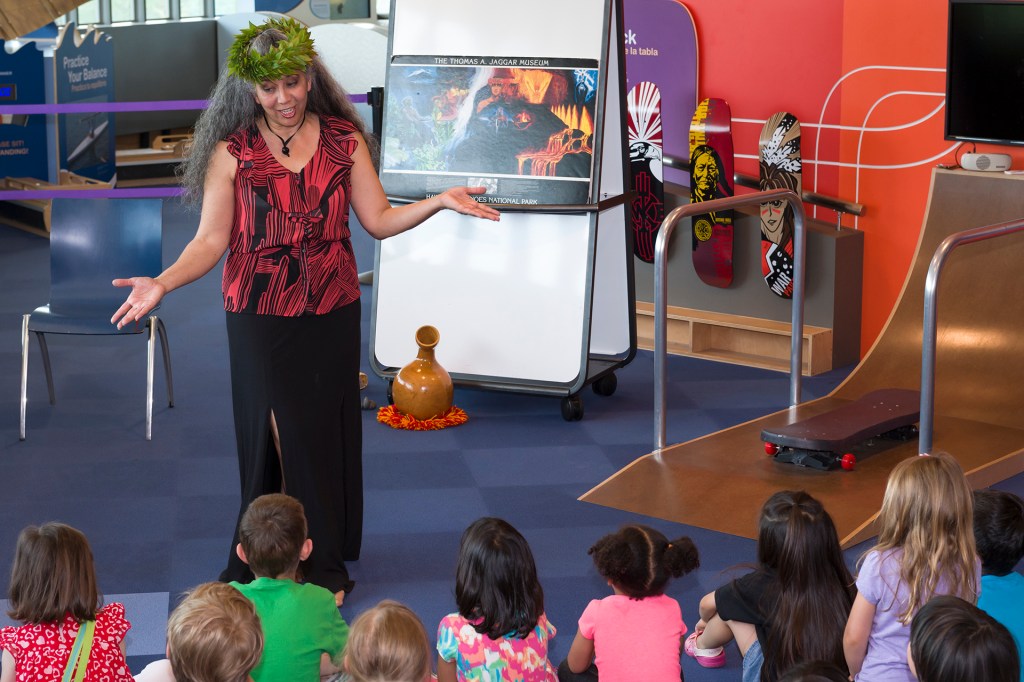 SMITHSONIAN NATIONAL MUSEUM OF THE AMERICAN INDIAN
La Brea Tar Pits
Los Angeles, California
Did you know that people can discover fossils in a major city? Head to the La Brea Tar Pits to see an active dig site in the heart of Los Angeles. The tar pits were formed thousands of years ago, from natural sticky asphalt. The asphalt trapped animals, plants, and insects during the Ice Age. Scientists and researchers have been excavating for more than a hundred years. Artifacts are still being found there, including fossils from dire wolves and saber-toothed cats. Anyone can visit the tar pits, learn about the discoveries made there, and watch paleontologists at work finding and studying fossils. —Karena Phan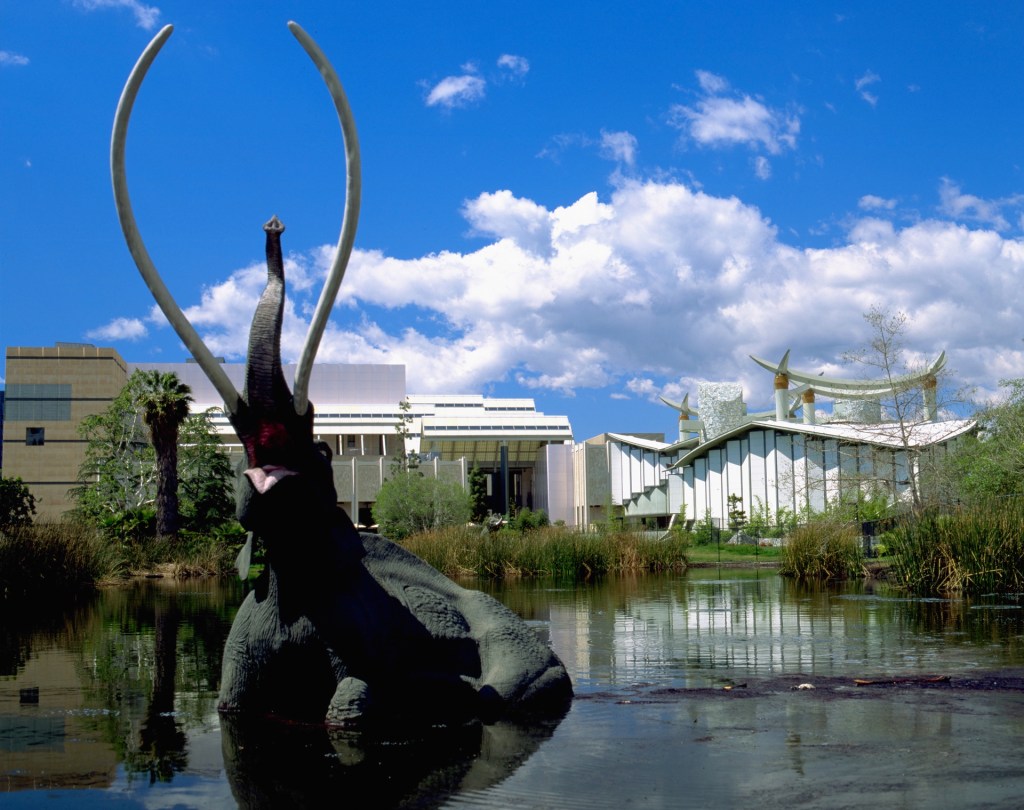 C. MOORE—GETTY IMAGES
Louisville Slugger Museum & Factory
Louisville, Kentucky
The first thing you'll notice at the Louisville Slugger Museum & Factory is the Big Bat. It's a 120-foot-tall steel replica of a bat used by Babe Ruth. Step inside the museum to find the Big Glove, a climbable work of art carved from 450-million-year-old Kentucky limestone. Other hands-on experiences include a batting cage and a chance to pose with actual bats used by star players, including Derek Jeter. Not a baseball fan? "No worries, we've got you covered," executive director Anne Jewell says. She recommends the factory tour. "You walk right through the heart of our production line." —Jaime Joyce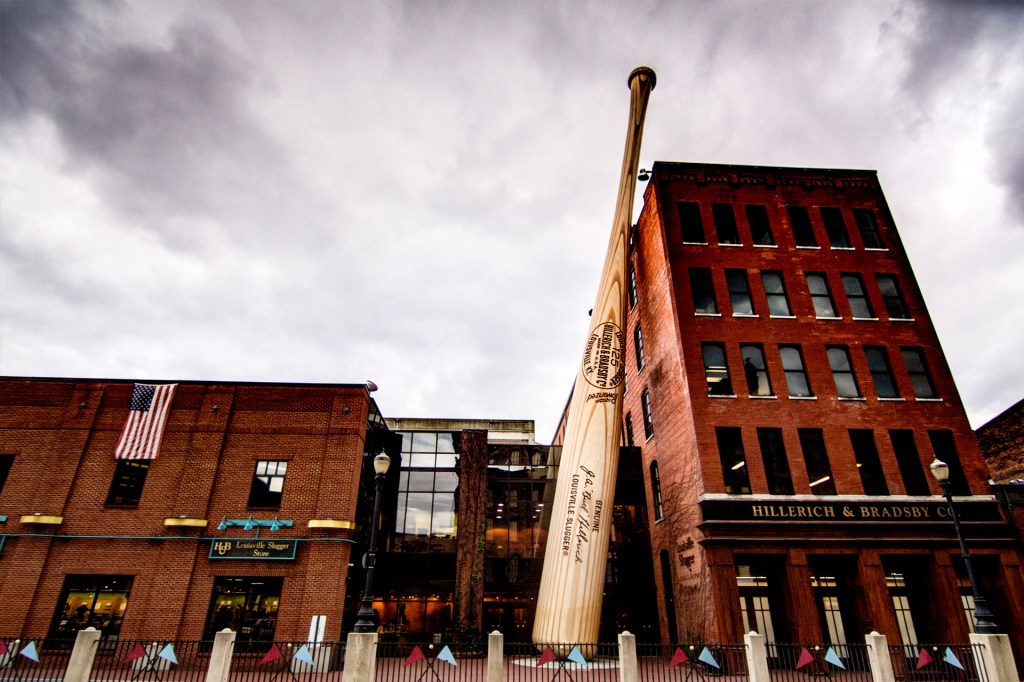 TRUCHB28—GETTY IMAGES
Moat Brae
Dumfries, United Kingdom
"Moat Brae is a very special place," says Catherine Colwell, who works in programming at the town house. J.M. Barrie, author of Peter Pan, agreed. During his childhood in the 1870s, Barrie played pirate-adventure games in the garden and woods surrounding the property. Decades later, these games inspired him as he wrote his classic story. In 2019, Moat Brae reopened as Scotland's National Centre for Children's Literature and Storytelling. Kids can run through the building's enchanted gardens, enjoy the Lost Boys' tree house, and board a full-scale pirate ship. Indoors, they can search for hidden messages scattered around the house or look for Peter Pan's shadow. "It gives anyone, no matter their age, the freedom to explore their own imagination," Colwell says. —Ellen Nam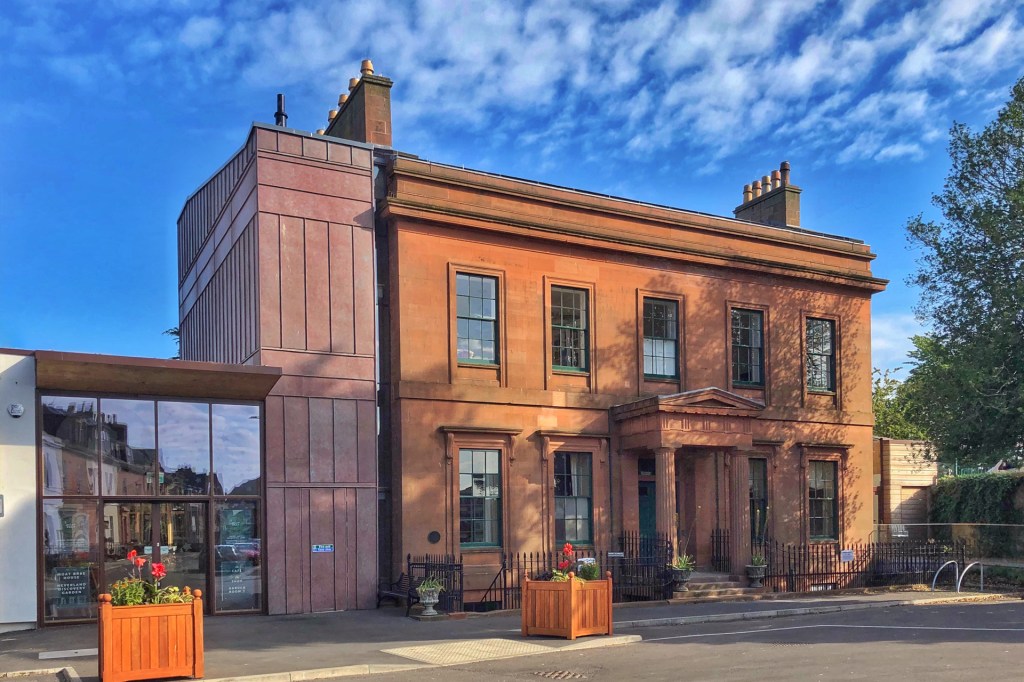 GRAEME ROBERTSON
National Butterfly Center
Mission, Texas
The National Butterfly Center is a dream come true for butterfly lovers. Picture more than 200 species flying free across 100 acres of gardens, woodlands, and nature trails. Butterflies are drawn to the property by nectar plants. The plants produce the sweet syrup that butterflies rely on for food. Some of the insects, such as the ruby-spotted swallowtail, are found almost exclusively in this part of the U.S. Others, like the world-famous monarch, are just migrating through. Texas is located between the main breeding ground for monarchs, in the northern U.S., and the warmer climate of Mexico, where they spend their winters. —Allison Singer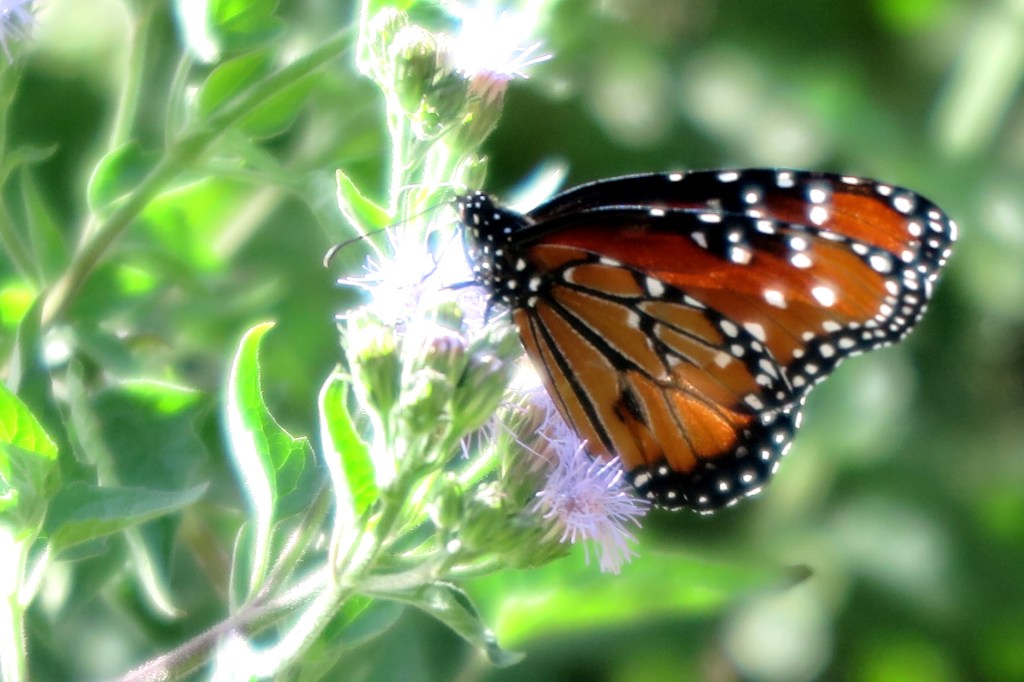 MAREN HENNEMUTH—PICTURE ALLIANCE/GETTY IMAGES
Notre-Dame Cathedral
Paris, France
Notre-Dame is one of the world's most famous landmarks. When a fire tore through the Roman Catholic cathedral on April 15, 2019, people around the globe came together to raise money for its restoration. "The cathedral is more than the building itself," says Michel Picaud, head of the charity Friends of Notre-Dame de Paris. "It's a part of the worldwide culture." Even while it's under repair, Notre-Dame is worth seeing. It's one of the finest examples of Gothic architecture ever constructed. Think towering arches, creepy gargoyles, flying buttresses, and beautiful stained-glass windows. The cathedral is also home to countless historical artifacts and works of art. —Rebecca Katzman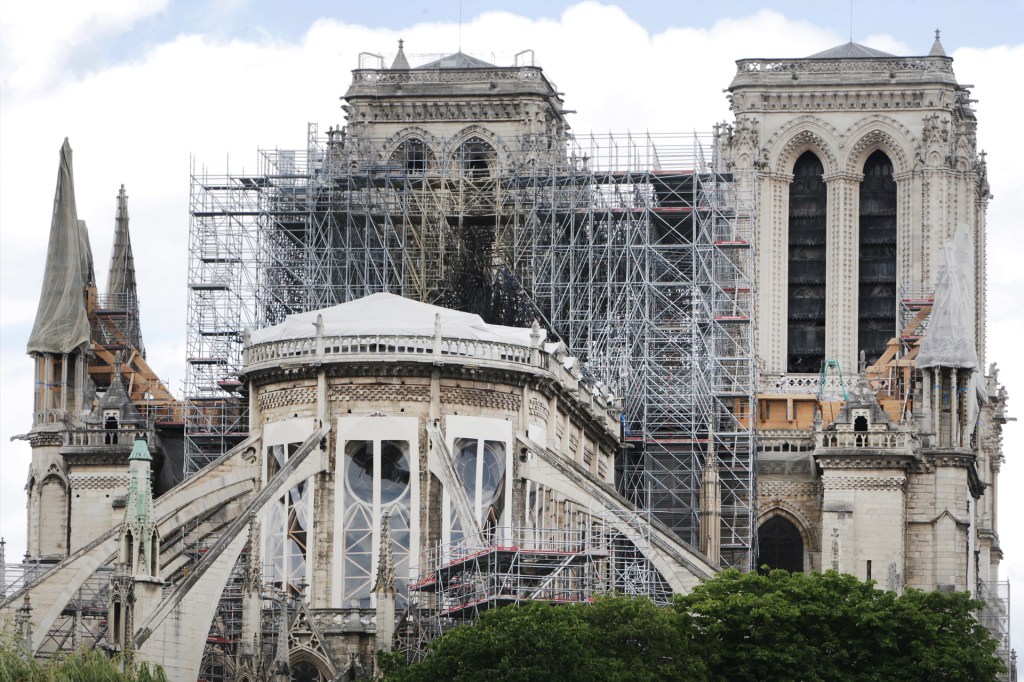 PAULO AMORIM—NURPHOTO/GETTY IMAGES
Statue of Liberty Museum
Liberty Island, New York
What does liberty mean? Find out at the Statue of Liberty Museum, which opened in May. Kids can learn the rich history of this 133-year-old structure, including what the iconic statue represents to the country and the world. Take interactive tours, explore smaller statues made from Legos and other materials, and even climb a replica of Lady Liberty's feet. The museum is also home to the original torch and numerous artifacts. "Many people have a special connection to the statue," Liberty Island park ranger Bryanna Plog says. "She is the symbol of many things, such as liberty and freedom." —Ellen Nam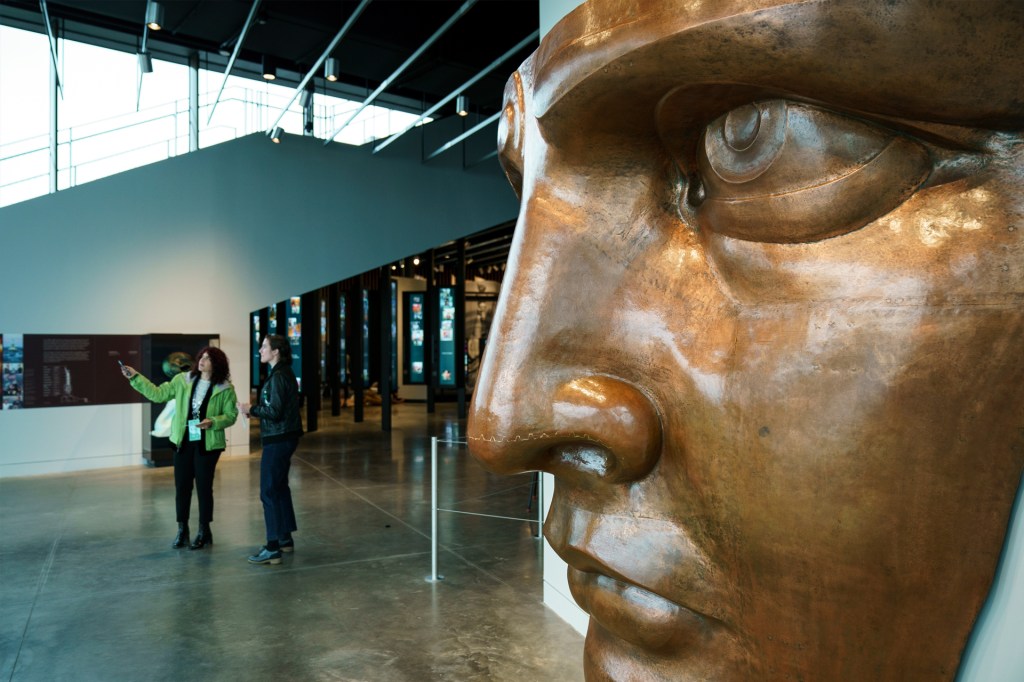 DREW ANGERER—GETTY IMAGES
U.S. Space & Rocket Center
Huntsville, Alabama
Want to learn what it's like to travel into space? The U.S. Space & Rocket Center takes you as close as you can get without leaving Earth's atmosphere. Visitors get a taste of astronaut life through flight simulation experiences, such as the G-Force Accelerator and a rocket-launch simulator. As the home of Space Camp, the Aviation Challenge, and Robotics Camp, the center is also a training ground for budding astronauts. Outside the museum stands the world's only full-scale display of a Space Transportation System: a massive space shuttle, complete with rocket boosters. —Rebecca Katzman
STEPHEN SAKS—GETTY IMAGES
Washington Monument
Washington, D.C.
At the western end of the National Mall, the Washington Monument towers over our country's capital. The 555-foot obelisk—a four-sided stone pillar with a pyramid-shaped top—was built to honor the first U.S. president, George Washington. For most of the last eight years, visitors have only been able to view it from afar. It has been closed to the public. But in September, the monument reopened with an upgraded elevator system. Back in 1886, when the public was first allowed inside, guests had to climb nearly 900 steps to the top. Today, the 500,000 or so yearly visitors can take a 70-second ride to the observation deck."It's still a thrill to go up there and see these iconic national memorials in the distance," says National Parks Service spokesman Mike Litterst. Those who make the trip can spot the White House; the Lincoln, Jefferson, and Martin Luther King Jr. Memorials; and the U.S. Capitol. "It's the highest point in the city," Litterst says. "It gives you an unobstructed view of American history." —Brian S. McGrath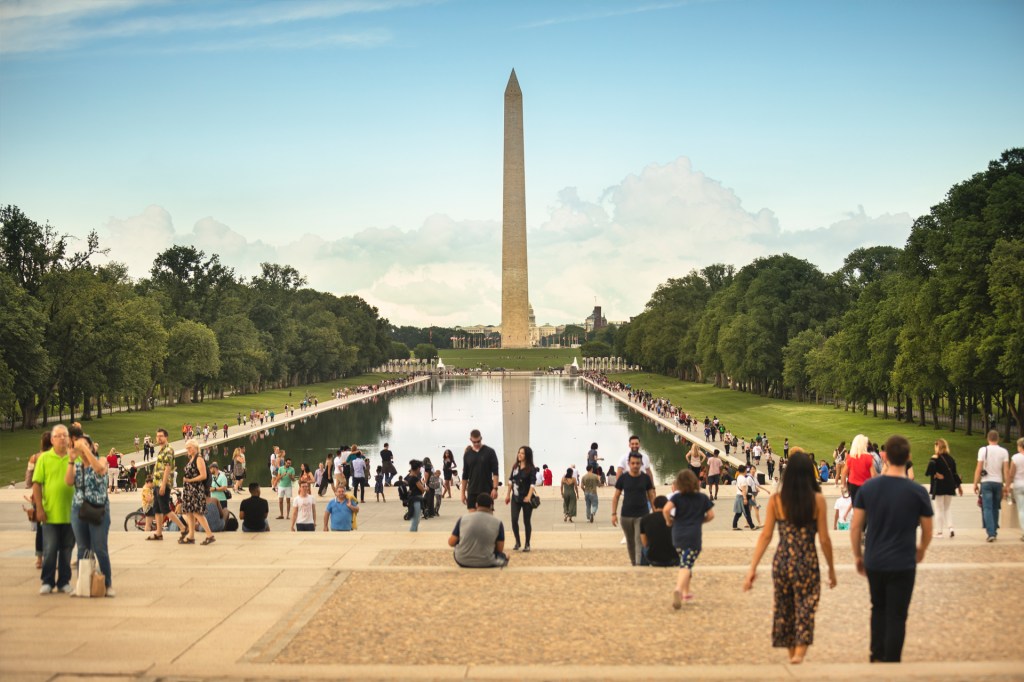 PGIAM—GETTY IMAGES
Woodland Park Zoo
Seattle, Washington
The Woodland Park Zoo is a leader among immersive wildlife exhibits. Visitors can stroll African grassland as lions warm themselves on the rocks. Or they can wander through a humid tropical rain forest under the watchful eyes of gorillas. The zoo is home to more than 1,100 animals and 300 species. All of them inhabit areas that carefully recreate their natural ecosystems. Dave Wilke is the zoo's facilities director. He hopes that visitors gain an appreciation for the variety of life that shares our planet. "Visiting the zoo is an opportunity to have a firsthand experience with something significantly different and bigger than us," he says. —Brian S. McGrath
SIMON RUSSELL—GETTY IMAGES