By the Numbers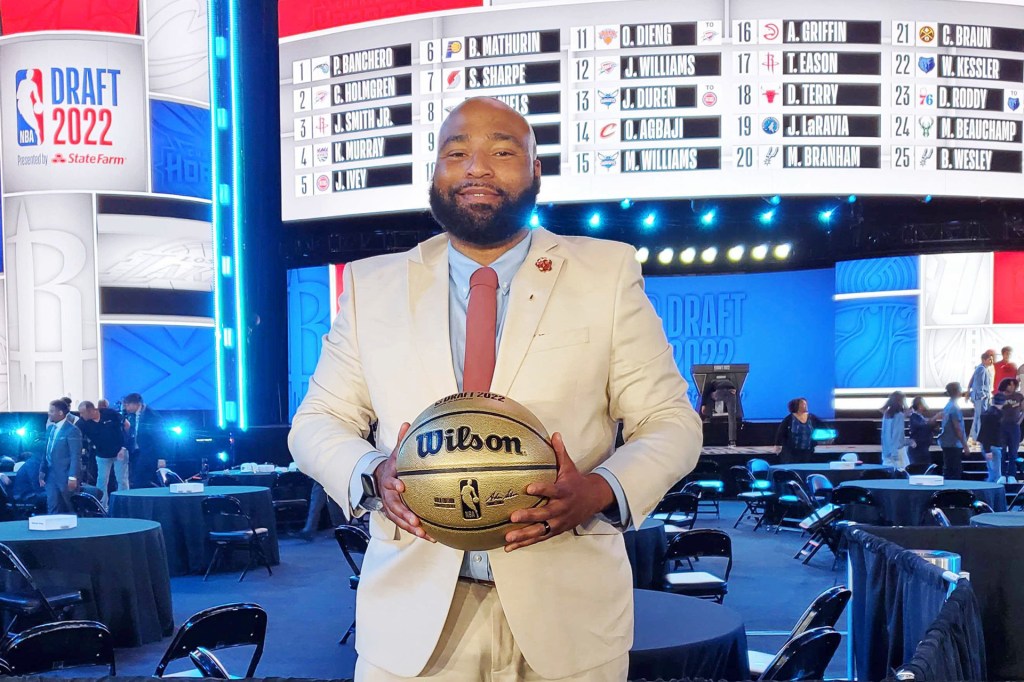 If you enjoy learning about interesting jobs, find this article and more like it on Your Hot Job, TFK's new career-focused website for kids. What does your future hold?
When Gil Bransford was a kid, he dreamed of being a sports announcer at ESPN. Watching basketball on television, "I'd hear the excitement in [the announcer's] voice," he says. "That's what I was drawn to."
But sometimes, your dream job is not the one you expected. Bransford did get a job at ESPN, but not as an announcer. He works behind the camera, as a sports statistician. His job is to study the numbers and tell a story with text or graphics during live broadcasts or sports-news programs like SportsCenter.
Growing up, Bransford says, he never imagined such a job existed: "I didn't know there were people behind the scenes who helped enhance enhance
AJA KOSKA—GETTY IMAGES to intensify, increase, or improve (verb) The chef added spice to the dish to enhance its flavor. what sportscasters were talking about."
Starting Out
COURTESY GIL BRANSFORD
Bransford attended Ferris State University, in Michigan. He majored in communications. That gave him skills he could use in journalism, sports science, business, and media production.
In his senior year, Bransford went to a job fair in Chicago, Illinois, and interviewed with ESPN for a position in sports research. He didn't have the required sports-history knowledge, but his statistics skills were enough for him to work in statistics and analysis. He mainly oversaw data entry. "We were the last line of defense in making sure the stats on ESPN.com were accurate," he says.
Ten years in that position gave Bransford the knowledge he needed to become a researcher. After another two years, he was promoted to senior researcher.
Showtime
COURTESY GIL BRANSFORD
Now, in addition to studio shows, Bransford works on live broadcasts such as College GameDay. Football and basketball seasons are his busiest. For each broadcast, he builds graphics and writes the text that will appear onscreen. (See example, top.) During the halftime show, he supplies information to help the host. "A show producer might want to give viewers a look at how the first half of a game played out," Bransford says. "They look to us to give them the best angle."
Looking back on his early years at ESPN, Bransford sees a lesson: You may not land the job you want right away, but you can still acquire the skills you need for that job. The key is to remember what you're aiming for. "There's no template template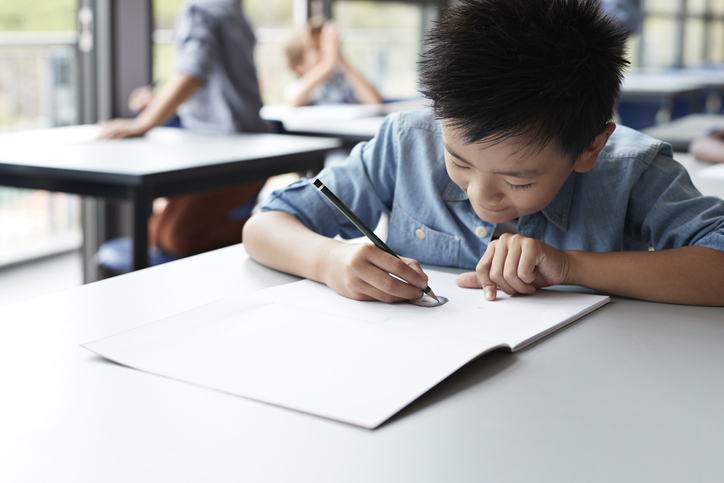 KLAUS VEDFELT—GETTY IMAGES a pattern; something that's used as a guide (noun) Ritchie used his Spider-Man comic books as a template for making his own comics. ," he says. "If you're interested in a specific job, you might have to take a different path to get there."