Jaydyn's Big Win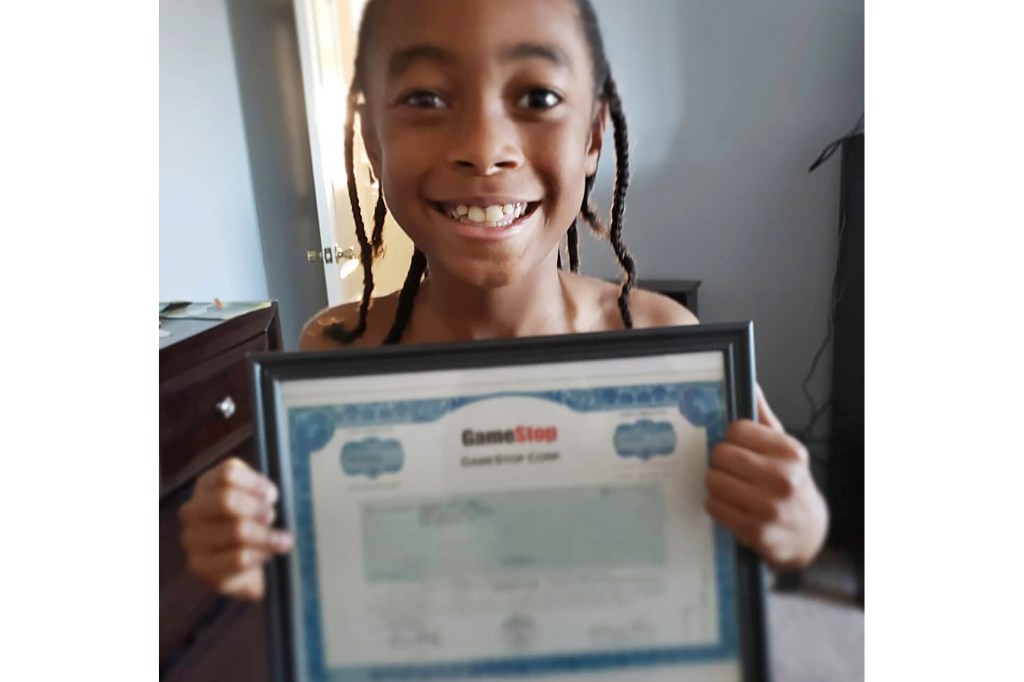 In December 2019, Jaydyn Carr's mom gave him a present: 10 shares of GameStop stock. She had purchased them at $6.19 a share, for a total of about $62. The present was meant to teach ujamaa, one of the seven principles of Kwanzaa. "Ujamaa is a Swahili word meaning 'cooperative economics,'" Nina Carr, Jaydyn's mom, told TIME for Kids.
At the time, Jaydyn didn't know much about stocks. "My mom had to explain to me that I owned a small portion of a company," he says. Once he understood the concept, Jaydyn was glad she'd chosen to invest in GameStop. It was one of his favorite stores. "We were there almost every week," he says.
Now, at 10 years old, Jaydyn is even happier his mom chose GameStop. Why? Because on Wednesday, January 27, GameStop's stock price shot up to nearly $350 per share. "I was so shocked!" he says.
Jaydyn's mom asked him what he'd like to do with his shares. Knowing the stock price could go down at any moment, he decided to sell. Jaydyn made $3,200 that day.
Jaydyn's story spread far and wide. He was interviewed for TV shows and for newspaper and magazine articles. Every interviewer seems to ask him the same question: What will he do with the money? Jaydyn has thought carefully about his plans. "I'm going to save 70% of it, so about $2,200," he says. "The other $1,000 is going to go into investing in more companies."
At the moment, Jaydyn wants to invest in dividend companies. These are companies that make regular payments to their stockholders. "With dividend companies, when you buy their stock, you get money back," Jaydyn's mom says.
"The stock market can be fun," she adds. "You just have to break it down and understand it. And I feel like learning it now will keep him from making mistakes later." —By Allison Singer