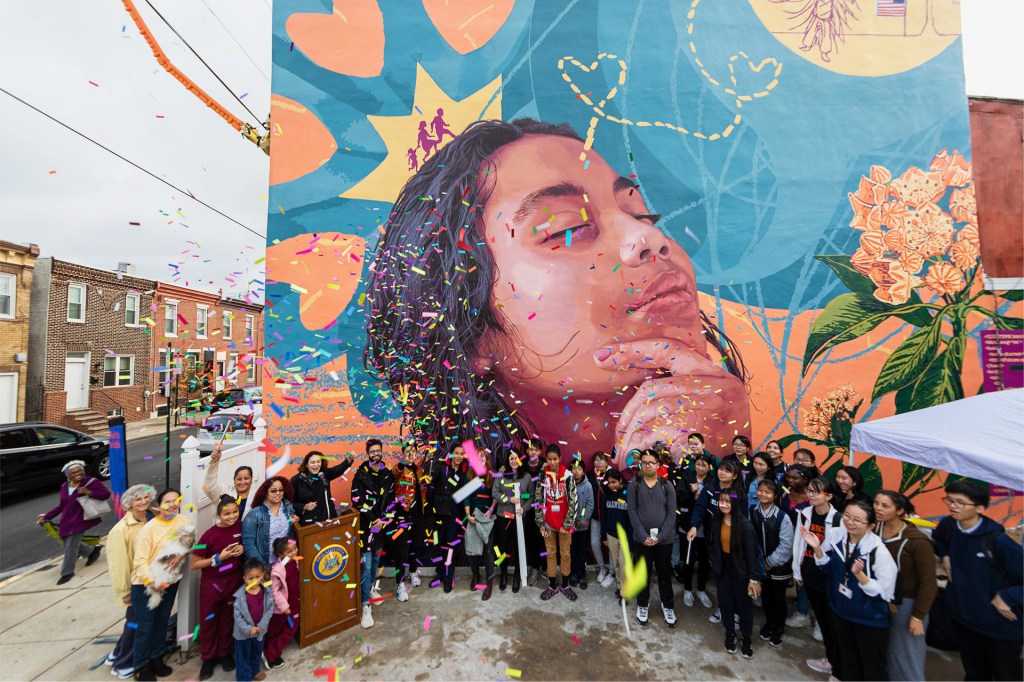 Murals are large artworks painted on walls. Philadelphia, Pennsylvania, is known for its murals. Mural Arts Philadelphia has helped create thousands of them. Many of these represent their surrounding neighborhood.
Lisa Murch works at Mural Arts Philadelphia. She's also its director of art education. "Art really belongs to everybody. And should be everywhere," she told TIME for Kids.
Mural Arts runs a youth program. Students get a chance to work with professional artists. They learn how to make murals.
Alaina Ewins is part of Mural Arts. She was 13 when she joined. Now she's a project manager. Ewins remembers her first big project. It was a mural at her local youth center. "We got to design the mural and paint it, which was awesome," she says.
Ewins likes to see how making murals affects a neighborhood. She believes working with people in the community is important. Artists work with people in the neighborhood to design the murals. The result is a piece of art for everyone to see.