Eye Chart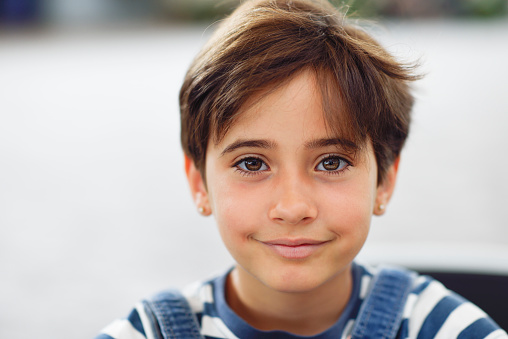 Look at the diagram. It shows the different parts of an eye. The parts work together to help a person see.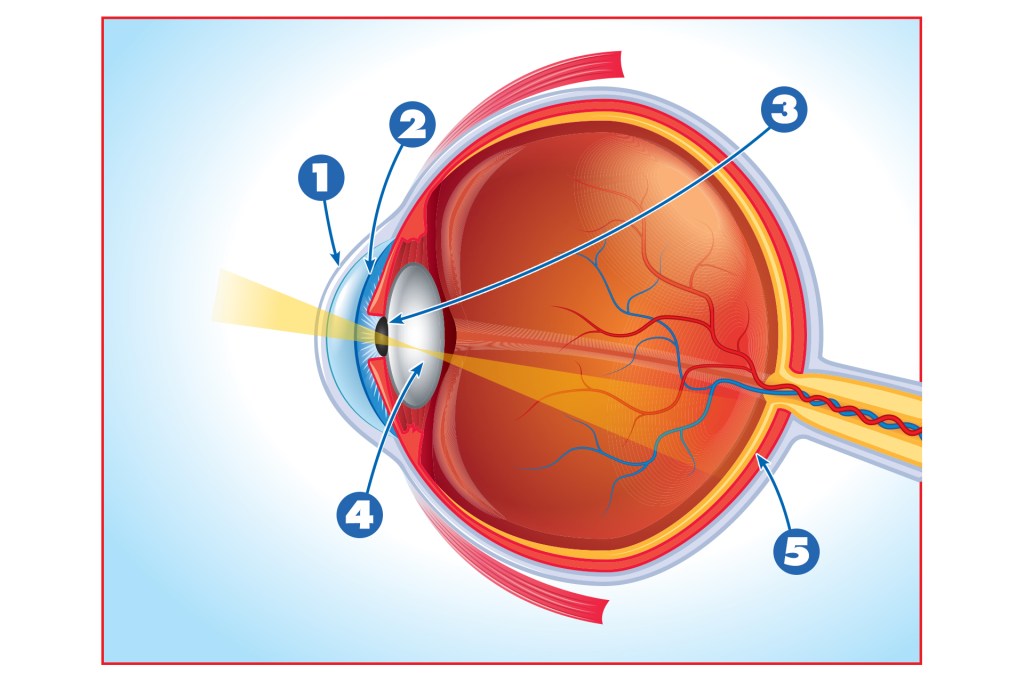 ILLUSTRATION BY ANDERGRO4KA—GETTY IMAGES
The CORNEA has no color. It is clear. Light hits the cornea first.

The IRIS is the colored part of the eye. It controls how much light gets into the pupil.

The PUPIL is black. Light through the pupil to the inner eye.

The LENS is behind the pupil. It focuses light on the retina.

The RETINA turns the light into signals. A nerve sends them to the brain.