Miracle Trees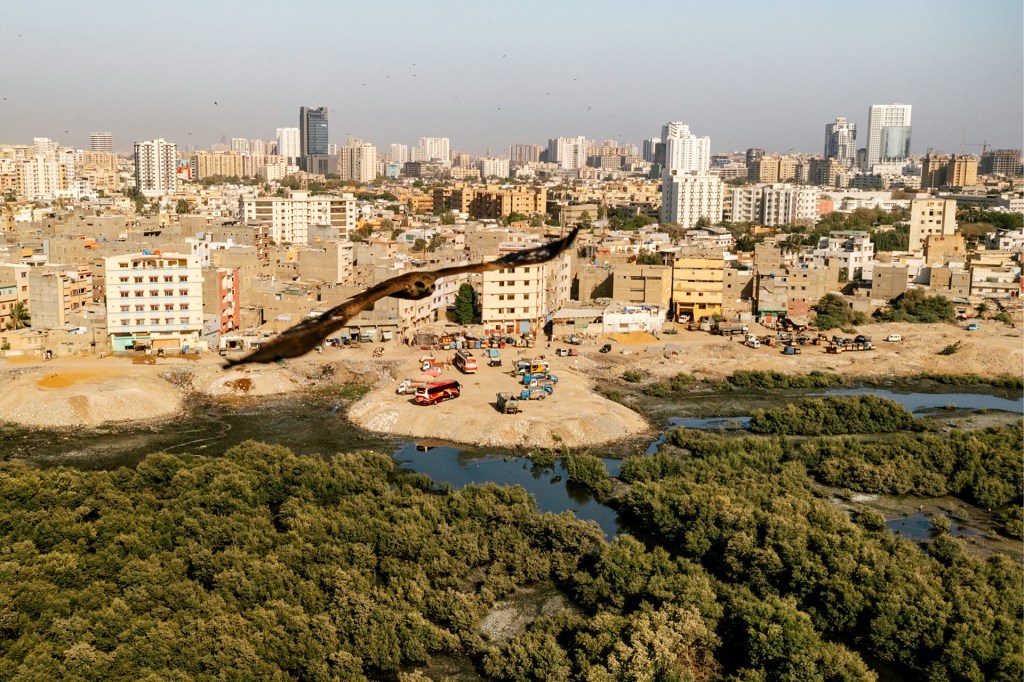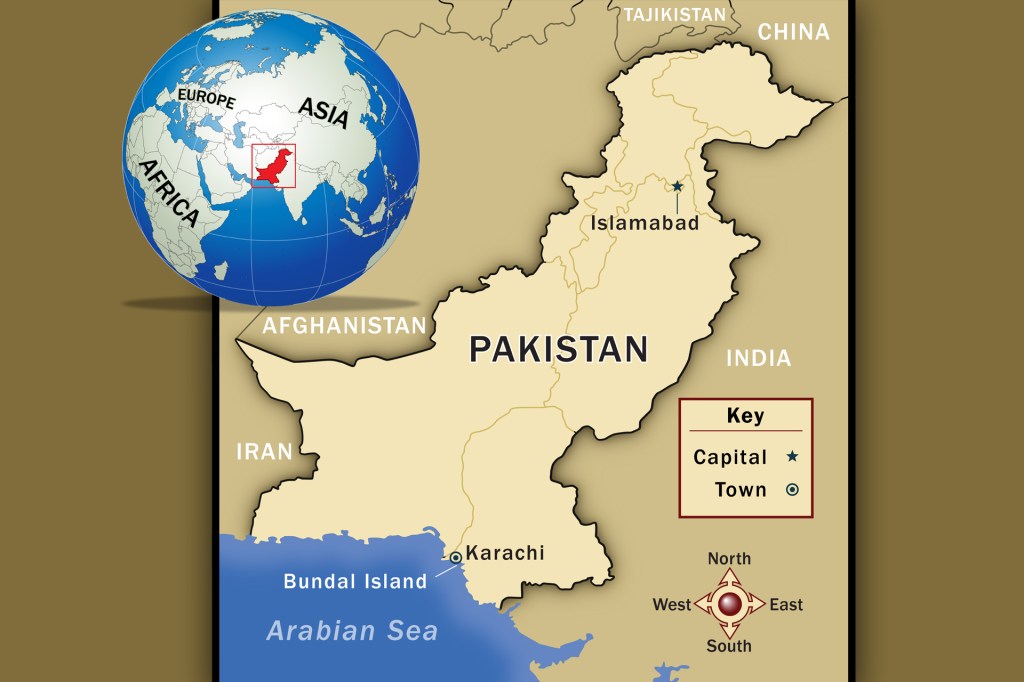 Karachi is Pakistan's largest city. It is home to 16 million people. Off the coast coast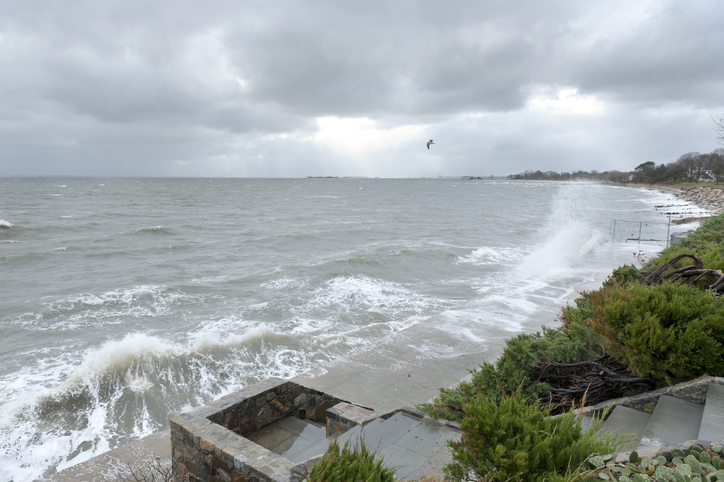 JONATHANSLOANE—GETTY IMAGES the land near a sea or lake (noun) The hurricane caused the sea to rise, flooding the coast. of Karachi is Bundal Island. Mangroves grow there. But the trees are being cut down for firewood. Some people want to clear the mangroves to make room for new buildings.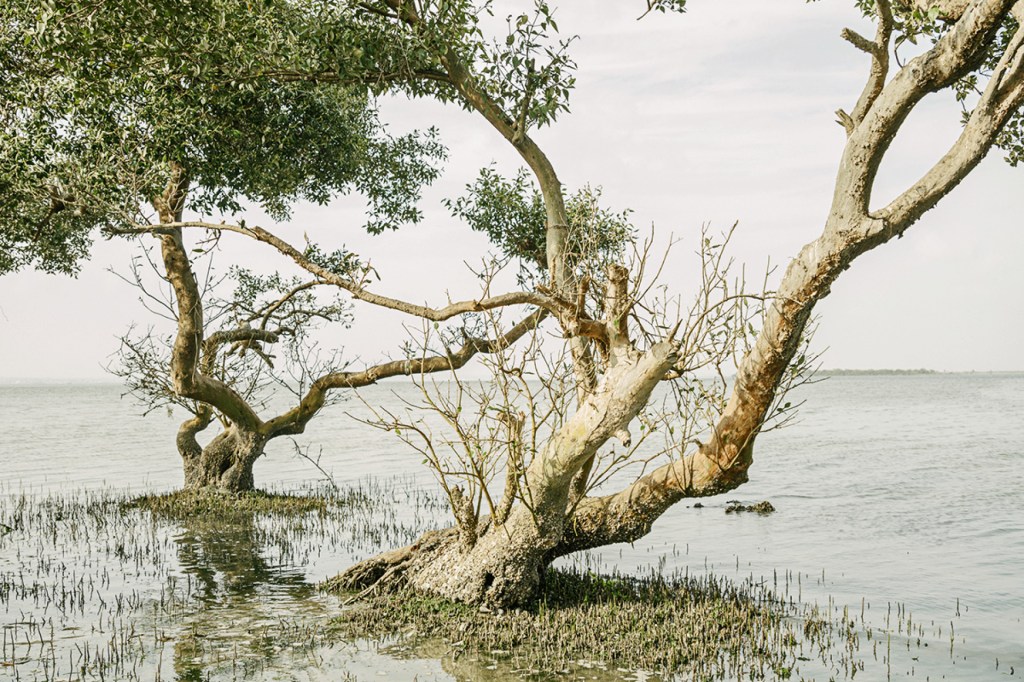 MATTHIEU PALEY FOR TIME
Tariq Qaiser wants to save the trees. He often travels by boat to Bundal Island. He shoots videos there. They show trees that have been cut down by loggers. He posts the videos online to warn people.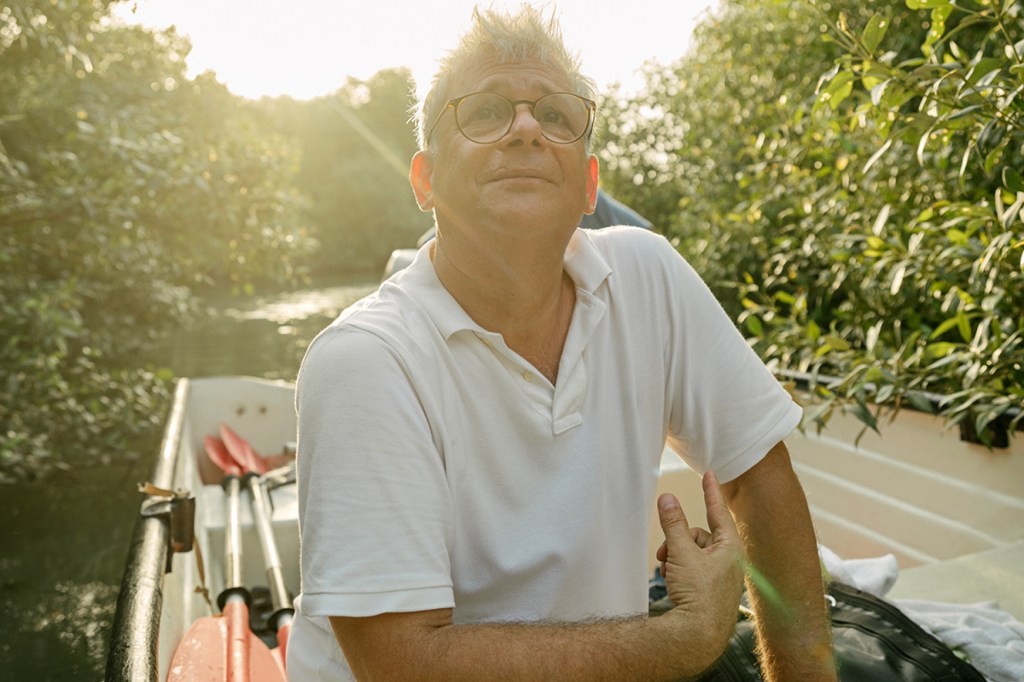 MATTHIEU PALEY FOR TIME
The trees are "our air-conditioning, our oxygen oxygen
JUAN CAMILO BERNAL—GETTY IMAGES a gas that is part of the air we breathe and that is necessary for most life (noun) Spacesuits will provide astronauts with the oxygen they need to walk on the moon. supply," Qaiser says. Karachi will be a much hotter place without its mangrove forests.
Protecting Pakistan
Mangroves forests pull carbon dioxide out of the air. The gas is one cause of global warming. The trees might also protect Karachi from flooding. Sea levels are rising with global warming. This makes floods more likely.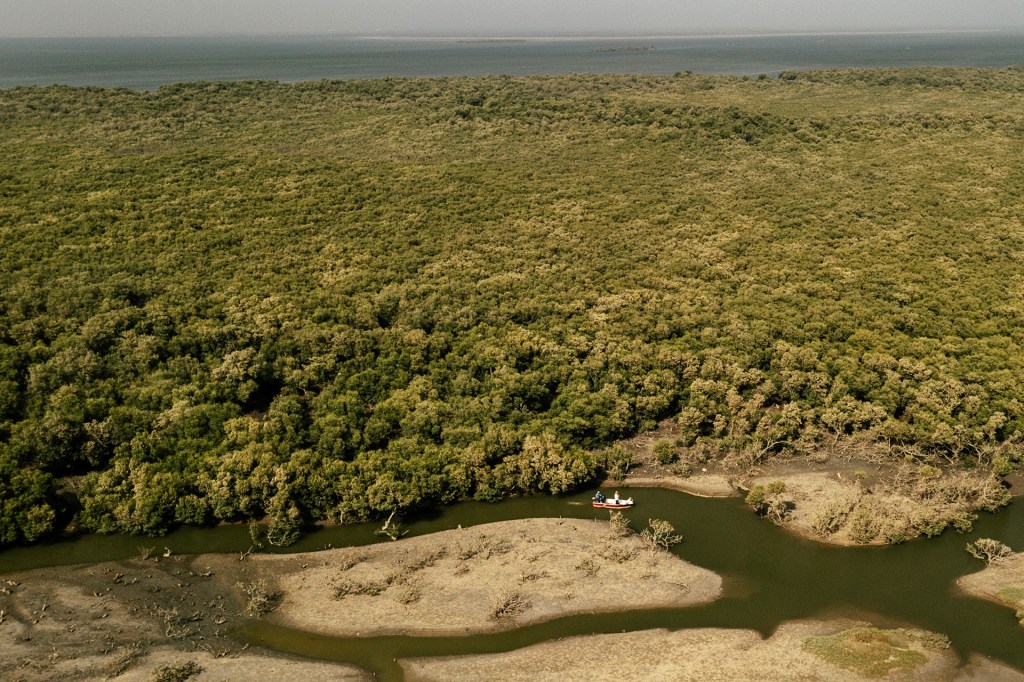 MATTHIEU PALEY FOR TIME
Mangroves are disappearing in Karachi. But their numbers are increasing in other parts of Pakistan. The country has been replanting them. Its mangrove coverage has tripled in the past 30 years.
Uncertain Future
Qaiser has seen some success. Bundal Island's mangroves were declared to be protected. That decision was made by a court in Karachi. But it's still legal to build on unforested parts of the island.
Qaiser says cutting down even a few trees in Karachi is too much. "What happens when the city expands?" he says. "Where does it stop?"