Spot the Differences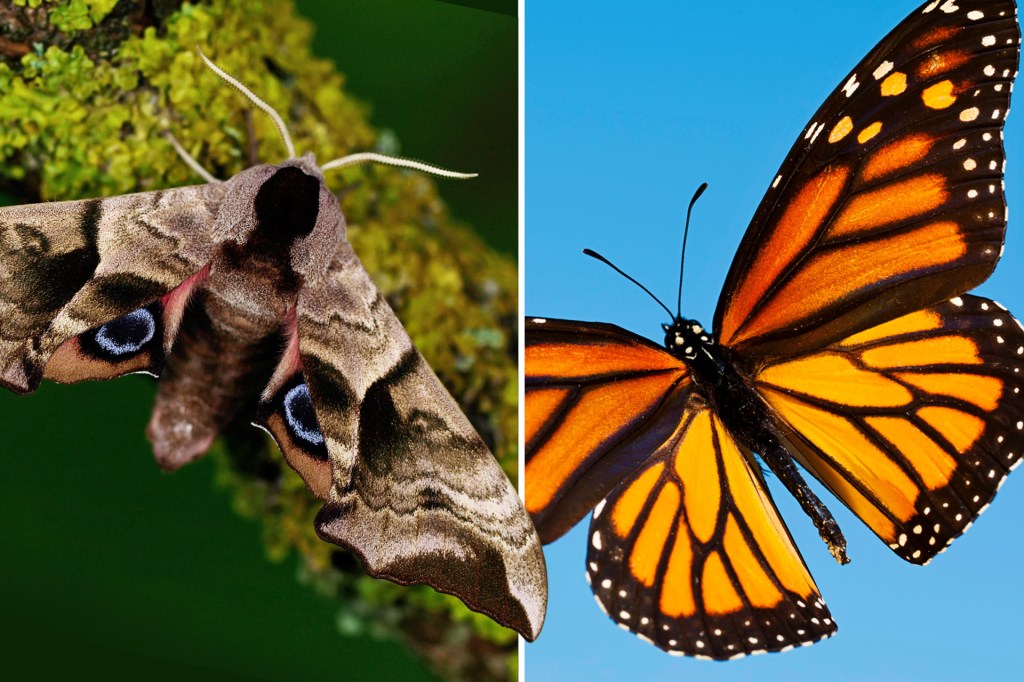 Butterflies and moths look similar. But they are very different. Butterflies and moths come in different colors and sizes. Compare the two insects. Can you spot the differences?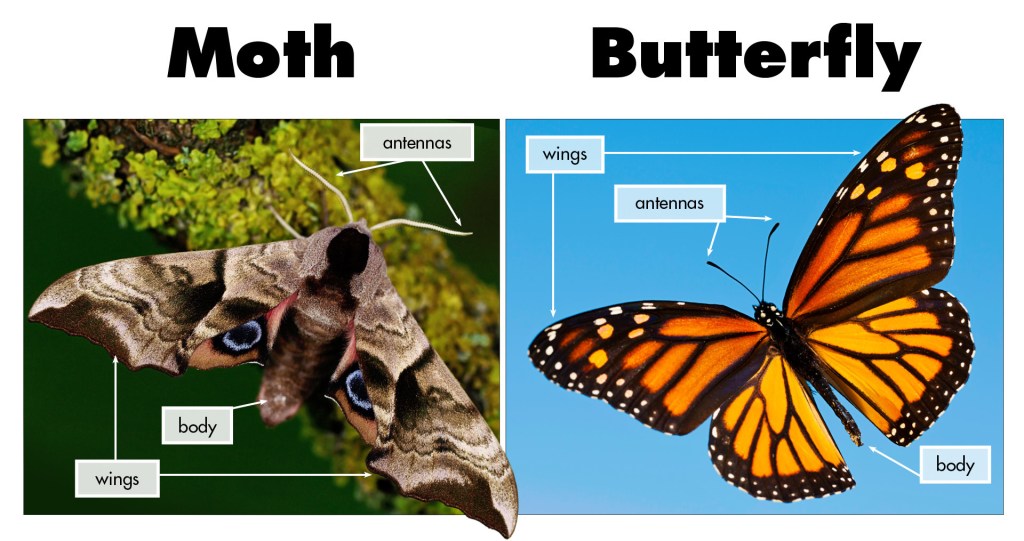 FROM LEFT: OLIVIER BOUTELEUX—GETTY IMAGES; LILIBOAS—GETTY IMAGES
Butterfly
A butterfly has brightly colored wings. Its body is narrow and smooth. A butterfly has two thin antennas. Most butterflies come out in the day.
Moth
Most moths have dull-colored wings. Their bodies are wide and fuzzy. A moth has two feathery antennas. Most moths come out at night.