Ser un amigo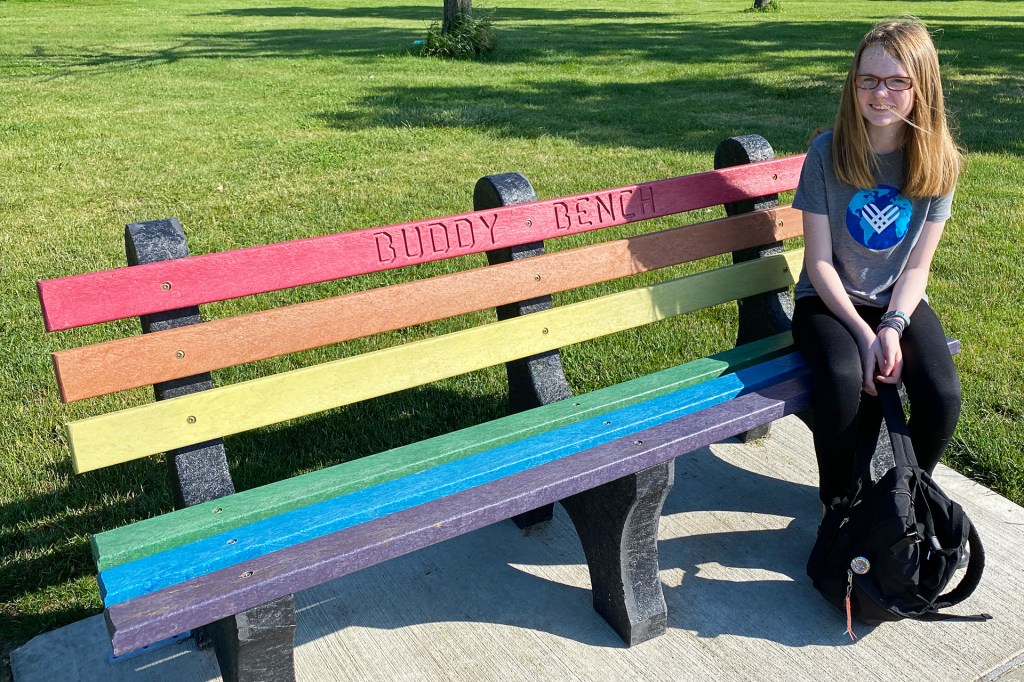 Sammie Vance sabe que se siente mal ser dejado de lado. Así que ella ha estado ayudando a los niños que se sienten solos a hacer amigos.
Sammie tiene 14 años. Cuando estaba en tercer grado, comenzó el programa Buddy Bench. Eso fue en su escuela, en Fort Wayne, Indiana. Cualquiera que se sintiera solo podía sentarse en el "banco de amigos". Mostró a otros que alguien necesitaba un amigo.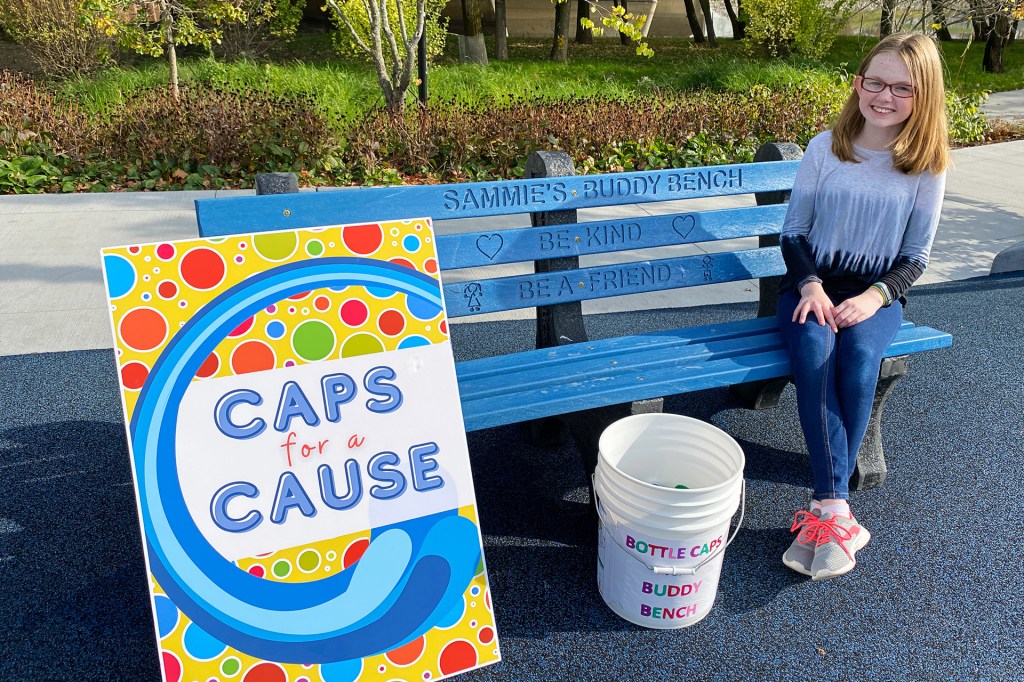 COURTESY SAMMIE VANCE
El banco reunió a los niños. "Había un niño pequeño en la escuela, más joven que yo", dijo Sammie a TIME for Kids. "Me veía en el pasillo y me daba un pulgar hacia arriba. Eso me dijo que lo que estaba haciendo lo ayudó".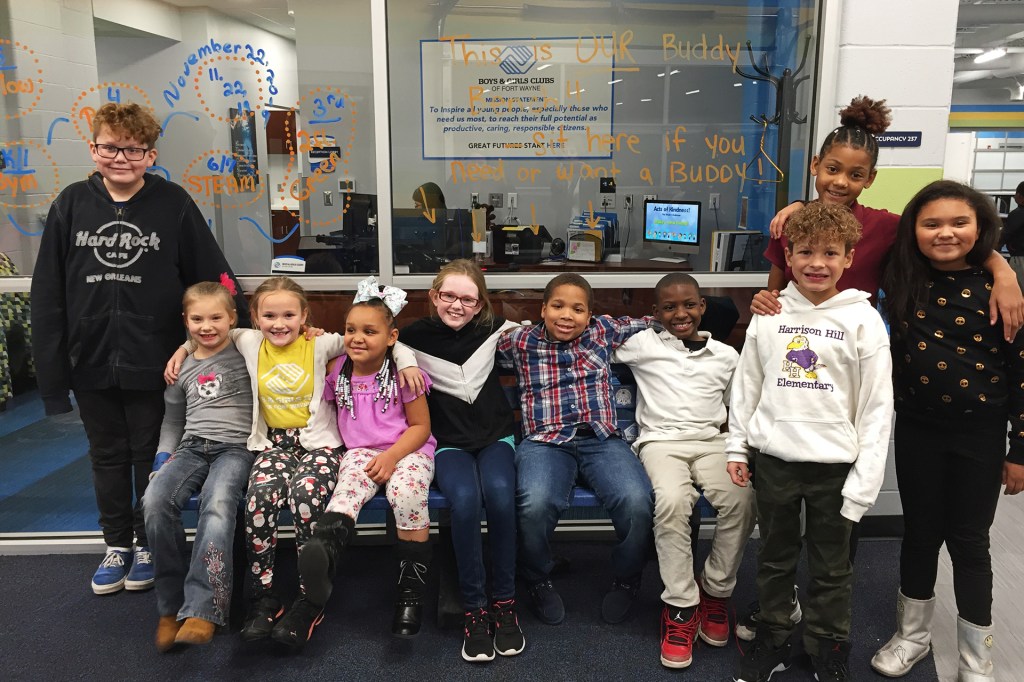 COURTESY SAMMIE VANCE
Construcción de bancos
Cuesta dinero construir bancos. Sammie decidió hacerlos con material reciclado. Esto redujo el costo. Y los bancos eran ecológicos.
Sammie reunió a su comunidad. Recolectaron 1,200 libras de tapas de botellas. Una compañía llamada Green Tree Plastics hizo tres bancos con las tapas de las botellas.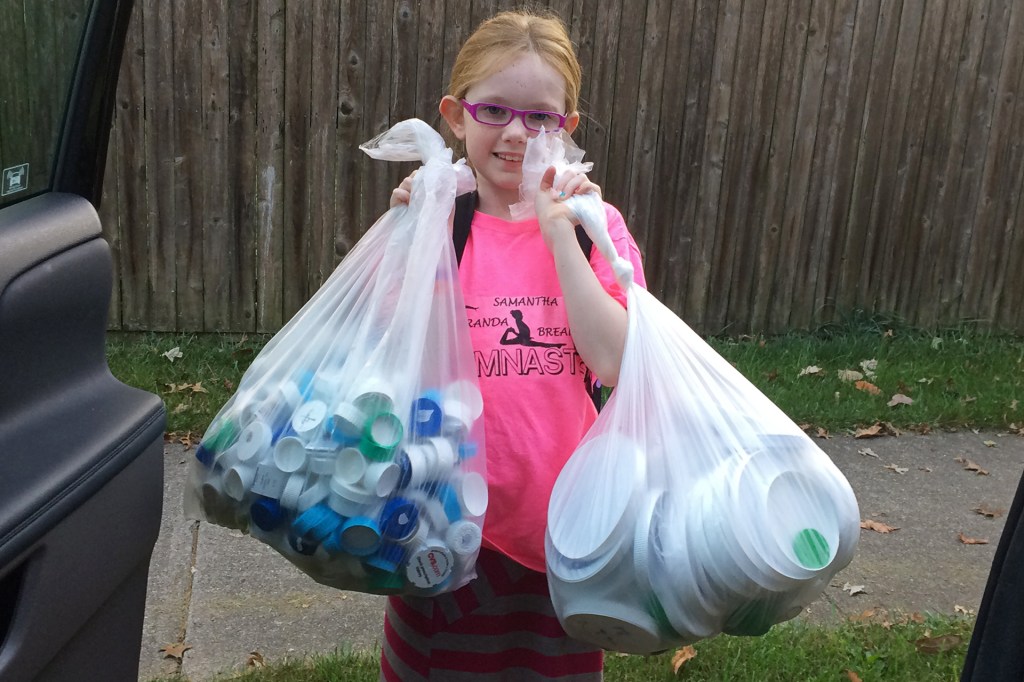 COURTESY SAMMIE VANCE
Hacer una diferencia
Sammie ha ayudado a comunidades de todo el país a instalar bancos de amigos. Y ella está difundiendo bondad en todo el mundo. "Recientemente envíamos un banco a Ghana, África", dice. "Eso fue genial".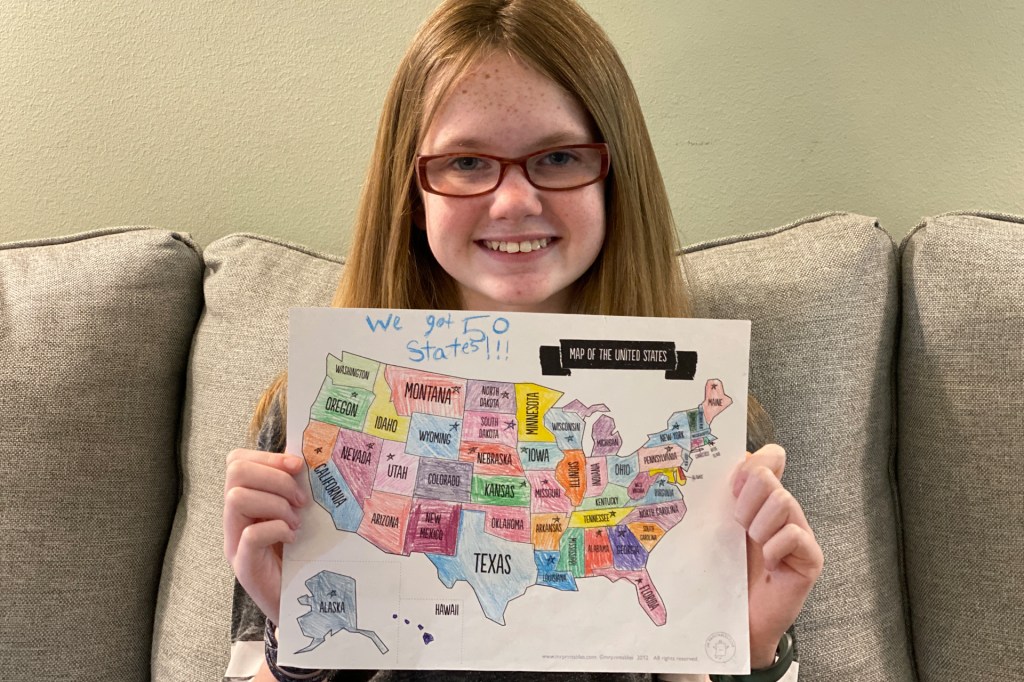 COURTESY SAMMIE VANCE
Sammie nos recuerda que los niños pueden ayudar a su comunidad. Incluso los actos de bondad pequeños pueden ser poderosos. "No tienes que ser un adulto para hacer una diferencia", dice ella.
Contar su historia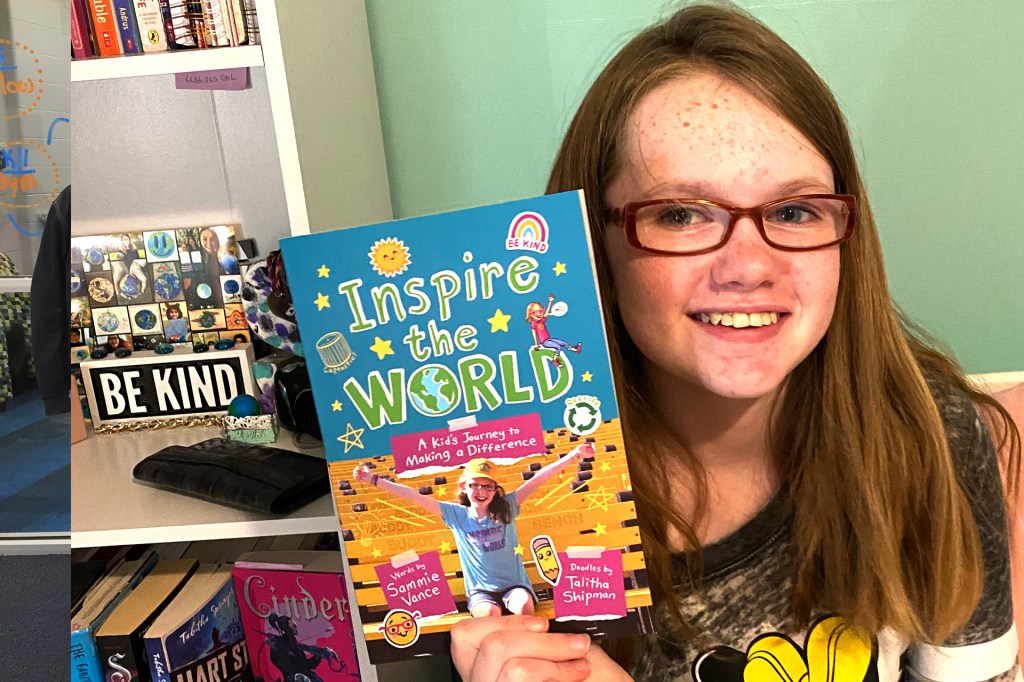 COURTESY SAMMIE VANCE
Sammie escribió un libro. Se llama Inspire the World: A Kid's Journey to Making a Difference (Inspirar al mundo: trayectoria de una niña para hacer una diferencia). Cuenta la historia de sus bancos de amigos. Sammie espera que su ejemplo inspire a otros. "Solía ser muy, muy tímida", dice. Construir bancos de amigos le dio confianza. "Definitivamente soy más extrovertida ahora".