Fan Favorites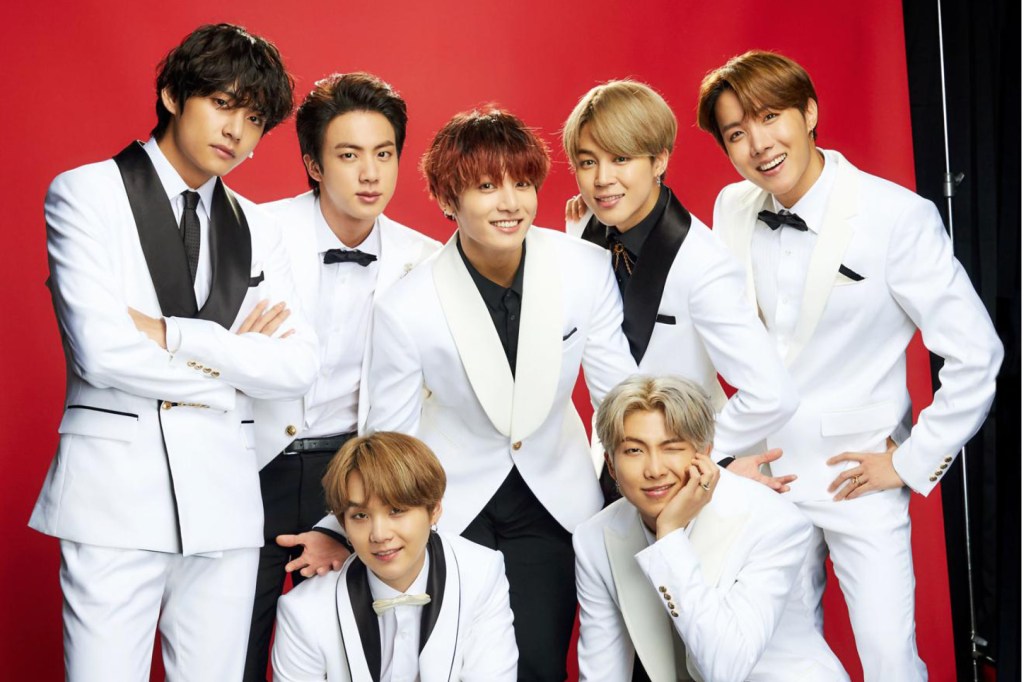 Jailynne Garcia, 10, loves BTS. They are a music group from South Korea. "I like how funny they are," Jailynne told TIME for Kids. "I like that they're good dancers and singers. And I like that they help people."
BTS has seven members. They are J-Hope, Jimin, Jin, Jung Kook, RM, Suga, and V. Together, they sing, dance, and perform. Their songs are mostly in Korean. But they have become international
international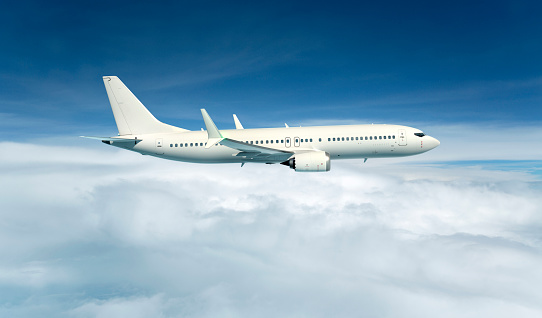 AARON FOSTER—GETTY IMAGES involving two or more countries (adjective) Jeremy flew on an international flight from United States to Italy. superstars. Their videos have been viewed billions of times. Their albums have hit the top of the charts.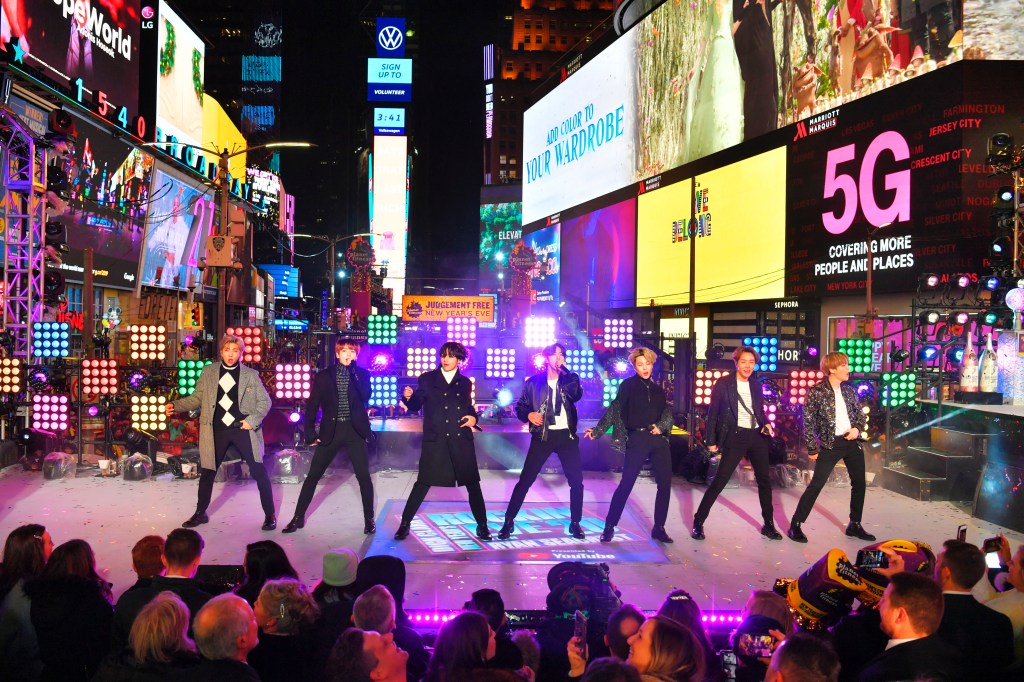 SHUTTERSTOCK
Fans like Jailynne are members of the BTS ARMY. BTS are glad their fans feel connected to them. "That was our goal, to create this empathy
empathy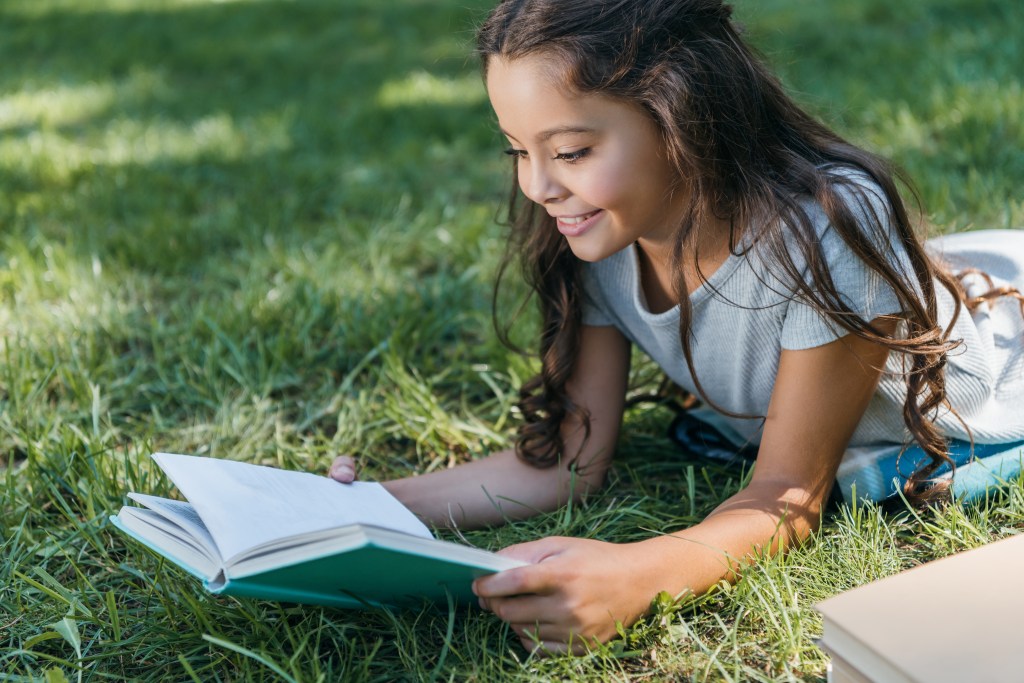 LIGHTFIELDSTUDIOS/GETTY IMAGES the ability to understand another's feelings (noun) Reading helps you develop empathy. that people can relate to," Suga said. He was interviewed by TIME in 2018.
Pay It Forward
BTS give back to others. They work with the United Nations Children's Fund (UNICEF) on a big charity
charity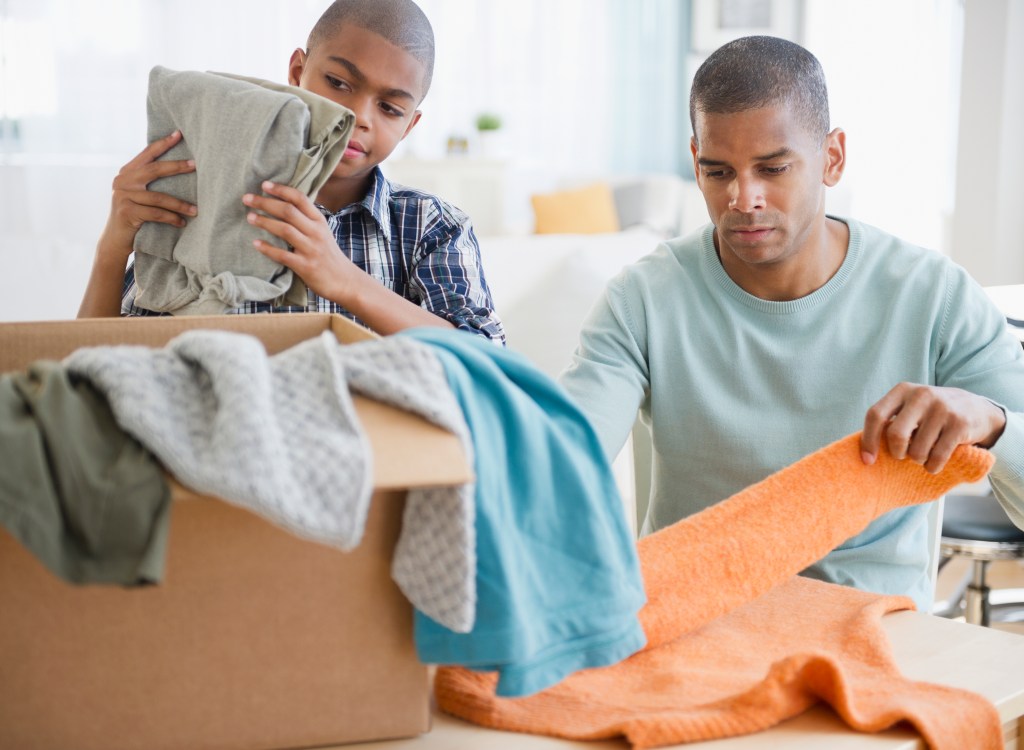 JGI/JAMIE GRILL—GETTY IMAGES related to giving to those in need (adjective) Joseph donated his old clothes to a charity group. project. The group has raised more than $2 million for UNICEF. This money helps protect children and teens.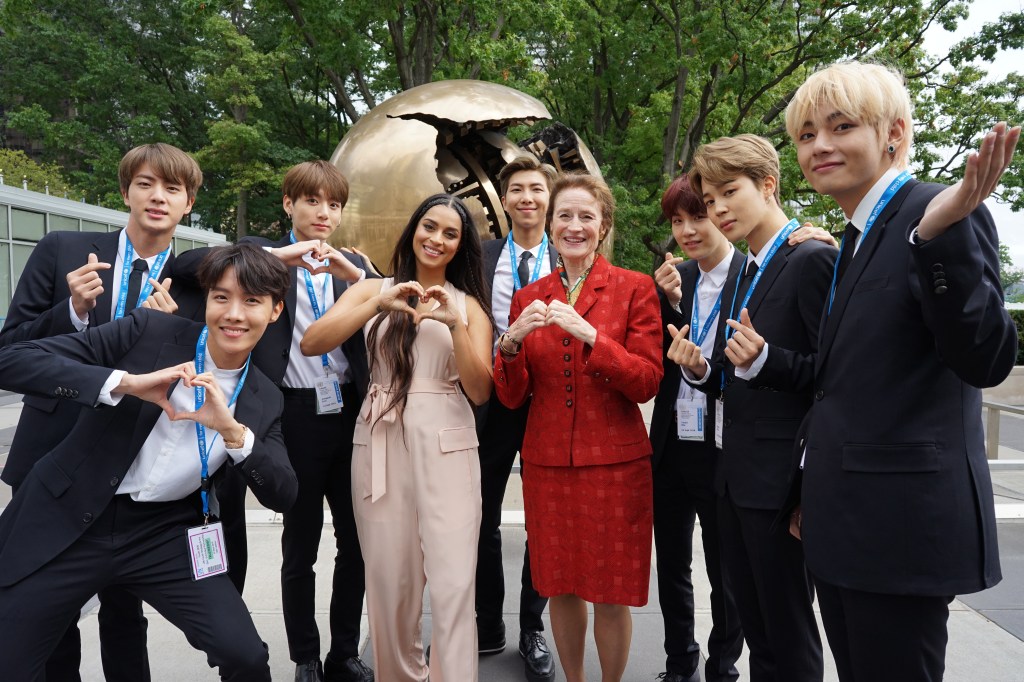 MARK GARTEN—UNICEF
Jailynne and her mom are inspired by BTS. They joined a BTS fan group called One in an ARMY (OIAA). It leads projects to help people in need. OIAA has raised money for many causes. Most people donate just a dollar. But it goes a long way to help others!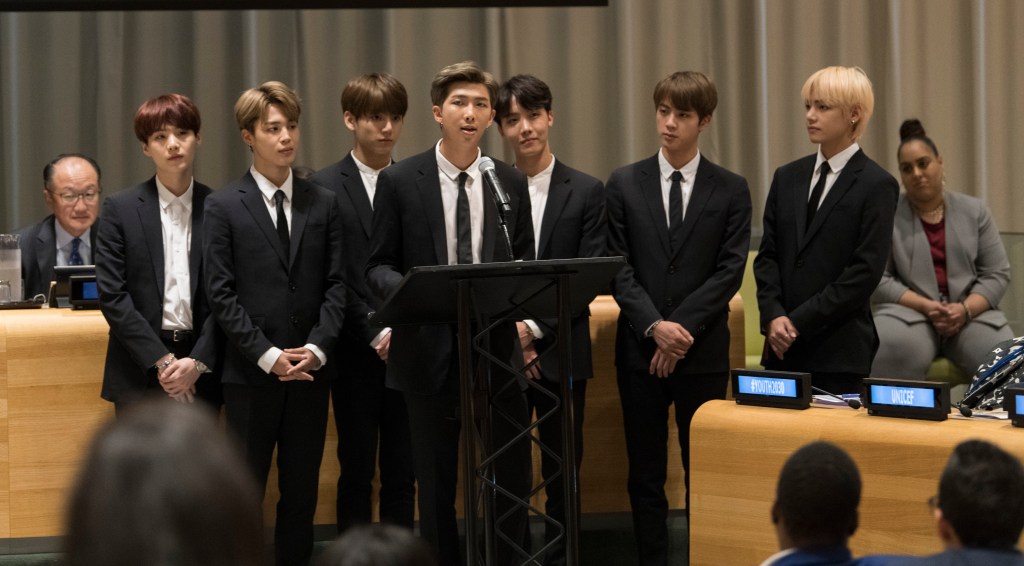 MARK GARTEN—UNICEF
Jailynne hopes the BTS ARMY will grow. She hopes it will continue to do good deeds
deed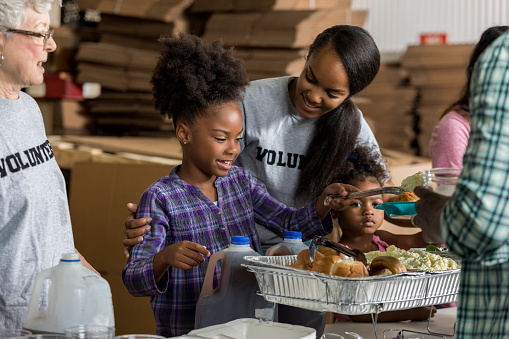 SDI PRODUCTIONS/GETTY IMAGES something that is done; an action (noun) I try to do one good deed a day. , too. "The more people that are doing this, the more happiness it brings to others. And a bigger change there is in the world," she says.
Growing Good
COURTESY GREEN NAMU PROJECT AND BTS FOR CHARITY
One way the BTS ARMY gives back is by planting trees. Some fans donate to One Tree Planted. This group plants trees around the world. The BTS ARMY has raised more than $28,000 for One Tree Planted. In Malaysia, the fan group BTS for Charity formed the Green Namu Project. The group met in November. They planted trees to celebrate the birthdays of three BTS members.