Fires On Maui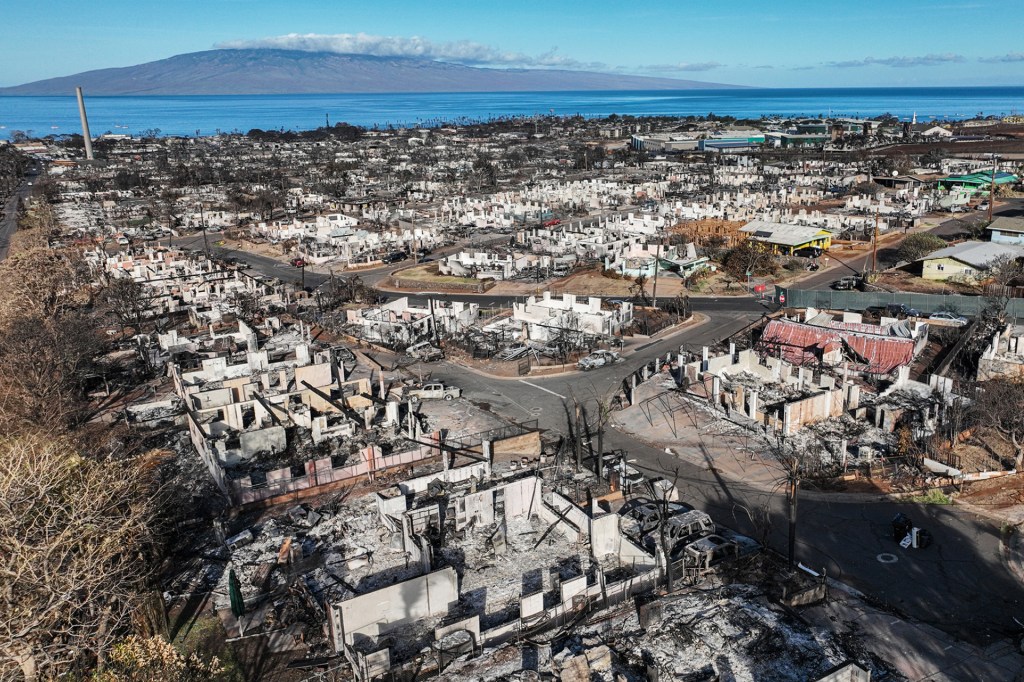 On August 8, wildfires swept through Lahaina. The town is on the island of Maui. That is in Hawaii. Homes and businesses were destroyed.
The fires may have been sparked by fallen power lines. The grass was dry because there had been very little rain. So it burned easily. Winds from a nearby hurricane blew the flames across Lahaina.
Residents were not warned. Emergency sirens failed to sound. "We never thought that this would happen in Hawaii," says resident Maximus Yarawamai.
President Joe Biden visited Maui on August 21. "I will do everything in my power to help Maui recover and rebuild," he said.