Google It!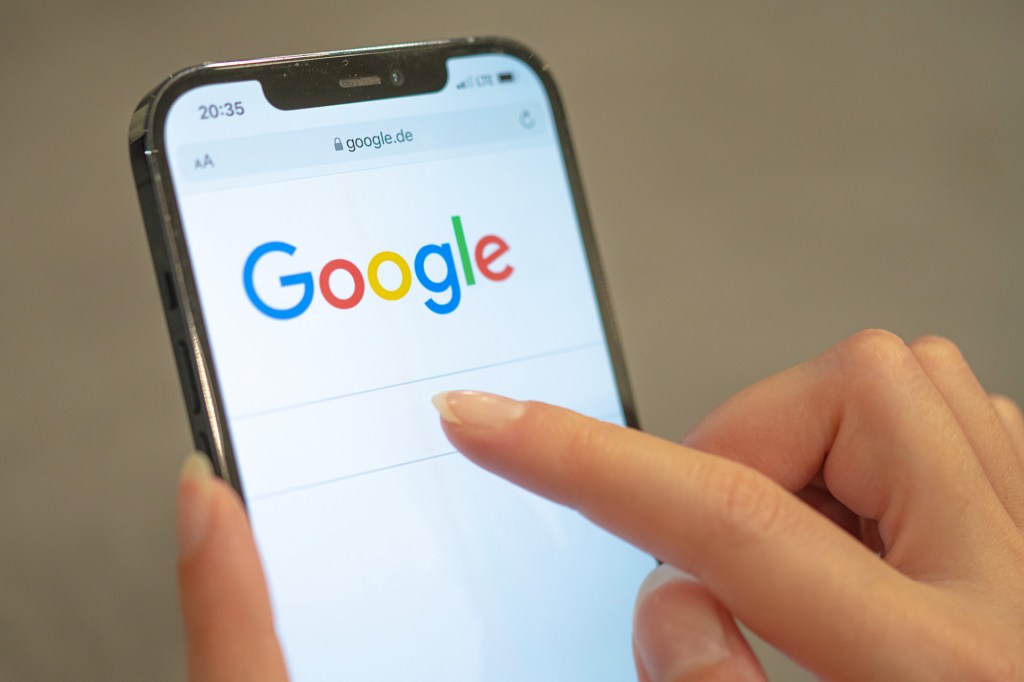 Need information quick? Google it.
Google is a company based in California. It created technology for searching the Internet. Most Internet searches use Google. The name has come to mean "look it up on the Internet." This year, Google turns 25.
BEATA ZAWRZEL—NURPHOTO/GETTY IMAGES
Improving the Internet
Google got its start in 1998. Its founders were Sergey Brin and Larry Page. They were students at Stanford University, in California.
DEEPAK G PAWAR—THE INDIA TODAY GROUP/GETTY IMAGES
The Internet was new then. If you typed in a search term, you got a lot of information you didn't need. Brin and Page wanted to improve how searches work. They invented a search engine that grouped websites by how often they were visited. Sites that got the most clicks appeared at the top of a list. That way, you got the most-useful information.
Big Business
Brin and Page started a website. Businesses paid to advertise there. Before long, Google was a giant in the tech industry.
Over the years, Google has grown even more. It makes software that runs smartphones and robots. It has used artificial intelligence (AI) to make self-driving cars.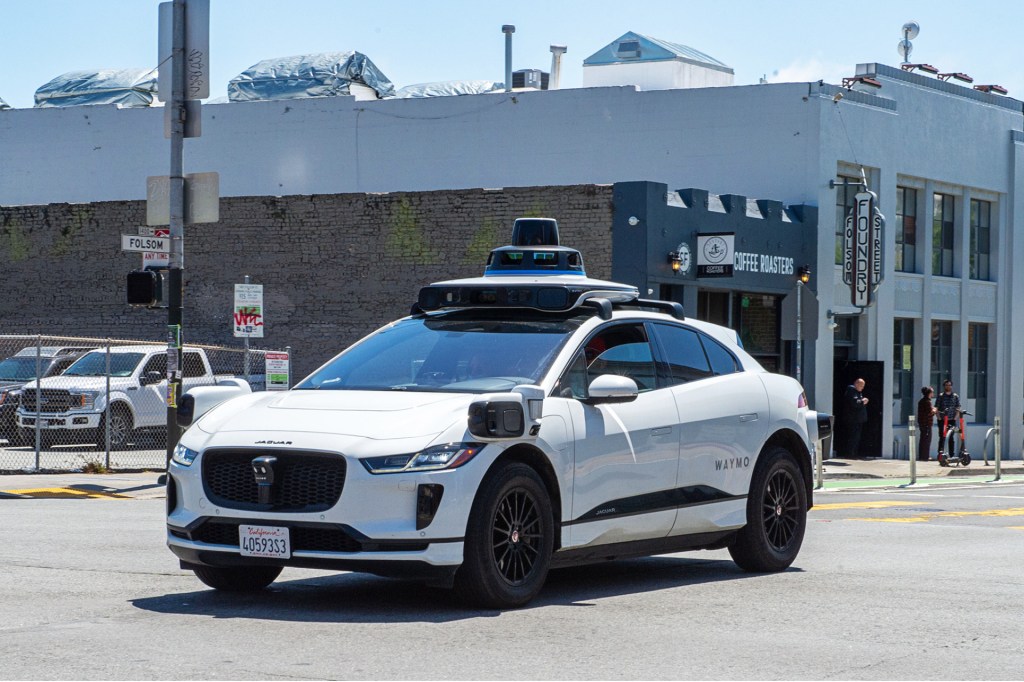 ANDREJ SOKOLOW—PICTURE ALLIANCE/GETTY IMAGES
Now Google is using AI to improve its search engine. Page predicted this more than 20 years ago. "Artificial intelligence would be the ultimate version of Google," he told Manufacturing Intellect. "If we had the ultimate search engine, it would understand everything on the web."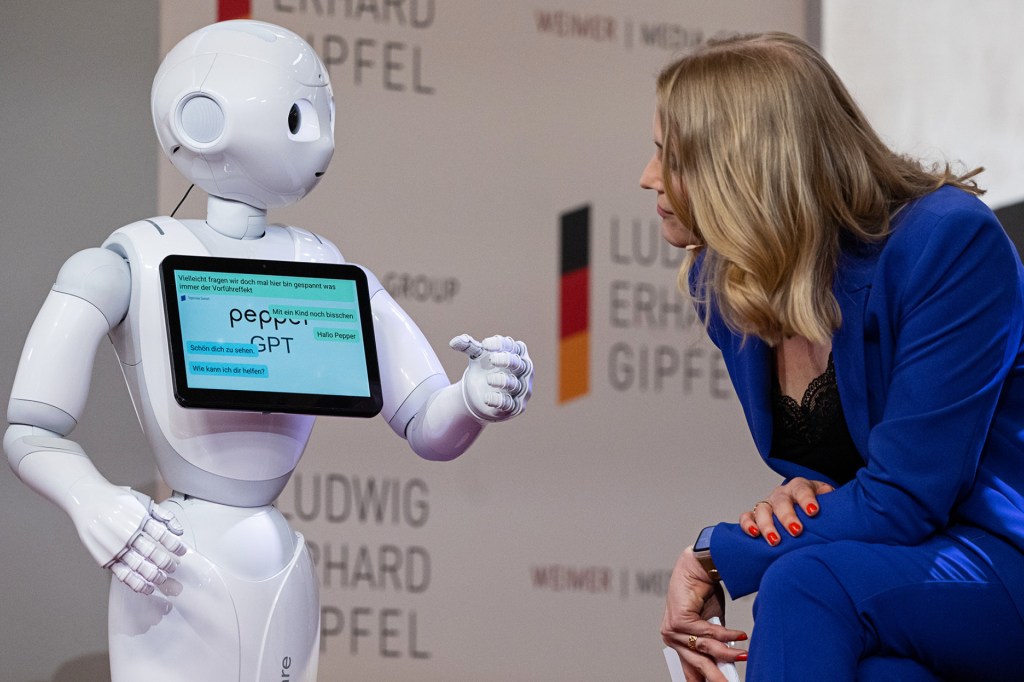 SVEN HOPPE—PICTURE ALLIANCE/GETTY IMAGES
Doodle It!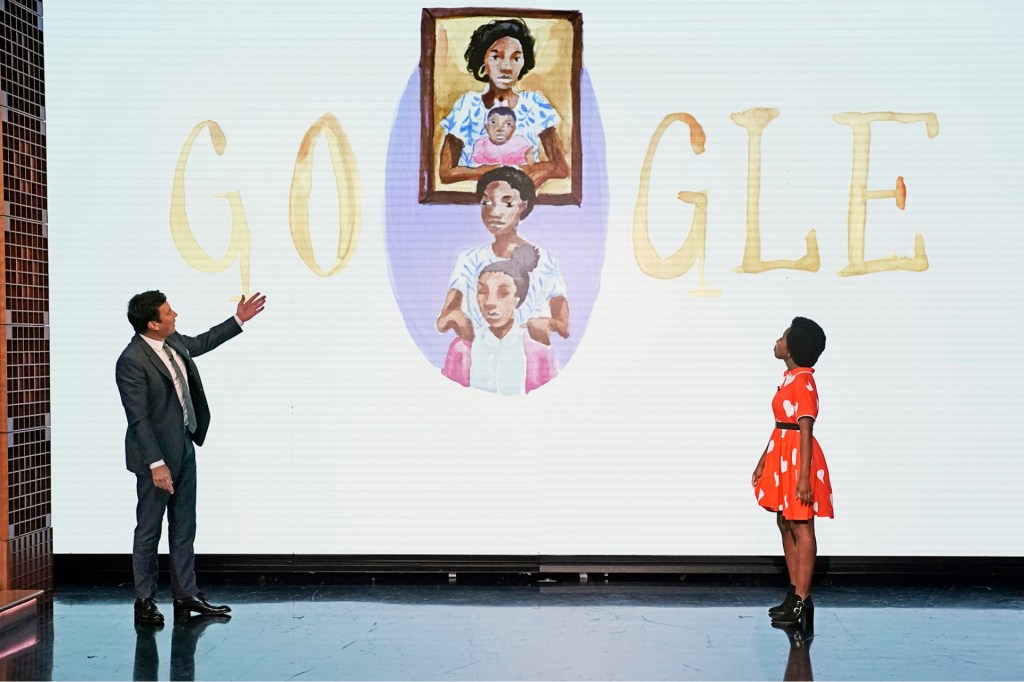 ANDREW LIPOVSKY—NBCU PHOTO BANK/NBCUNIVERSAL/GETTY IMAGES
Meet the Google Doodle. It's a creative way of styling Google's name. You can see these doodles when you do a Google search. They are usually used on holidays and anniversaries.
Sometimes, Google asks users to create their own doodles. You can see one below. It shows the love between mother and daughter.