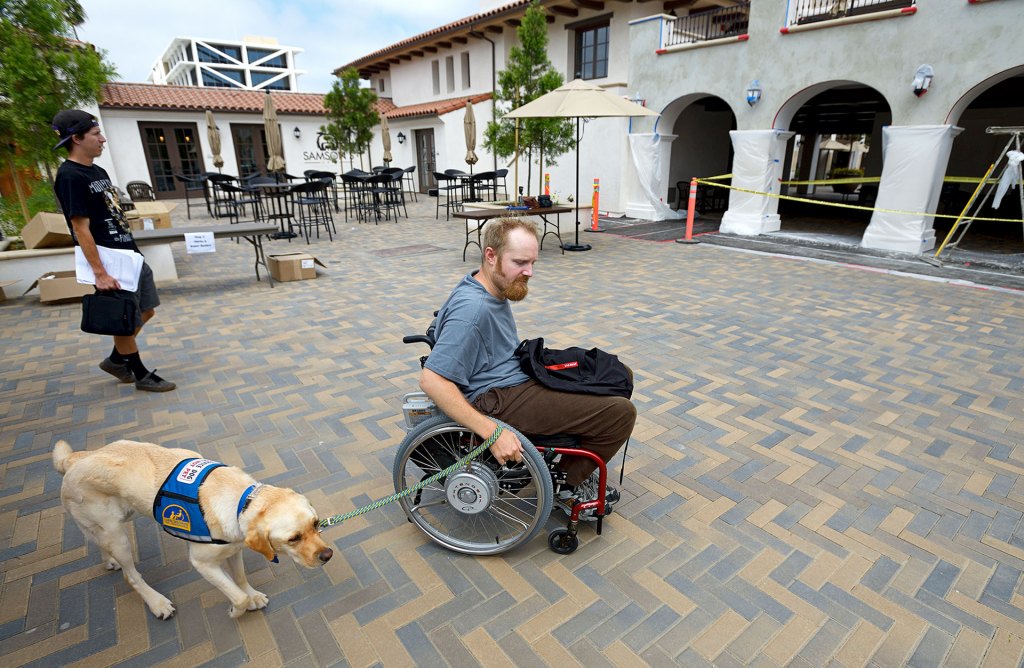 Service dogs are an important part of society. They are trained to help people with disabilities. Canine Companions for Independence trains service dogs. The group has been around since 1975. Since its founding, it has placed more than 6,200 service dogs with people in need. Which dog breeds are trained for the job? Labrador retrievers, golden retrievers, and crosses of these two breeds can do the work. Read the ages below. It shows the life of a Canine Companions service dog.
Age 0–2 A service dog spends the first two years of its life being trained to help.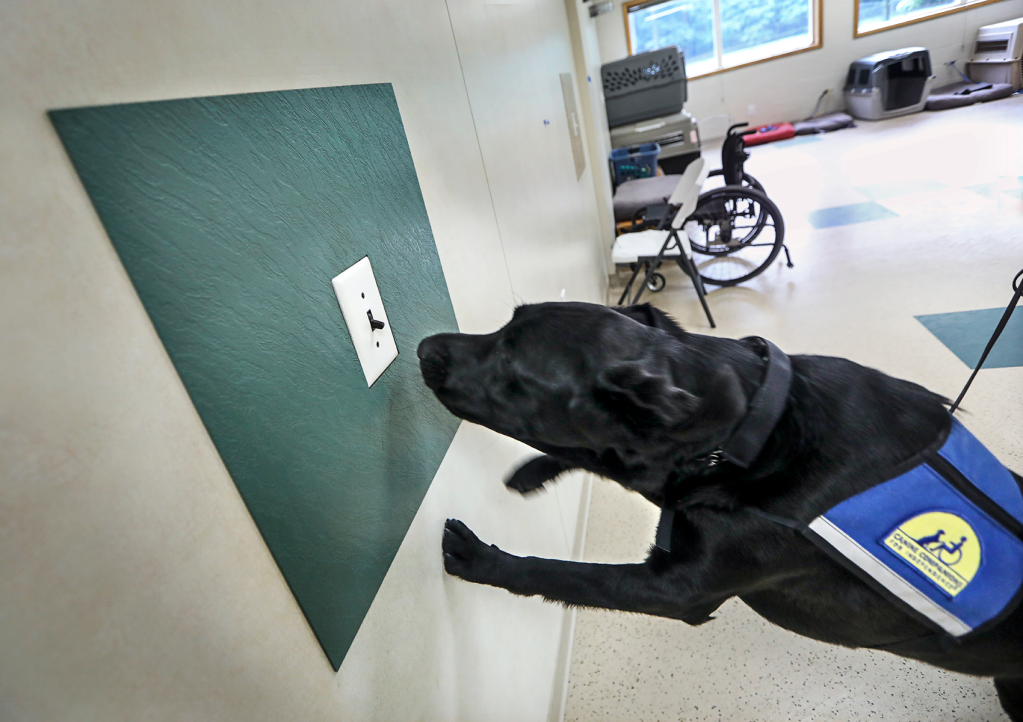 JOHN PARASKEVAS—NEWSDAY RMnewsday/GETTY IMAGES
Age 2–10 The average service dog works for eight years. It picks up items, opens doors, and more.
LYSANDRA COOK
From age 10 on The dog retires from service. It spends its time as a pet