Martial Arts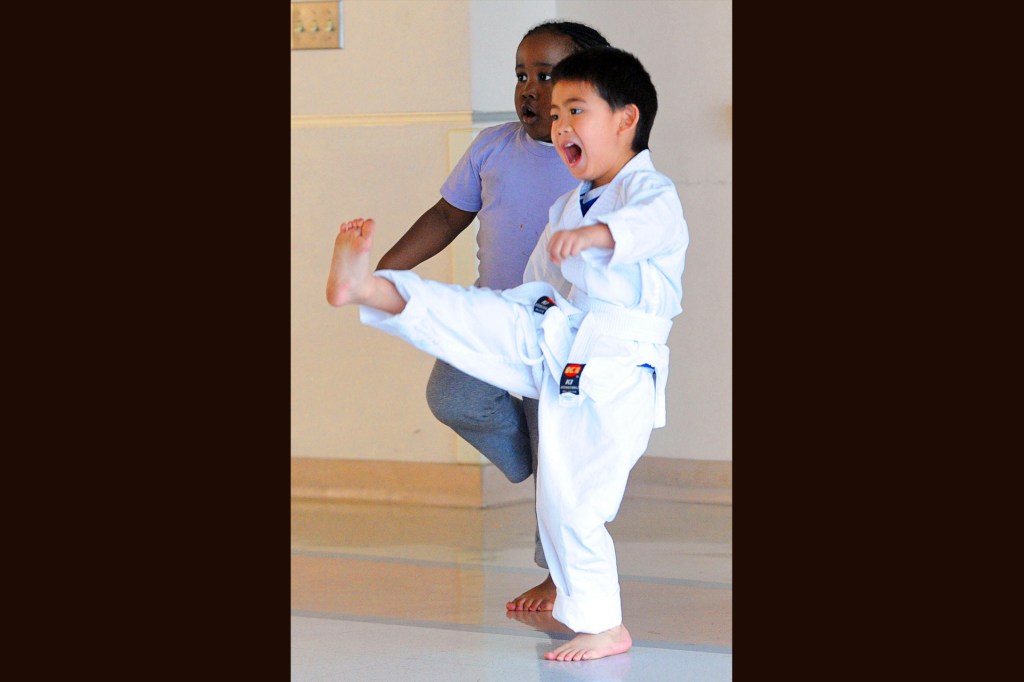 Martial arts are fighting sports. Many started in Asia and were used in battle. Today, martial arts are popular with children. The sports help train the body and the mind. There are different types of martial arts. Learn about four of them.
Karate
(Above) Karate means "empty hand" in Japanese. The body acts as a weapon. Hands and feet are used to strike or block. People wear colored belts. The colors represent different ranks.
Judo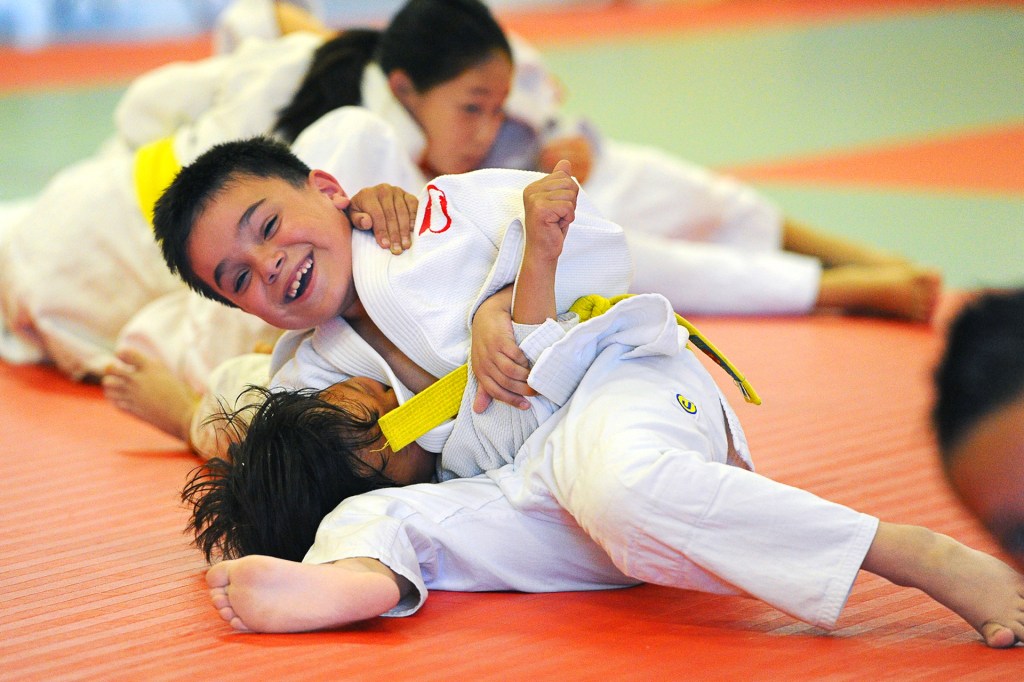 SCOTT VARLEY—DIGITAL FIRST MEDIA/TORRANCE DAILY BREEZE/GETTY IMAGES
In judo, opponents use takedowns. They try to pin each other to the mat. They try different techniques. They use their full body. Like other martial arts, judo is competitive. But it's also fun!
Kendo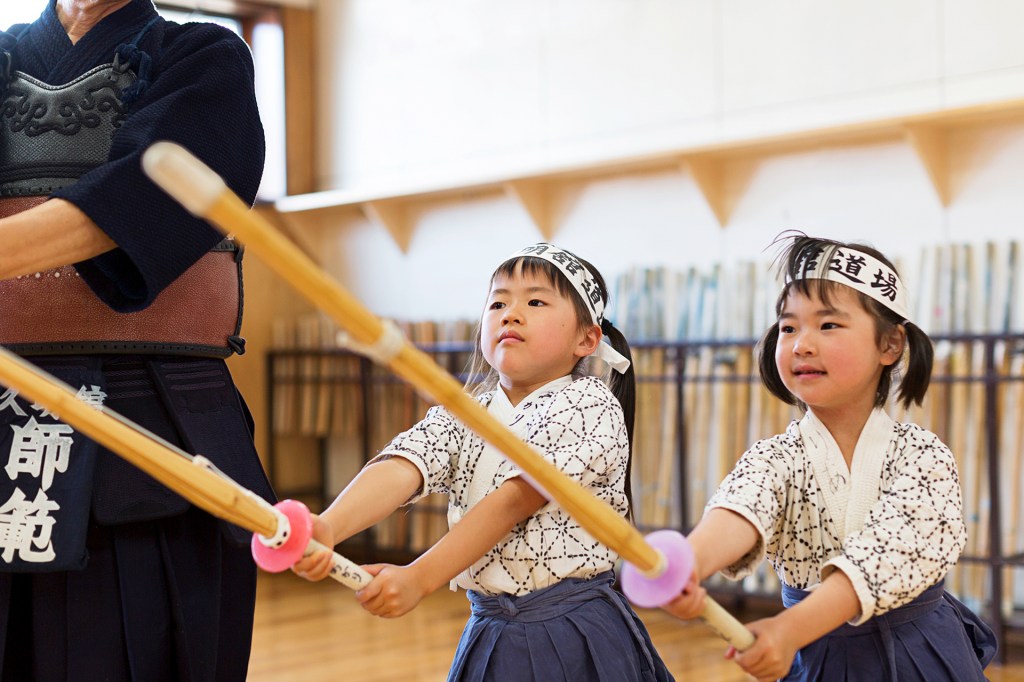 DANIEL BENDJY—GETTY IMAGES
Wooden swords are used in kendo. Points are scored by striking opponents. These girls are practicing their sword skills. When competing, people wear padding.
Muay Thai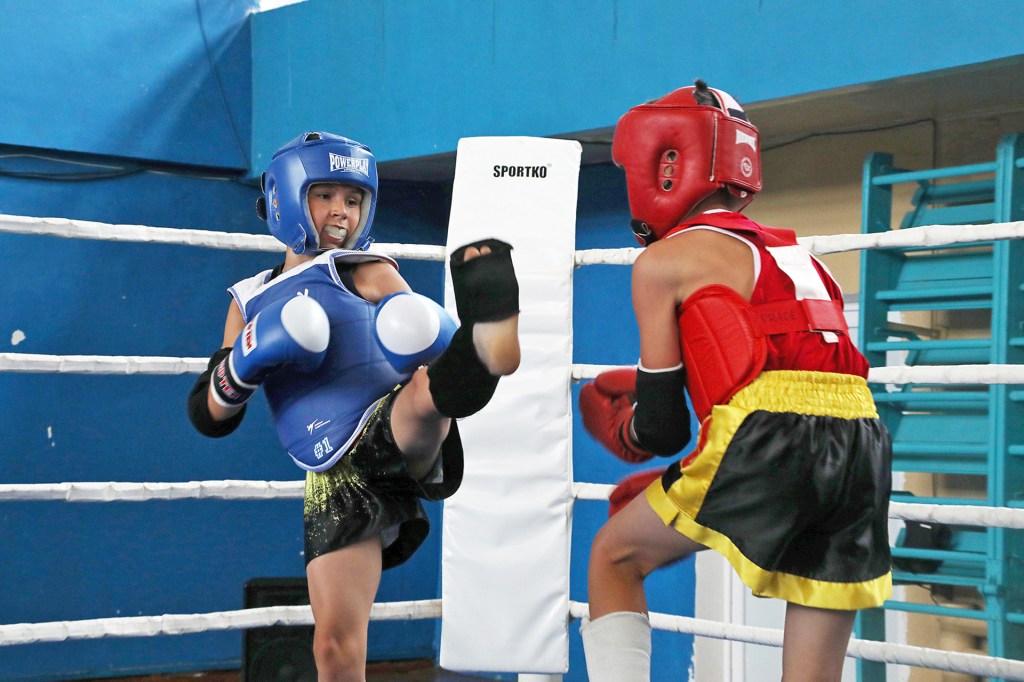 NINA LIASHONOK—UKRINFORM/FUTURE PUBLISHING/GETTY IMAGES
Muay Thai is similar to kickboxing. Athletes use hands, feet, and elbows to strike. They can also grapple, or wrestle. Muay Thai is the national sport of Thailand.