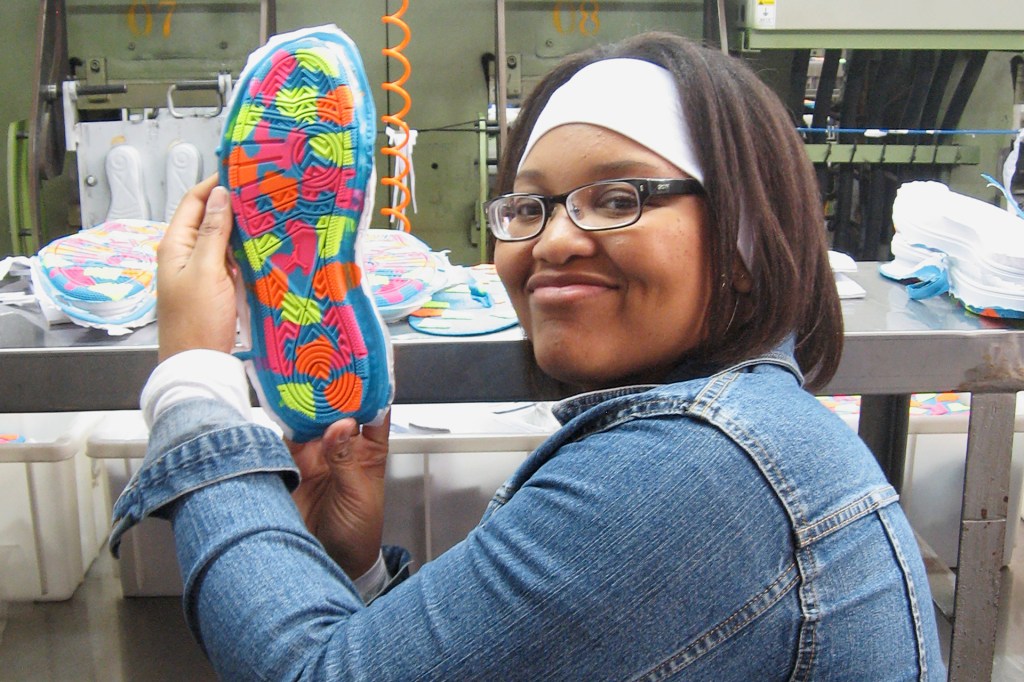 What catches your eye when you're shopping for new shoes? That's what Cheresse Thornhill-Goldson wants to know. She's a sneaker designer. She has designed footwear for athletes and many others. Now she mentors mentor to train or give advice to someone (verb) My coach is a great mentor. students to follow in her footsteps.
Thornhill-Goldson started drawing sneakers in fifth grade. Her interest in drawing led her to a high school for art and design. There, she met a former student. He had gone on to work for Nike. He showed her that designing sneakers could be a career. After college, she got a job at Nike.
It's in the Details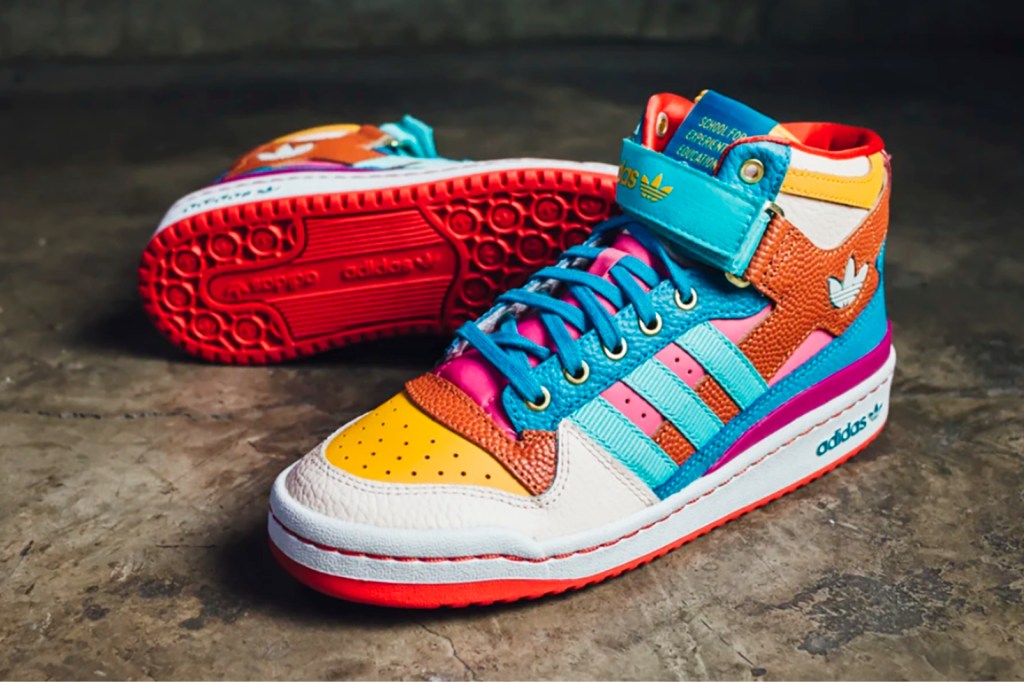 COURTESY ADIDAS
Colors, materials, shapes. A lot goes into designing a sneaker. But Thornhill-Goldson focuses on two things. "How is it going to allow someone to perform at their highest level?" she told TIME for Kids. She also thinks about what she wants someone to feel when wearing the shoe. "If I want someone to feel like Batman . . . maybe my color palette palette a set of colors (noun) The painter picks colors for her palette. is all black," she says.
Meaningful Mentor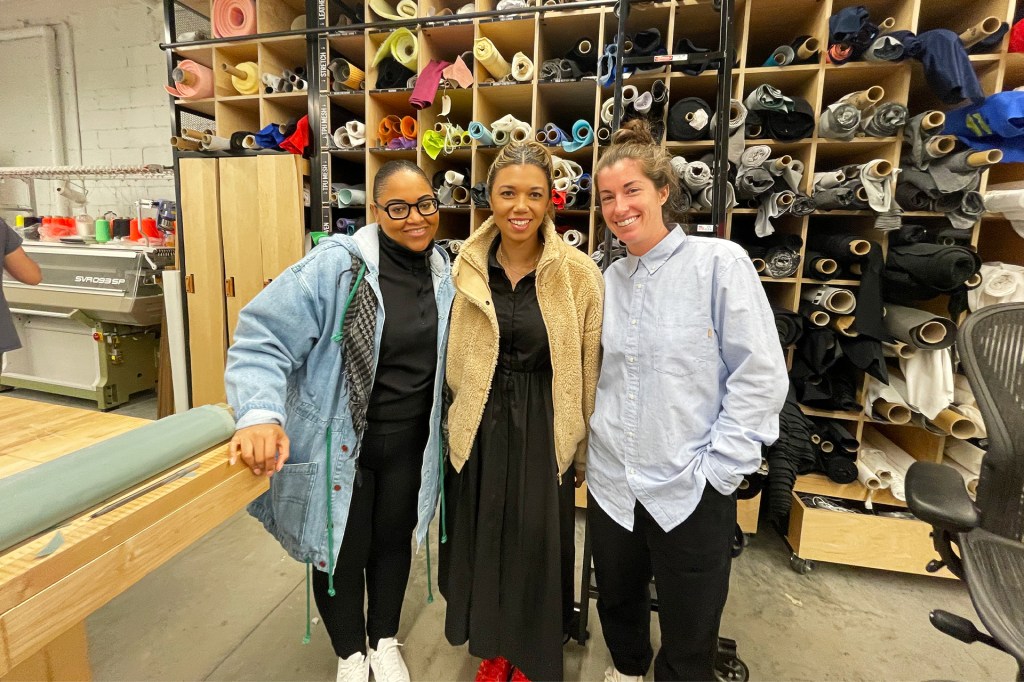 COURTESY VIVIAN SORENSON
Today, Thornhill-Goldson works for Adidas S.E.E.D. It's a program that teaches people about the sneaker design industry. One of its goals is diversity diversity the quality of including people of different races and backgrounds (noun) New York City is a place with great diversity. . S.E.E.D. opens the door to students who might not otherwise have opportunities in design. "I know the power that one person can have to change someone's life," she says. And I want to be that for other people."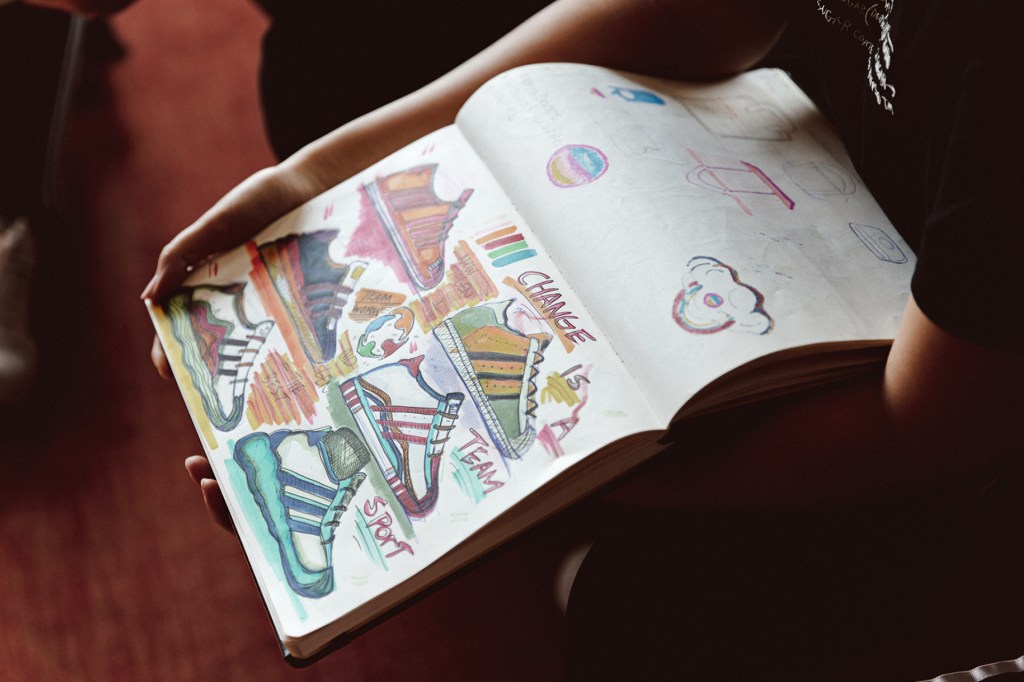 COURTESY LEEOR WILD
Her advice to kids is simple. "Follow the thing that makes you smile."
Travel Time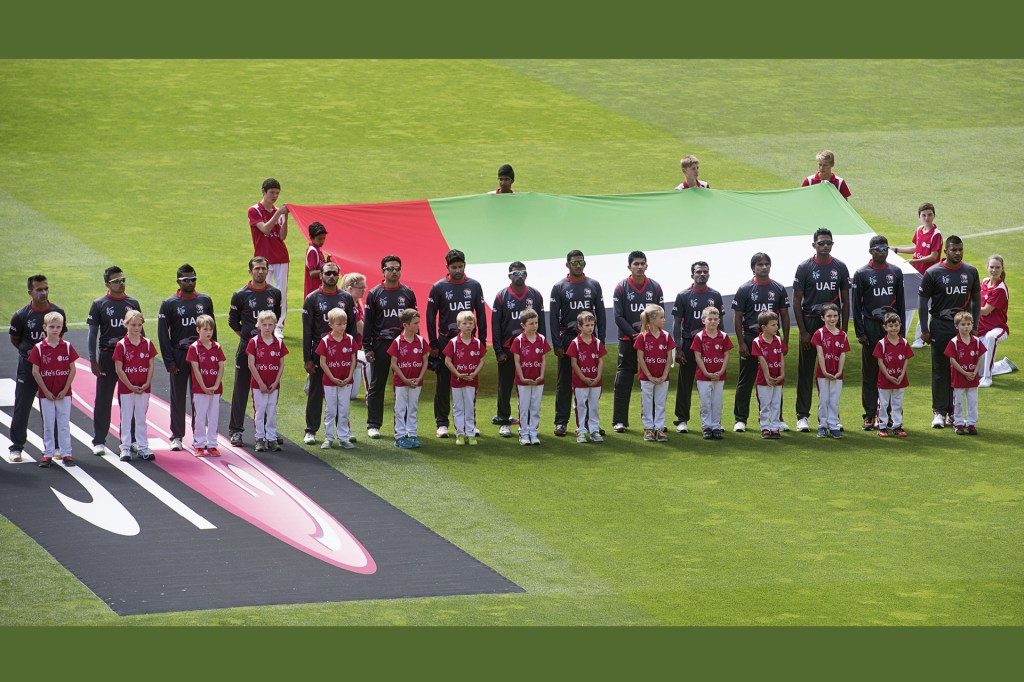 MARTY MELVILLE—AFP/GETTY IMAGES
One of Thornhill-Goldson's favorite things about her job is travel. She has visited many places in the world. She once visited athletes from the United Arab Emirates. The UAE is in the Middle East. She designed a shoe for its cricket team. Cricket is a sport played with a bat and a ball. The team wore her sneakers in the 2015 ICC Cricket World Cup.