New Leaders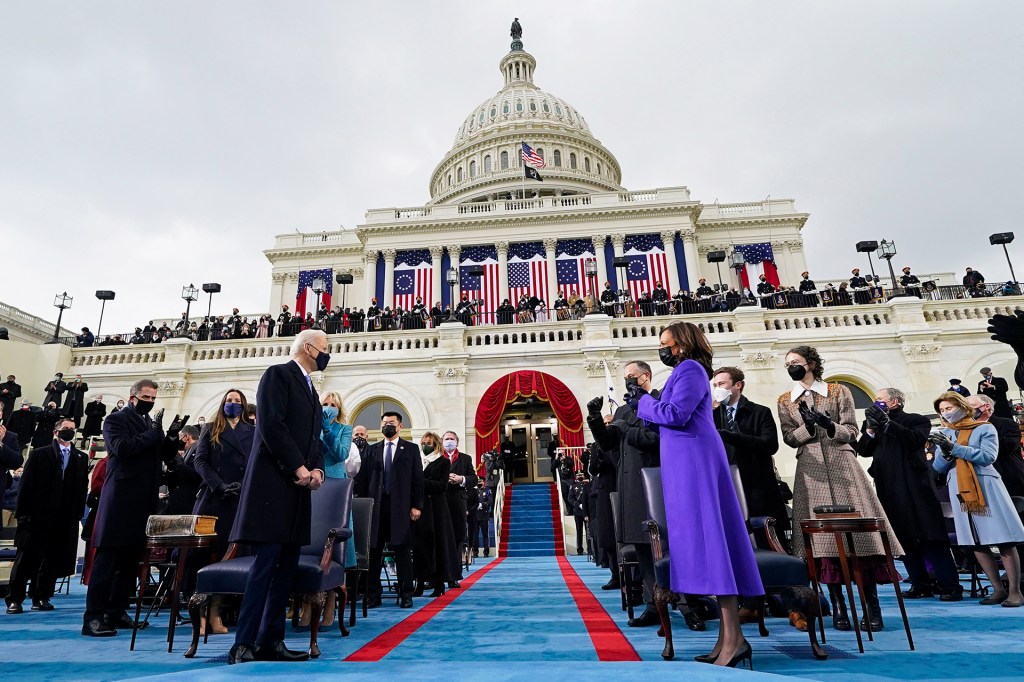 Joe Biden's inauguration
inauguration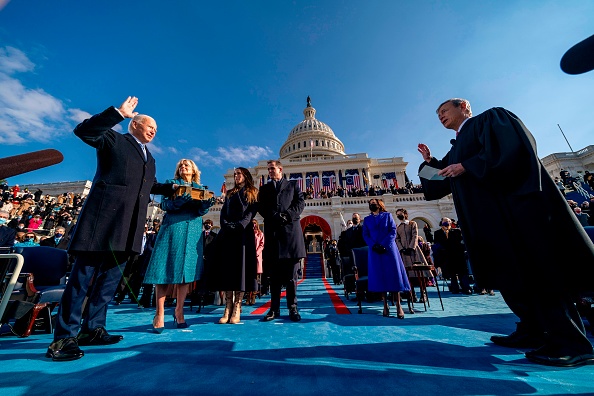 ANDREW HARNIK/POOL/AFP via Getty Images a ceremony to declare the start of something (noun) At his inauguration, in 2021, Joe Biden became the 46th president of the United States. was held on January 20. He was sworn in as the 46th president of the United States. In November, Biden won the presidential election. He beat Donald Trump.
Biden took the oath
oath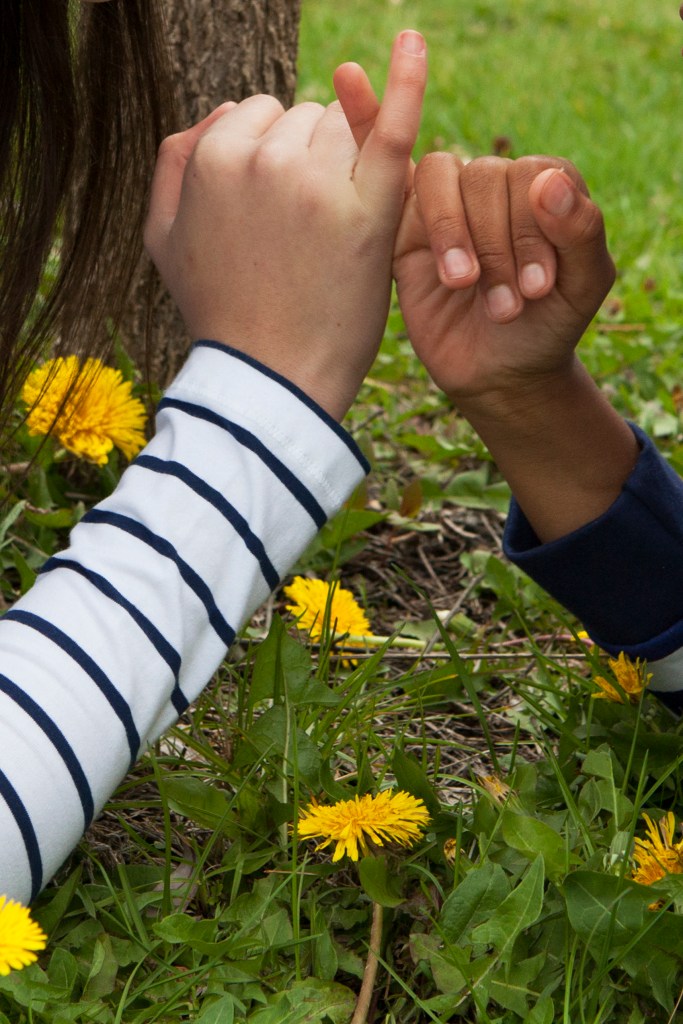 KATHY QUIRK-SYVERTSEN/MOMENT MOBILE a formal promise to tell the truth or do something (noun) She promised to not break her oath to me. of office at the U.S. Capitol. It's in Washington, D.C. Then he gave a speech. He called for unity. "My whole soul is in this: bringing America together, uniting our people, and uniting our nation," he said.
Kamala Harris was sworn in as vice president. She's the first woman to become vice president. She's also the first Black person and the first person of South Asian descent descent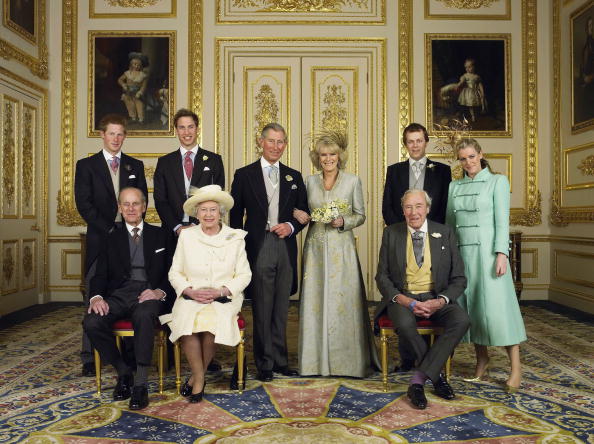 HUGO BURNAND/POOL—GETTY IMAGES a person's ancestry; heritage (noun) I like reading about people of royal descent. to do so.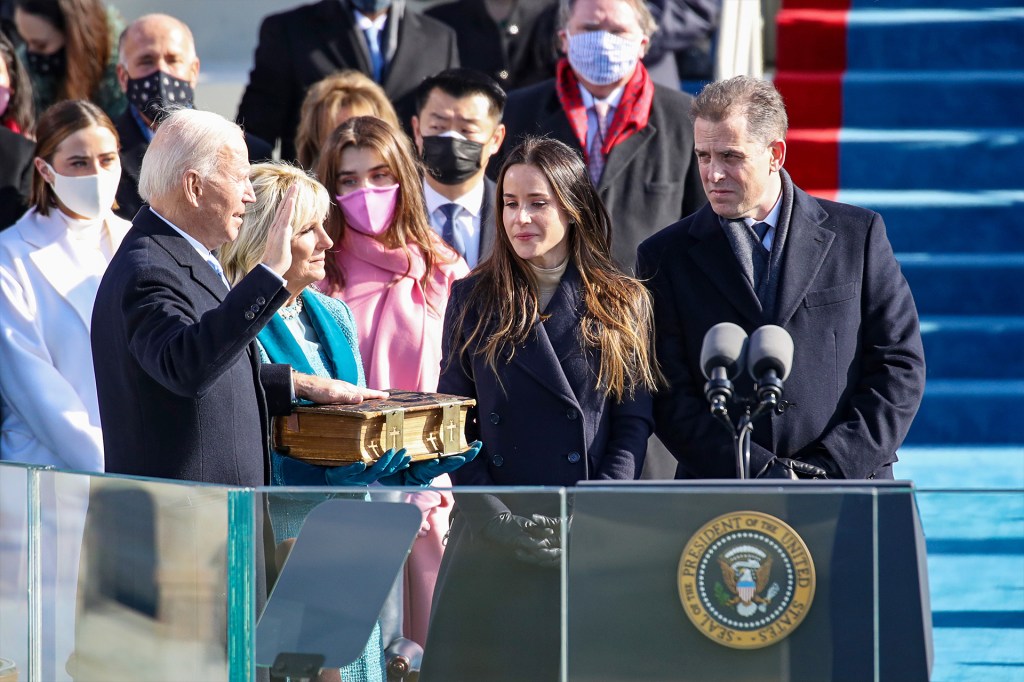 ROB CARR—GETTY IMAGES
Making History
Usually, many people travel to Washington, D.C., for a presidential inauguration. But not this time. Because of the COVID-19 pandemic, crowds were limited. Instead, nearly 200,000 flags were planted on the National Mall. They stood for people who were unable to attend.
Three former presidents were there: Barack Obama, George W. Bush, and Bill Clinton. So was the outgoing vice president, Mike Pence. President Trump did not go to the inauguration. He was the first outgoing president to skip the event in 152 years. Andrew Johnson skipped the inauguration in 1869.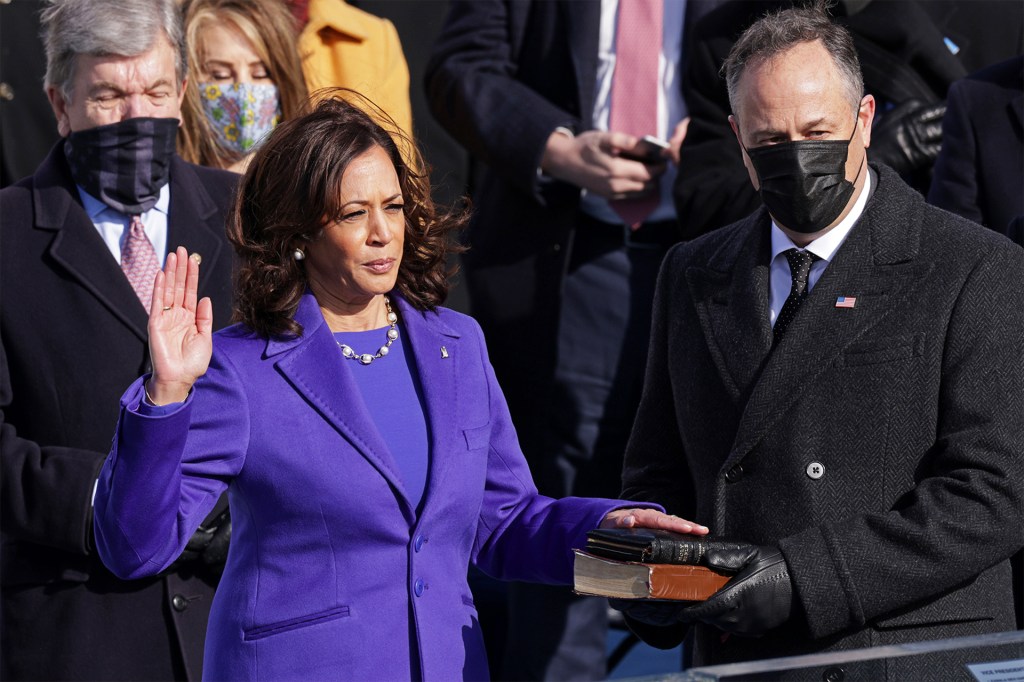 ALEX WONG—GETTY IMAGES
Festivities
festivities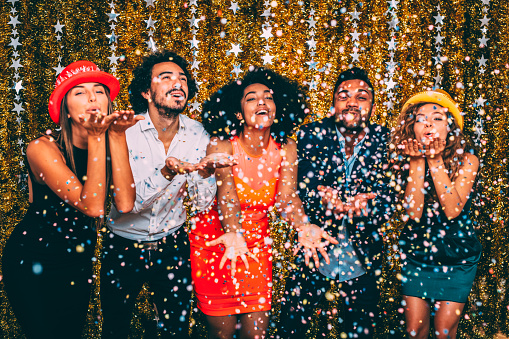 TODOR TSVETKOV—GETTY IMAGES enjoyable activities on a holiday or other special occasion (noun) We enjoyed the New Year's Eve festivities. continued into the night. Harris gave a speech from the Lincoln Memorial. She echoed Biden's message. She called on Americans to "believe in ourselves, believe in our country, believe in what we can do together." Later, a fireworks display lit up the sky.