Recycled Instruments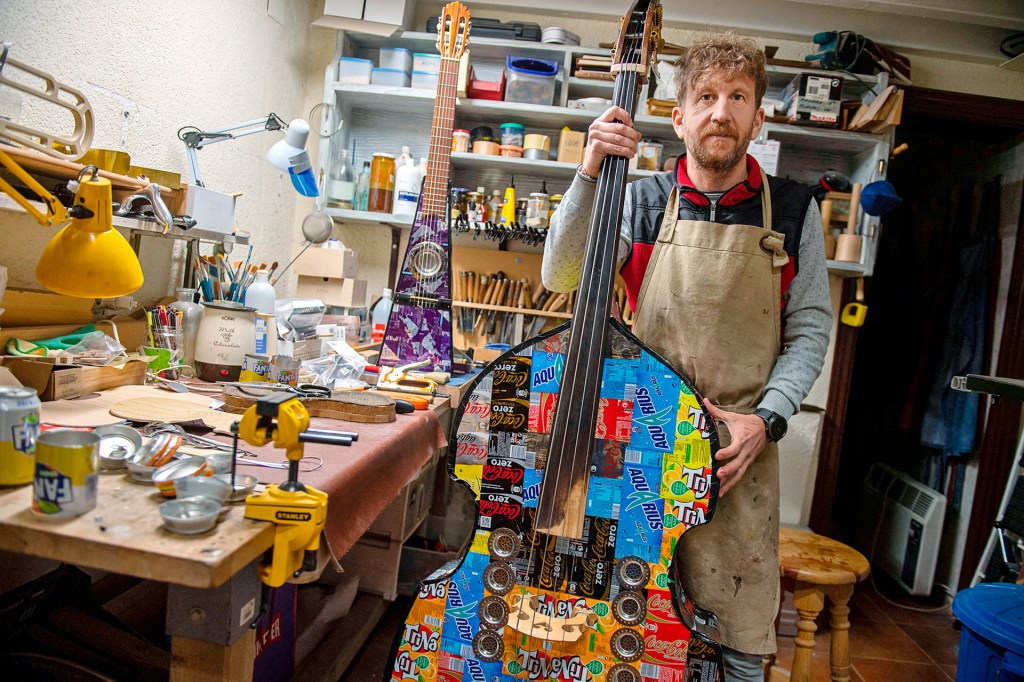 Music of Recycling is an orchestra in Spain. It's made up of about 25 young people. They play instruments made from recycled materials, such as soda cans and plastic barrels. The orchestra has two goals. One is to give new life to things people throw away. The other is to help kids who might not have other opportunities to learn music.
Meet Fernando Solar (above). He's the orchestra's luthier. That's a person who makes stringed instruments, such as guitars and violins. Solar is holding a double bass. Can you tell what he made it from?
Check out this bass guitar. The body is made out of an old skateboard. Look at the instrument's neck. That's the long, narrow part. Does it look new or recycled? How can you tell? The guitar is played by Victor Gil. He leads the Music of Recycling orchestra.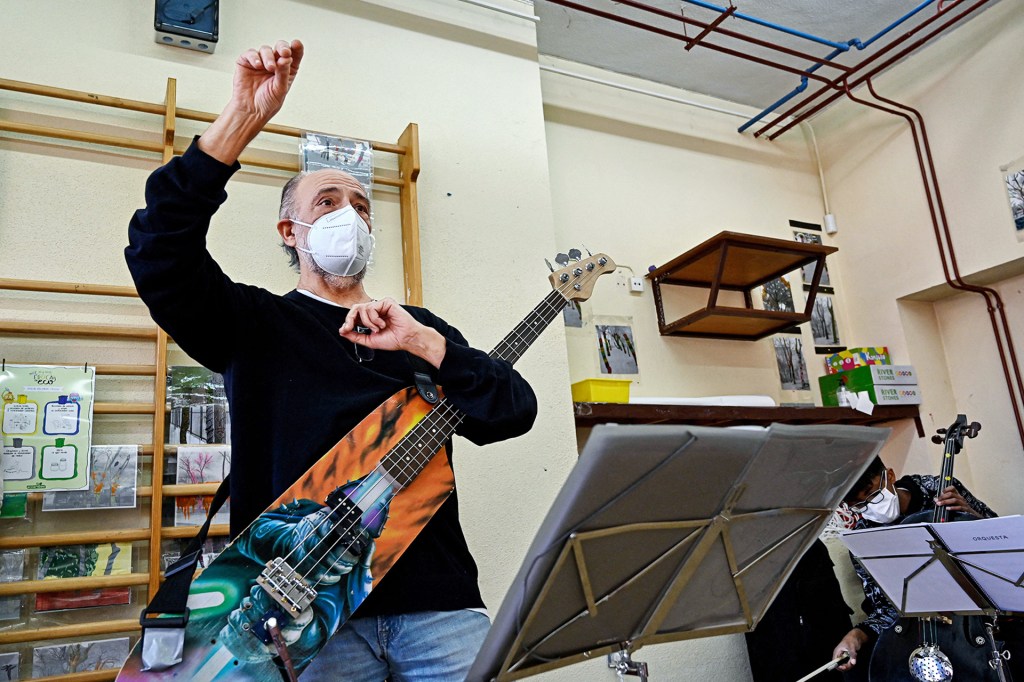 OSCAR DEL POZO—AFP/GETTY IMAGES
These violin players are rehearsing. Have you ever seen a violin like the one on the left? The strings seem to be held in place by a fork. The musician on the right is playing a regular violin. Do you think the two instruments sound the same? Which would you like to play?
OSCAR DEL POZO—AFP/GETTY IMAGES