A Taste of Tradition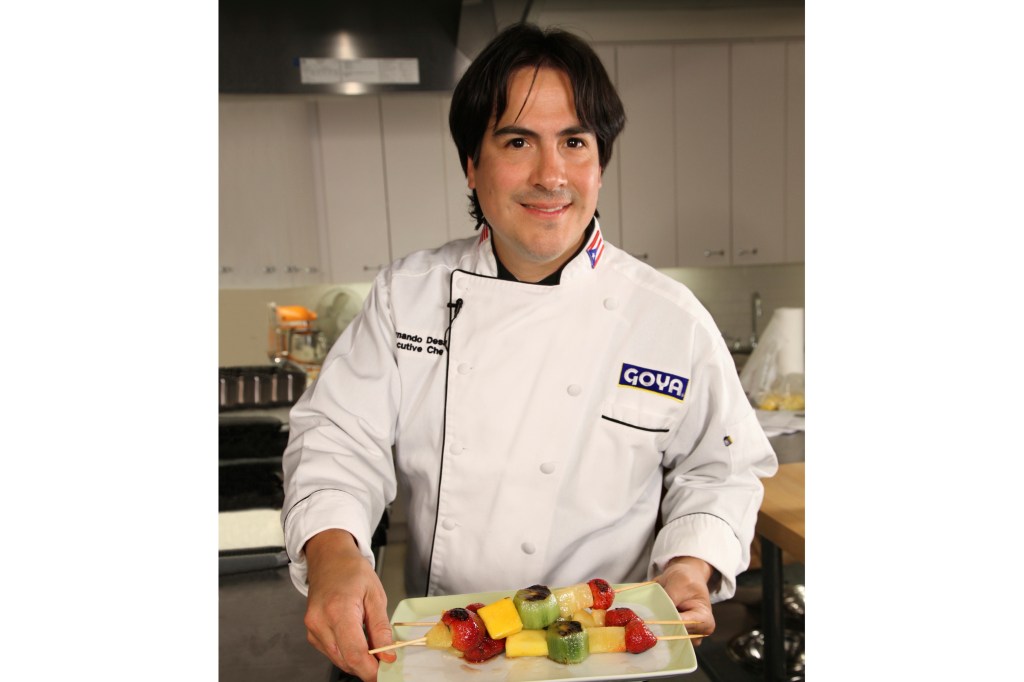 Americans celebrate Hispanic Heritage Month from September 15 to October 15. Celebrations include parades, dances, and food. Here is a taste of delicious dishes from five Spanish-speaking countries.
Cuba: Picadillo (peek-ah-dee-yoh)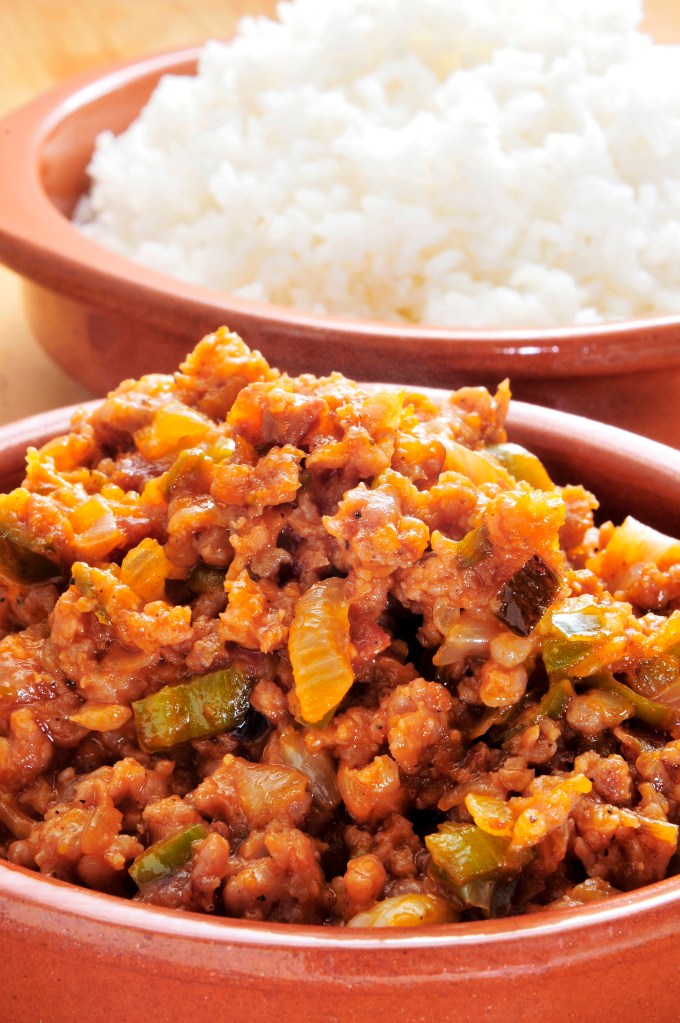 JUAN MOYANO—ALAMY
Cuba is the largest island in the Caribbean. Rice is an important food there. It is eaten at many meals. In this dish, rice is mixed with beef, peppers, onions, tomatoes, raisins, and olives. Sometimes, a fried egg tops the dish.
Peru: Ceviche (seh-vee-chay)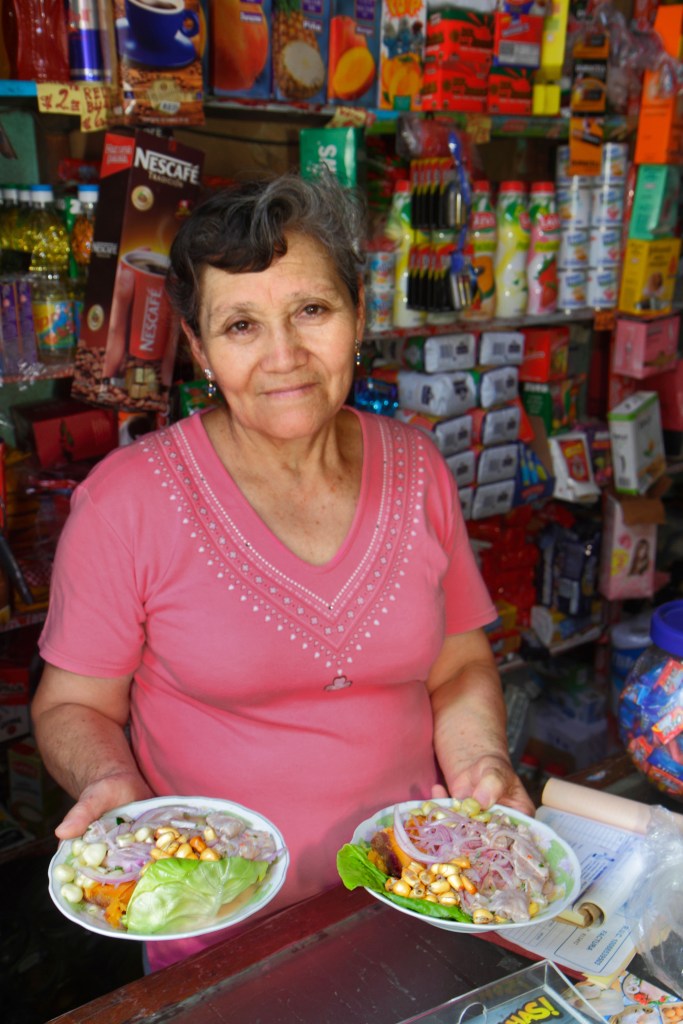 JEFF GREENBERG—ALAMY
Peru is in South America. Ceviche is Peru's national dish. It is made with raw fish and lime or lemon juice. It often includes oil, onions, peppers, and seasonings.
Spain: Paella (pie-ay-yuh)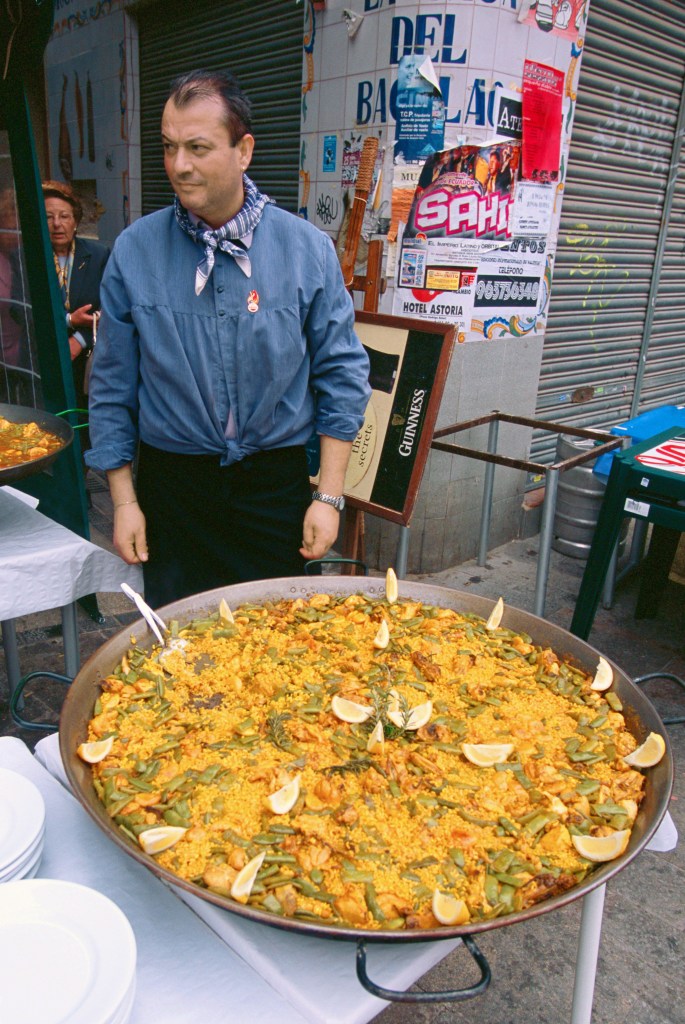 BJORN SVENSSON—ALAMY
Spain is in Europe. The country's most famous dish is paella. It is made with rice. Chicken, pork, and seafood are sometimes added.
Costa Rica: Gallo Pinto (guy-yoh peen-toh)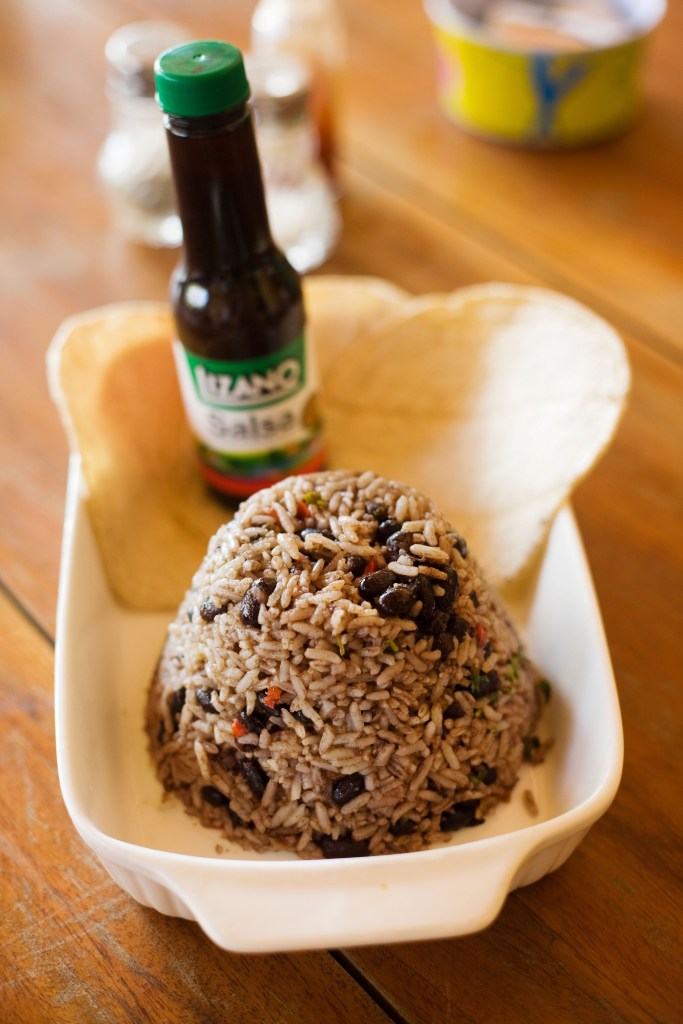 THORNTON COHEN—ALAMY
Costa Rica is in Central America. Gallo pinto is a common dish. It mixes black beans with rice. It is often served at breakfast with fried eggs. At lunch and dinner, it may come with salad and meat.
Colombia: Arepa (ah-ray-pa)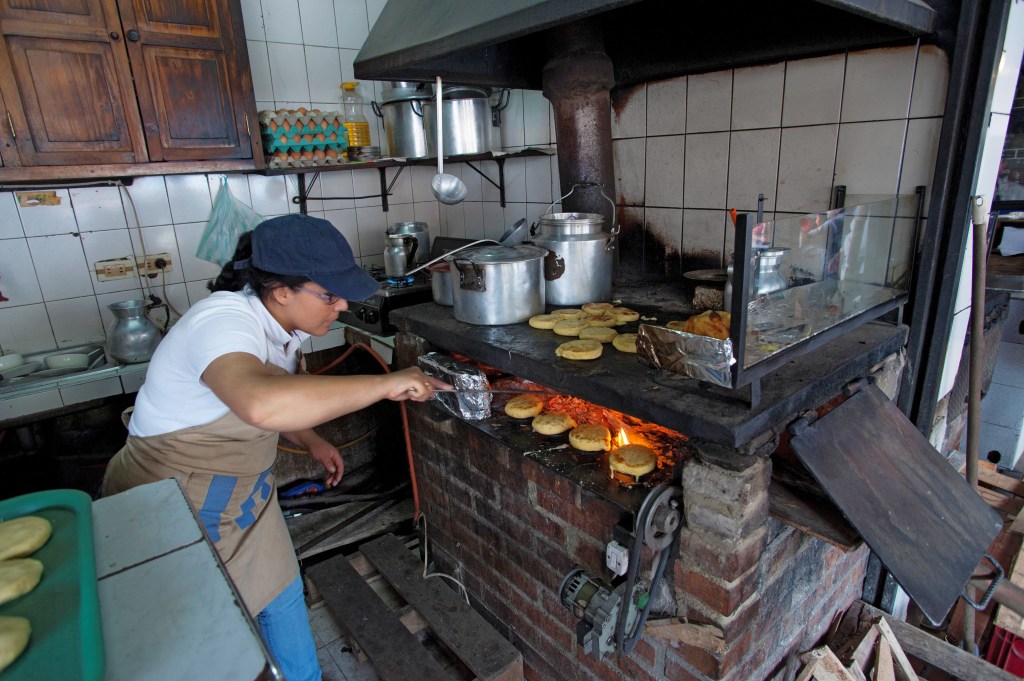 WOLFGANG KAEHLER—ALAMY
Colombia is in South America. Arepas, or corn cakes, are a traditional food. There are many different kinds of arepas. They can be filled with meat, cheese, or eggs. For breakfast, people often eat them with butter or cream cheese.