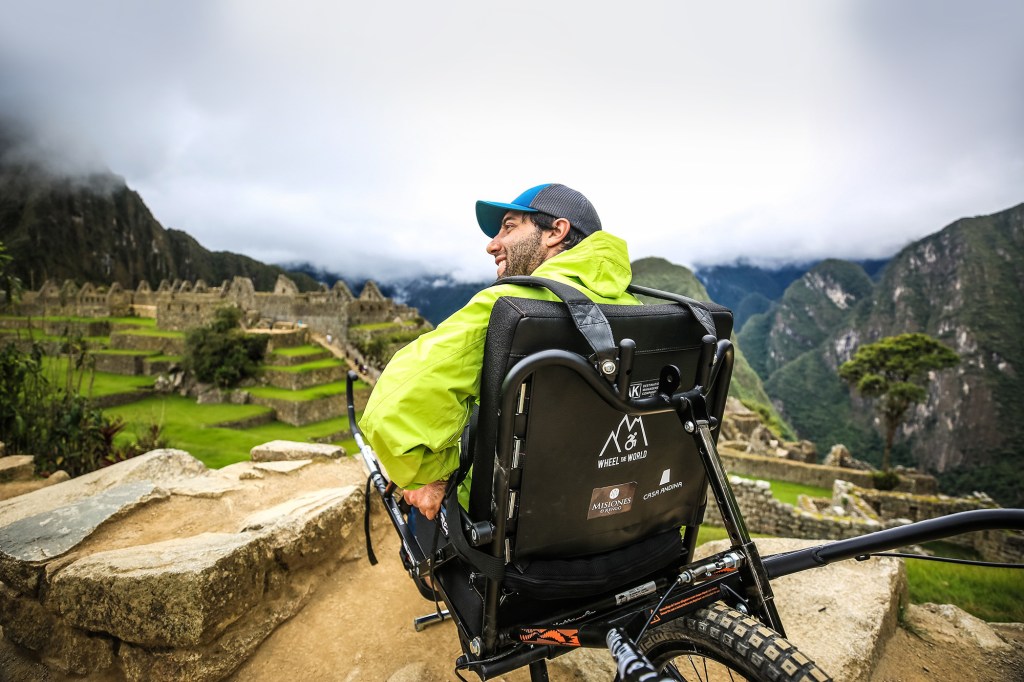 Cada año, millones de personas caminan hacia Machu Picchu. Es un lugar antiguo en las montañas de Perú. El viaje es difícil. Hasta hace poco, era casi imposible para una persona con una discapacidad física.
Wheel the World ha cambiado esto. La compañía hace tours para sillas de ruedas en Machu Picchu y otros lugares alrededor del mundo. Fue fundada por Camilo Navarro y Álvaro Silberstein. Silberstein usa una silla de ruedas. Los amigos deseaban tener aventuras juntos. Es así como empezó Wheel the World.
"Nuestro sueño es ayudar a personas con discapacidades a viajar a todos los diferentes tipos de lugares del mundo", dijo Navarro a TIME for Kids. Sus tours usan una silla de ruedas especial. Se empuja como una carretilla. "Es una silla de ruedas súper liviana", dice Navarro. "Es bastante fuerte. Te deja ir a cualquier rincón, en todo tipo de terreno".
Wheel the World quiere dar a las personas con discapacidades las mismas oportunidades que para el resto. "La carencia de accesibilidad nos afecta a todos", dice Navarro. "Es importante construir un mundo más justo e incluyente".