Learning to Love Ugly Veggies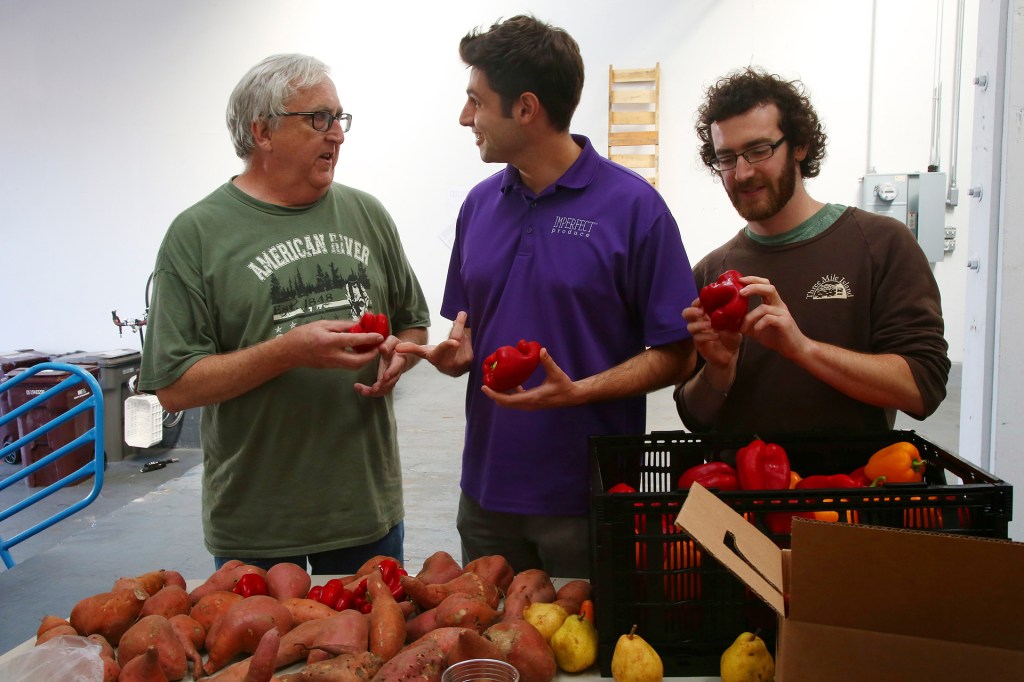 Tons of fruits and vegetables go into the trash each year. People are working to stop that from happening.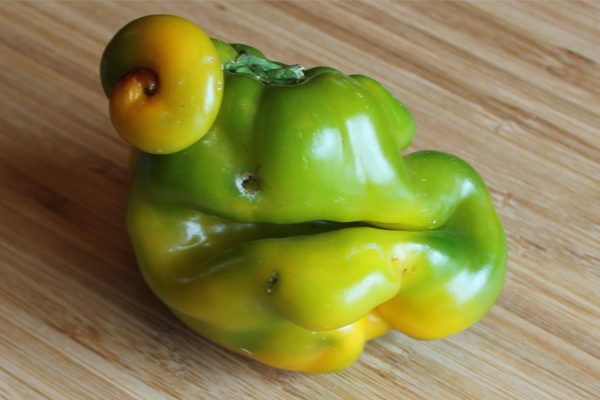 UGLYFRUITSANDVEG.ORG
Go to the store. Take a look at the fruits and vegetables sold there. Most are perfectly shaped. But not all produce
produce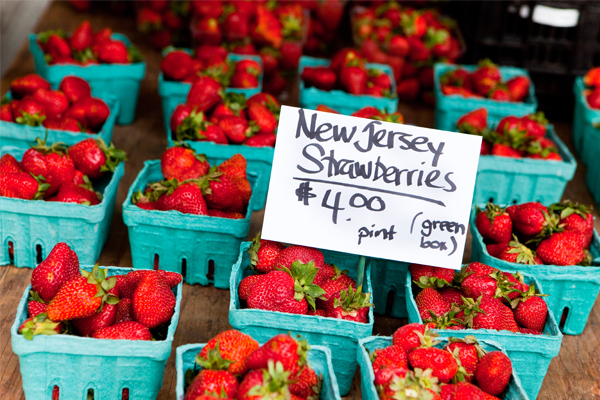 HUW JONES— GETTY IMAGES (pro-duce): fresh fruits and vegetables ( ) Strawberries were on sale at the produce market. looks like that. Sometimes, vegetables grow crooked. Fruit is the wrong color. Those imperfect foods are not sold. Instead, they are thrown away. But some people want stores to sell "ugly" fruits and vegetables. They say it is a way to cut down on food waste. They think shoppers will buy and eat those foods.
WWW.UGLYFRUITSANDVEG.ORG
"No one is perfect, so why should we expect fruits and vegetables to be perfect?" Jordan Figueiredo told TFK. "Ugly produce may be different-looking, but it is perfectly fresh and tasty," he says.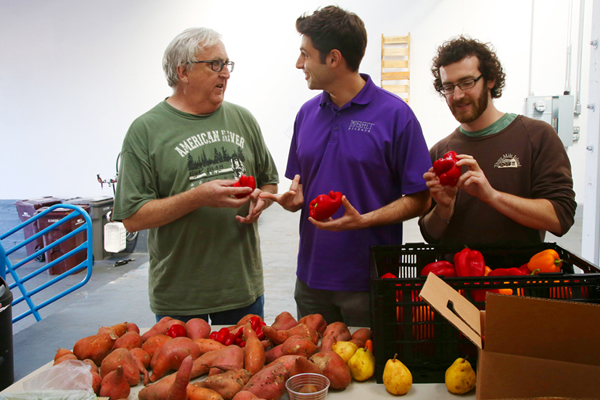 JIM WILSON—THE NEW YORK TIMES/REDUX
Stores Get Onboard
The food store Giant Eagle has started selling imperfect fruits and vegetables. It calls the foods "produce with personality." Whole Foods Market also says it will offer ugly produce. It plans to sell the items at lower prices.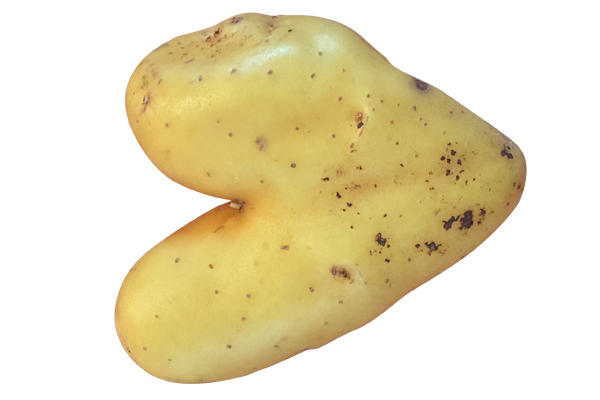 COURTESY IMPERFECT PRODUCE
To get people interested, Figueiredo posts funny photos of ugly produce online. People like what they see. He hopes this will convince more stores to carry these items. "We are throwing so much good food away," he says. "People understand how important this is.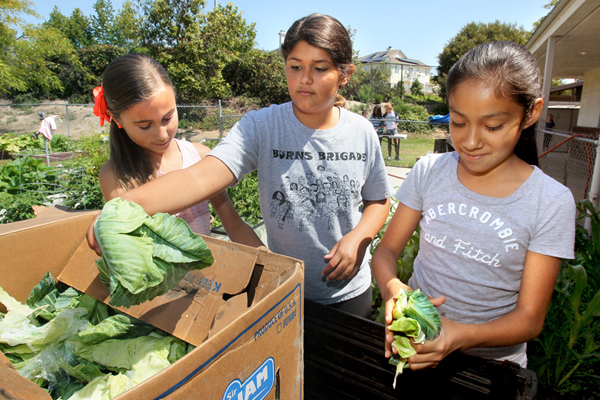 CHARLIE NEUMAN—U-T SAN DIEGO/ZUMA WIRE
Talk About It!
Many communities have laws that say people must recycle
recycle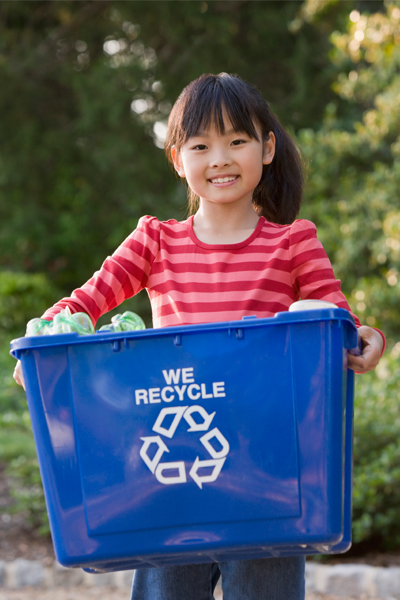 ARIEL SKELLEY—GETTY IMAGES to use again; to make a used item into something new ( ) Anna's school recycles cans and bottles. paper and plastics. Now some places have passed laws that say food waste must be recycled too. The process of turning food waste into soil is called composting.
Many foods can be composted. Some people want composting laws. They say the laws cut down on trash. Other people dislike the laws. They say composting is expensive and can be hard for people to do. What do you think? Should composting be the law?
Think!
What questions do you have about composting?
In or Out?
Look at the chart. It shows what can be composted and what can't be. Use it to answer the questions.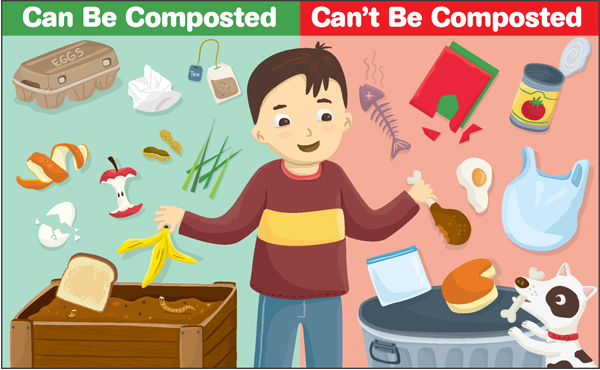 ILLUSTRATION AND BORDER BY JANNIE HO FOR TIME FOR KIDS
1. Can bread be composted?
2. Can plastic bags be composted?
3. You eat a banana. Can the peel be composted
4. Your family uses a carton of eggs. Can the paper carton be composted?
5. You open a can of soup. Can the metal can be composted?