All-Star Face-Off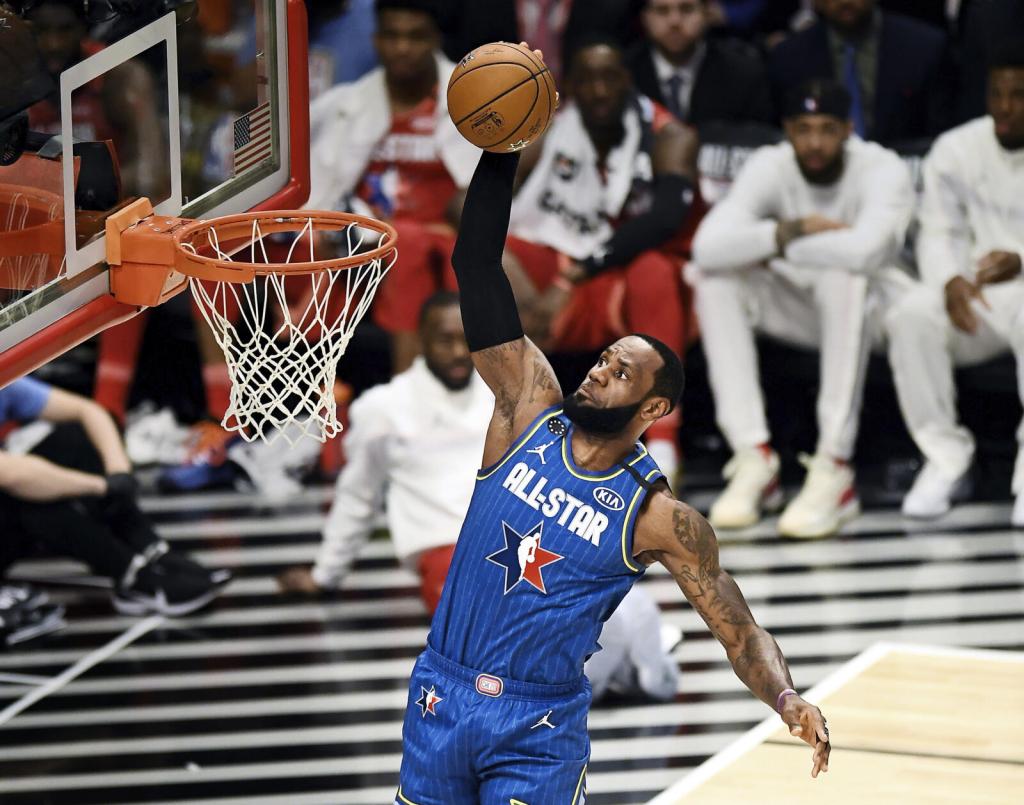 Basketball's biggest stars came together in Chicago, Illinois, on February 16 for the NBA All-Star Game. The competition has been played every year since 1951. Teams are made up of the NBA's top players. This year, Team LeBron played Team Giannis. The first team was captained by LeBron James, of the Los Angeles Lakers, and the other was led by Giannis Antetokounmpo, of the Milwaukee Bucks.
The game served as a tribute to Lakers legend Kobe Bryant. Bryant and his daughter Gianna were among those killed in a helicopter crash in January. "His presence was felt," James said.
Players on Team Giannis wore the number 24, which was Bryant's jersey number. Team LeBron players wore a 2. That was the number Gianna wore for her youth basketball team.
There were new scoring rules. At the end of the third quarter, 24 points were added to the number of points scored by the leading team, to honor Bryant. This created a target score of 157. The first team to reach 157 would win. This made for an intense fourth quarter. Many fans said it was the most entertaining All-Star game they'd ever seen. Team LeBron won 157 to 155.
Stop and Think! How is the NBA All-Star Game different from a regular NBA game? In sports news, the result is usually reported at the start of the article. Why does this article end with it?