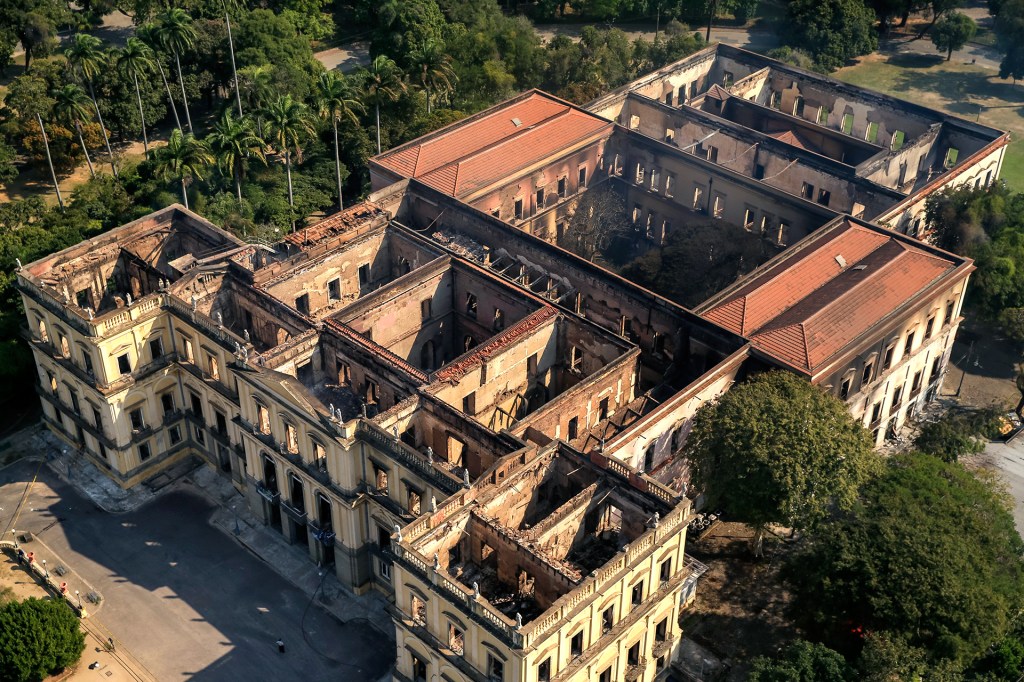 The National Museum of Brazil, in Rio de Janeiro, was gutted by a fire on September 2. Some 90% of its 20 million artifacts may have been destroyed.
The 200-year-old building held the largest collection of historical and scientific relics in Latin America. Among them were a five-ton meteorite and the oldest human skull found in the western hemisphere. "Two hundred years of work, investigation, and knowledge have been lost," said Brazilian president Michel Temer.
The cause of the fire is unknown. But in the days after the blaze, protesters gathered at the museum gates. They believe the Brazilian government is to blame. After years of budget cuts, the building had fallen into disrepair. Protesters say the museum was a fire hazard.