Can You Spell Victory?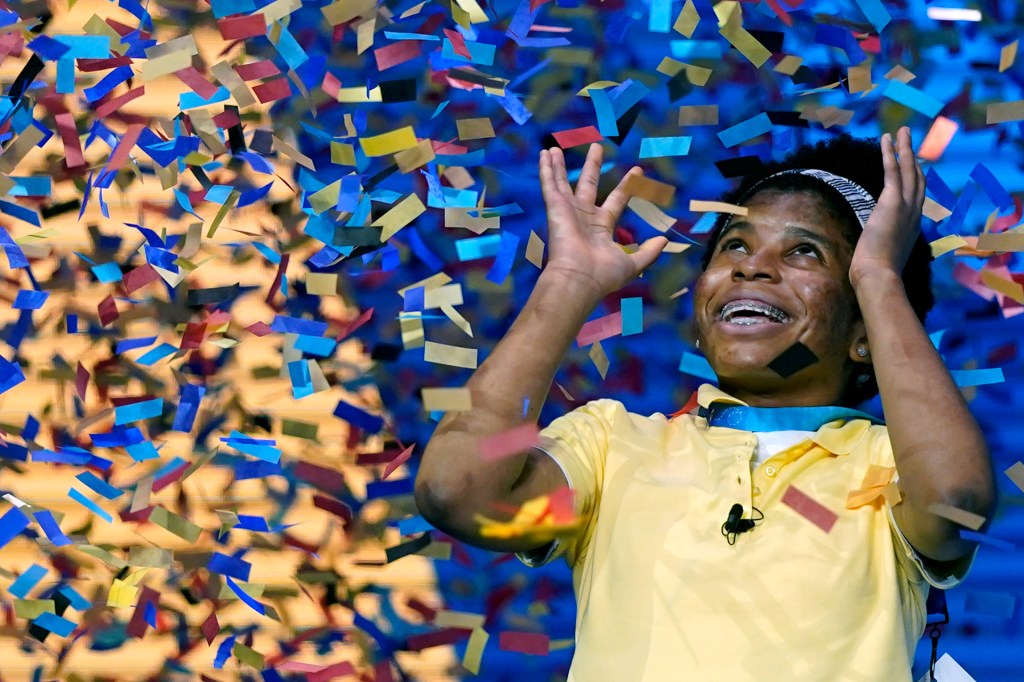 Fourteen-year-old Zaila Avant-garde of Harvey, Louisiana, has won the 2021 Scripps National Spelling Bee. She's the first Black American to win the event, which has been running annually since 1925.
Zaila's winning word: Murraya. That's a type of tropical tree commonly referred to as orange jasmine. Zaila's victory came in the competition's 18th round. Upon being declared the winner, she jumped up down, did a few spins, and pumped her fists in the air as confetti rained down on the stage.
"It felt, like, really good to become a winner," Zaila told Good Morning America on Friday. "To finally have it, like the best possible outcome, was really good."
Zaila outspelled 10 other contestants in the bee finals, which took place near Orlando, Florida. For her effort, she received a trophy and $50,000 in cash and prizes.
In addition to being a star speller, Zaila is a basketball player with three Guinness World Records for dribbling. She began competing in spelling contests two years ago.