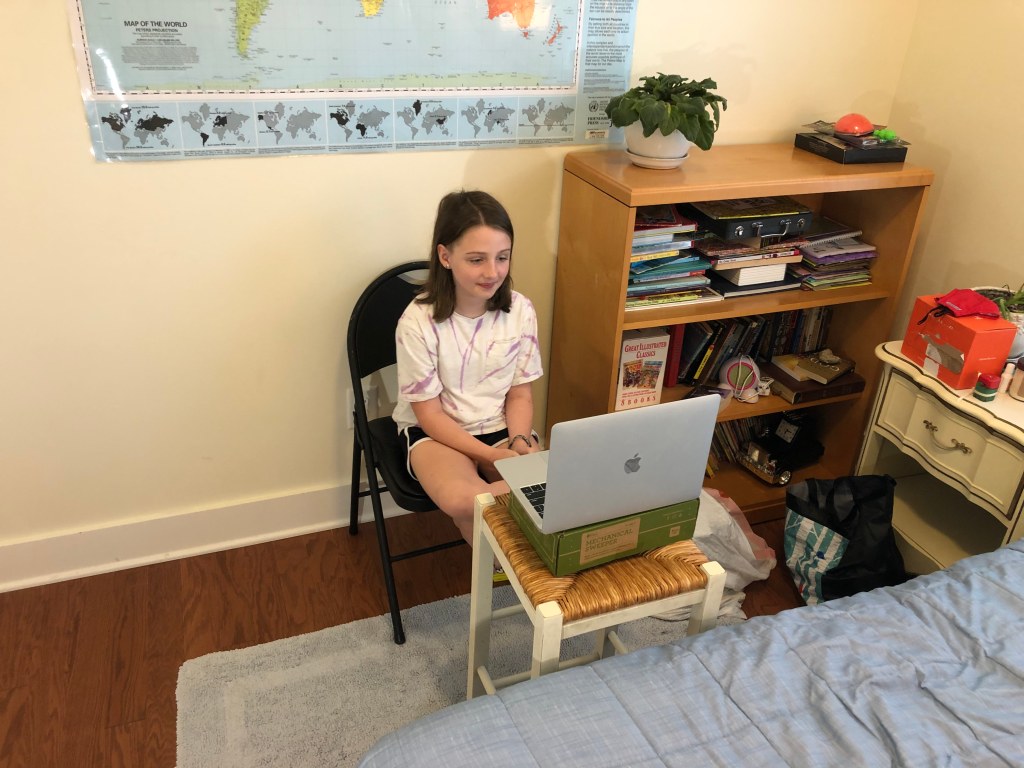 In March, as schools were closing to slow the spread of COVID-19, a new website was launched called Eldera. Eldera was designed to help people make connections even while practicing social distancing. It pairs kids with adults 60 and over for tutoring and conversation. "We're building what we call a virtual village," Dana Griffin, one of Eldera's founders, told TIME for Kids. "Each and every connection brings so much joy to the kids and to the elders." To learn more about Eldera, TFK Kid Reporter Nora Wilson-Hartgrove registered for the service and did a session. She writes about her experience below.
As of May 4, 72% of students around the world were out of school because of COVID-19. That means many of us are dealing with remote learning, and that we probably have some extra time on our hands.
Eldera is a new service offering help during this difficult time. The website matches kids with elders. These volunteers are 60 years old and over. Once a kid and an elder have been paired, Eldera brings them together over Zoom. It gives them a chance to connect.
Kids can choose to be tutored in math or reading, to have the elder tell them stories, or just to have a conversation. With my dad's help, I signed up so I could learn firsthand about Eldera and write about it for TIME for Kids.
The first step is to ask a parent to register with their name and email address. Then Eldera asks your parent some questions about what you're interested in and when you're available. Before long, your parent gets an email telling her or him about the elder you've been matched with. All the elders are vetted by Eldera to make sure the process is safe. Then the Eldera team schedules your first session and sends a link to a virtual meeting room.
When I met my elder partner, Jackie, we had a great time. She told me two stories, and we had a nice conversation. We talked about how stories can seem silly and distracting. But they can also remind us of how people have made it through hard times in the past.
I would recommend Eldera to kids and adults who love to interact with people and need something to look forward to right now. It's a fun way to interact with new people. After six weeks at home, Eldera was like a quarantine escape for me!