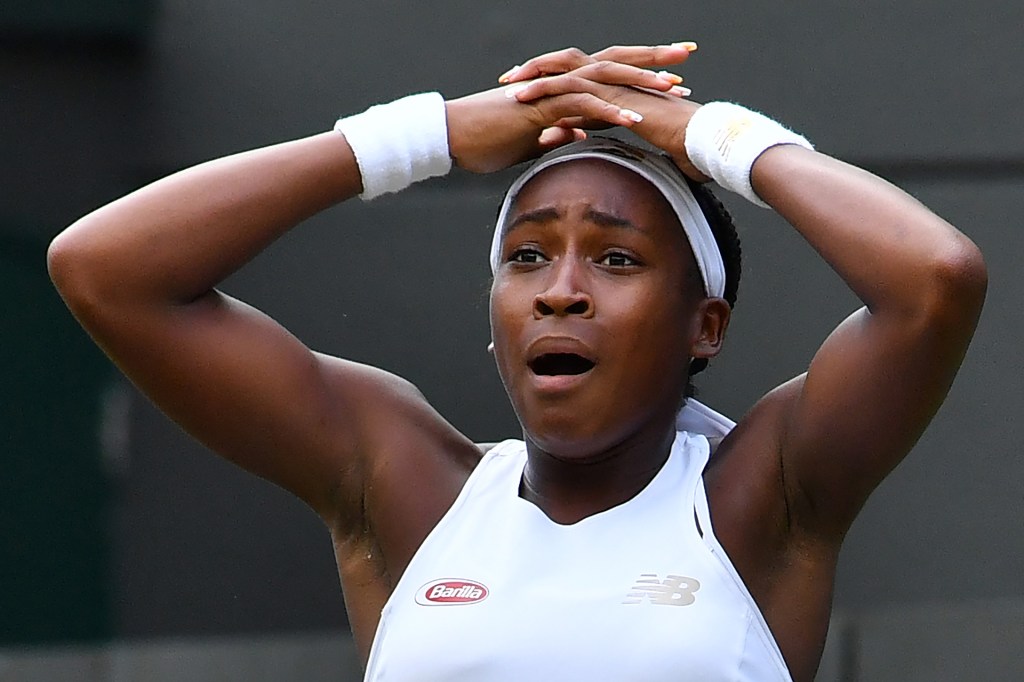 Fifteen-year-old Cori "Coco" Gauff beat tennis icon Venus Williams yesterday at the Wimbledon tennis tournament, in London, England.
Cori won 6–4, 6–4 on the first day of the competition. It was the first time she'd played at Wimbledon, the most prestigious tennis tournament in the world. She's the youngest player to win a women's singles match at Wimbledon since 1991.
"My goal was to play my best. My dream was to win. That's what happened," Cori said after the match.
Cori lives in Delray Beach, Florida. She has been coached by her father since she was 7.
Growing up, Cori idolized Venus Williams and her younger sister, Serena Williams. The Williams sisters had both won multiple Wimbledon championships before Cori was even born.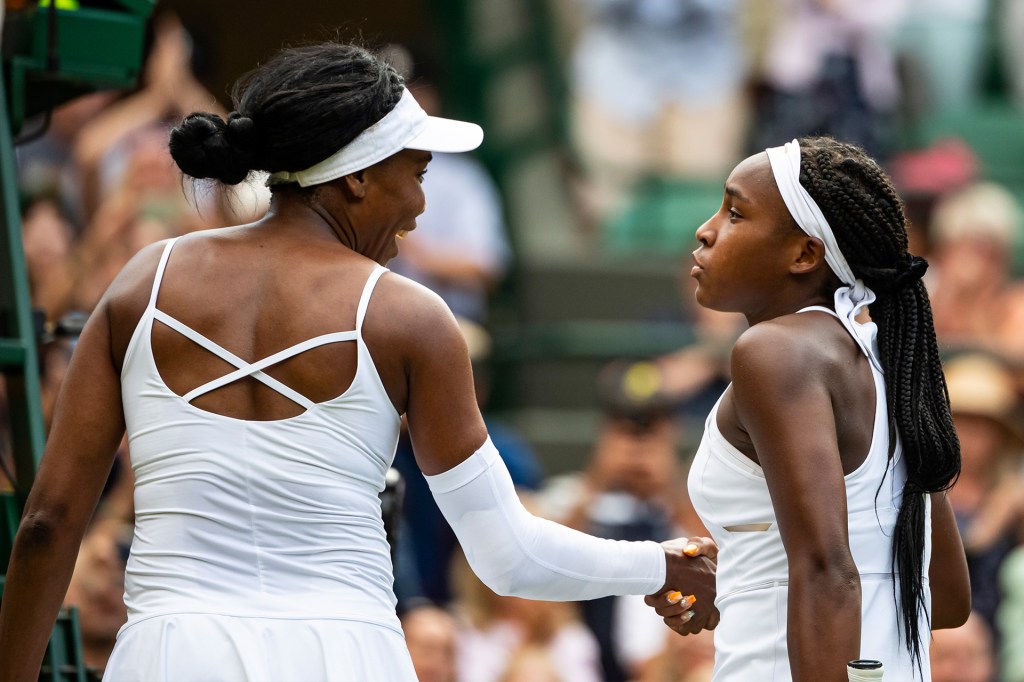 TPN/GETTY IMAGES
"The Williams family, in general, made me realize that it was possible," Cori's father, Corey Gauff, told the New York Times. "There wasn't a lot of color in the sport. Particularly in our country, African-American girls weren't playing tennis."
Venus Williams is considered one of the world's greatest tennis players. She's a five-time Wimbledon champion. She's 39 years old. But like Cori, she started playing tennis at a young age. She began competing professionally at 14. And she played Wimbledon for the first time at 17. Her match against Cori was the first time Williams has lost in the first round at Wimbledon since 1997.
Cori moves on to play Magdaléna Rybáriková on July 3.