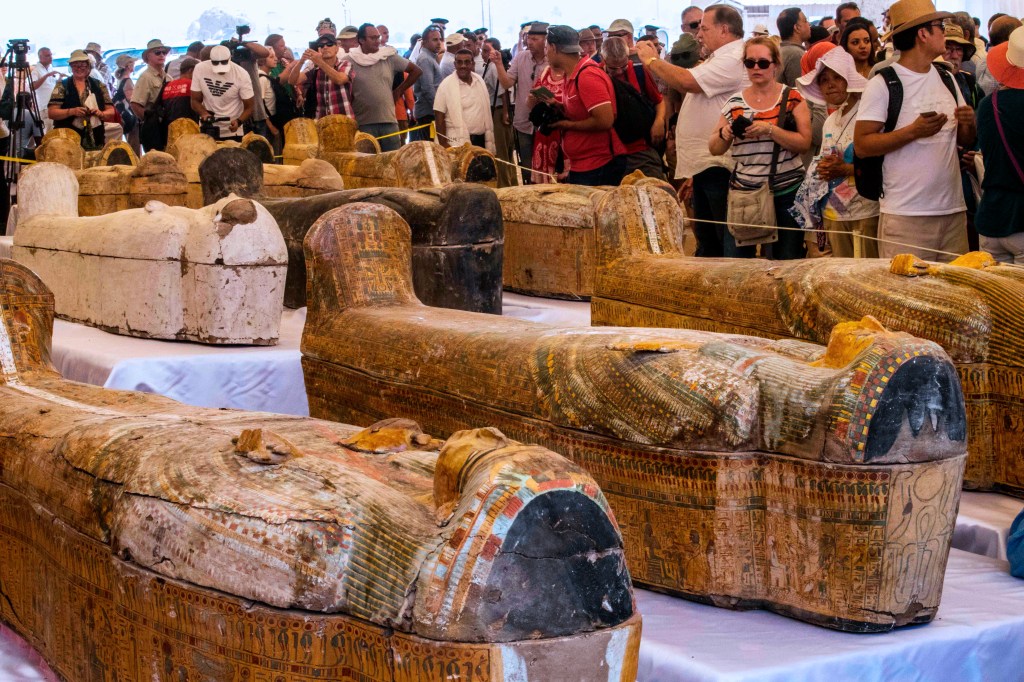 Archaeologists in Egypt have uncovered 30 ancient coffins containing well-preserved mummies. This is the largest discovery of its kind since the 19th century. Details of the find were announced on October 19.
The wooden coffins are estimated to be 3,000 years old. They're decorated with hieroglyphs. Experts believe that many of the mummies buried in these coffins were priests in ancient Egypt.
The Egyptian archaeologists found the coffins in Luxor, once the ancient town of Thebes. "I'm very happy we found this discovery with Egyptian hands," Mostafa Waziri, the secretary-general for Egypt's Supreme Council of Antiquities, told NBC News. The coffins will be displayed at a museum in Egypt in 2020.