Election Time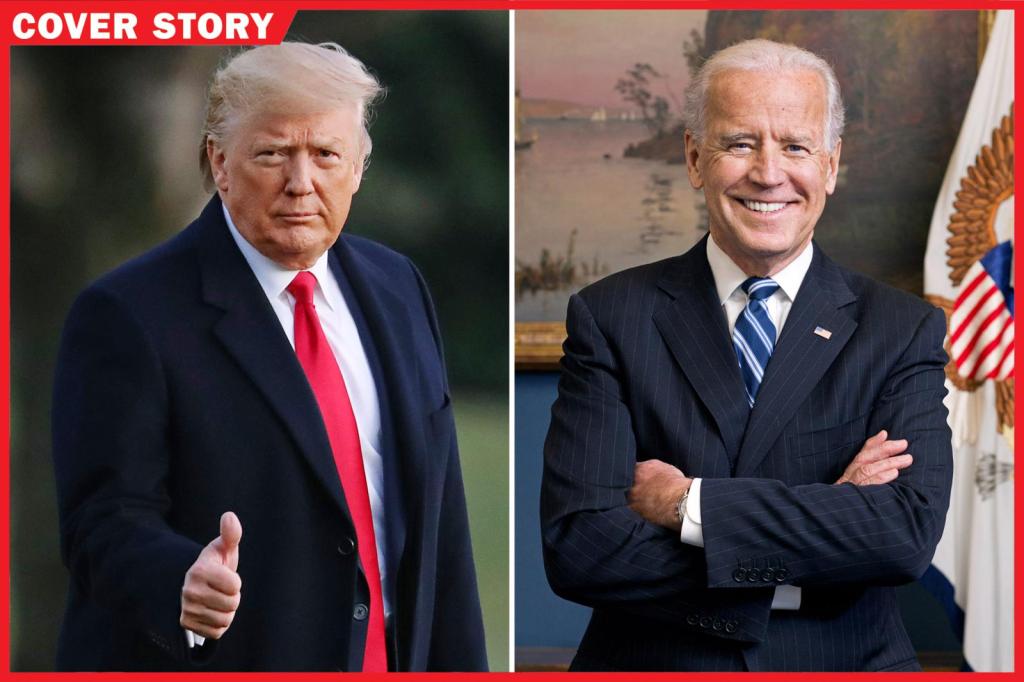 President Donald Trump and former vice president Joe Biden faced off in a heated debate on September 29. They went head-to-head on issues such as the economy and the coronavirus pandemic. Each made a case for why voters should pick him in the 2020 presidential election.
Trump stood by his administration's record and predicted he would win. "I think we're going to do well," he said, "because people are really happy with the job we've done."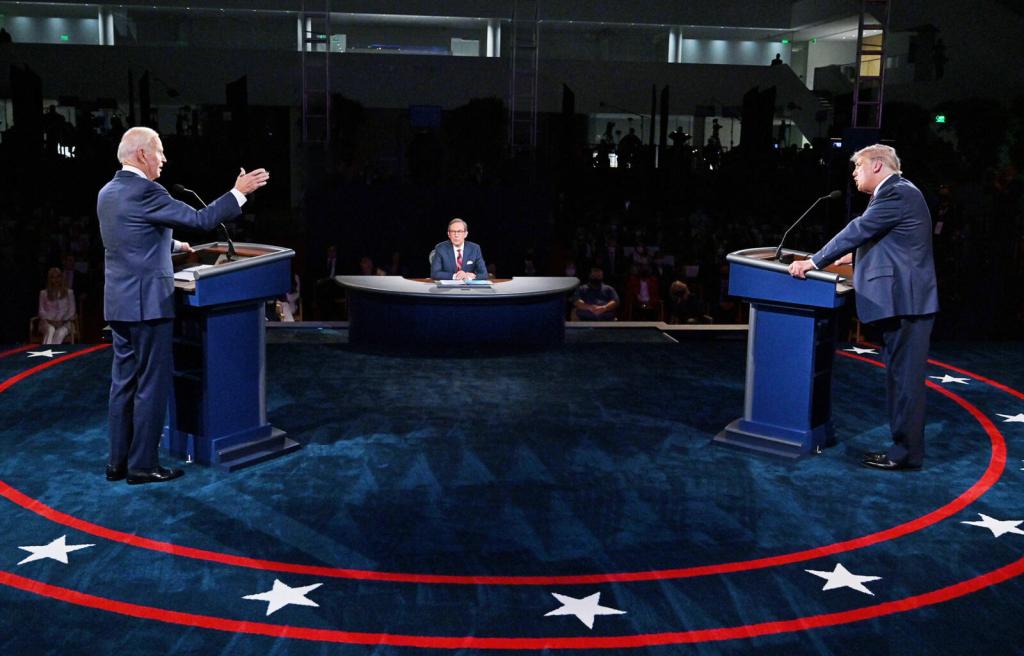 OLIVIER DOULIERY—GETTY IMAGES/POOL
Biden said Americans want change. "Show up and vote," he said. "You have it in your control to determine what this country is going to look like [for] the next four years."
Days later, Trump announced he'd tested positive for COVID-19. The news caused concern among Americans and has affected the race. At press time, he'd been released from the hospital but was still being treated. With Election Day just weeks away and early voting already begun, this is an election season like no other.
Meet the Candidates
According to the U.S. Constitution, a president can serve two four-year terms. Trump and his vice president, Mike Pence, took office in 2017. They are the Republican Party's nominees.
If reelected, Trump has said that one of the things he'll do is rebuild the U.S. economy, which has suffered because of the pandemic. "We built the greatest economy in the history of the world, and we are doing it again," he said at a rally in Swanton, Ohio, on September 21.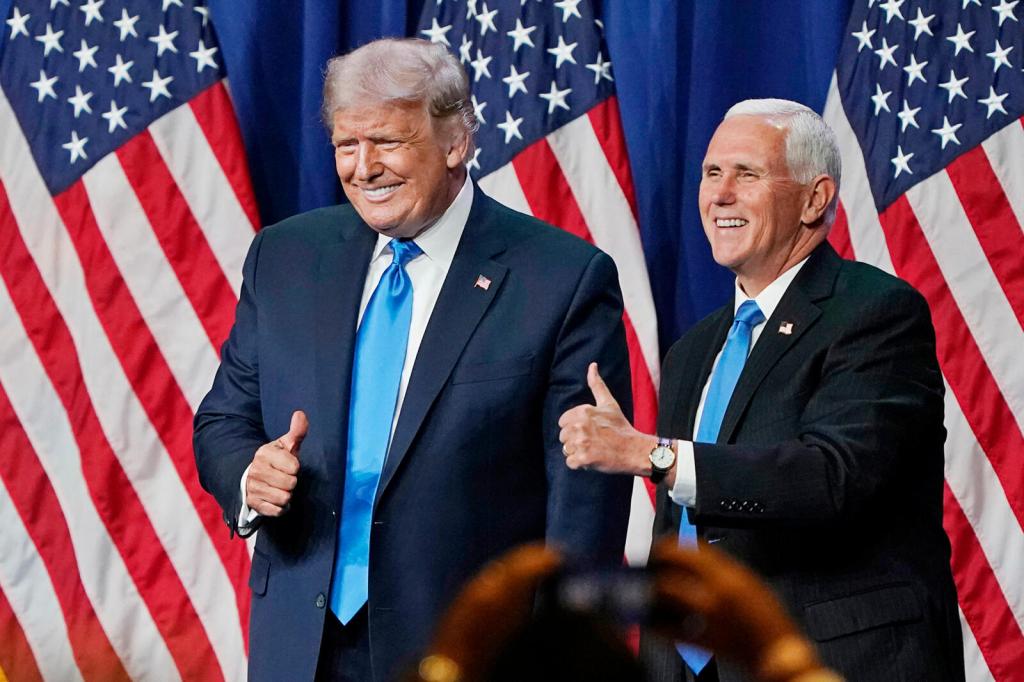 CHRIS CARLSON—GETTY IMAGES/POOL
Before he became president, Trump constructed buildings and hotels, and hosted a popular reality TV show. Pence was the governor of Indiana. He also served in the U.S. House of Representatives for 12 years.
Biden is the Democratic Party's nominee. He served as President Barack Obama's vice president from 2009 to 2017. Before becoming vice president, Biden was a U.S. senator representing the state of Delaware. He served in the Senate for 36 years.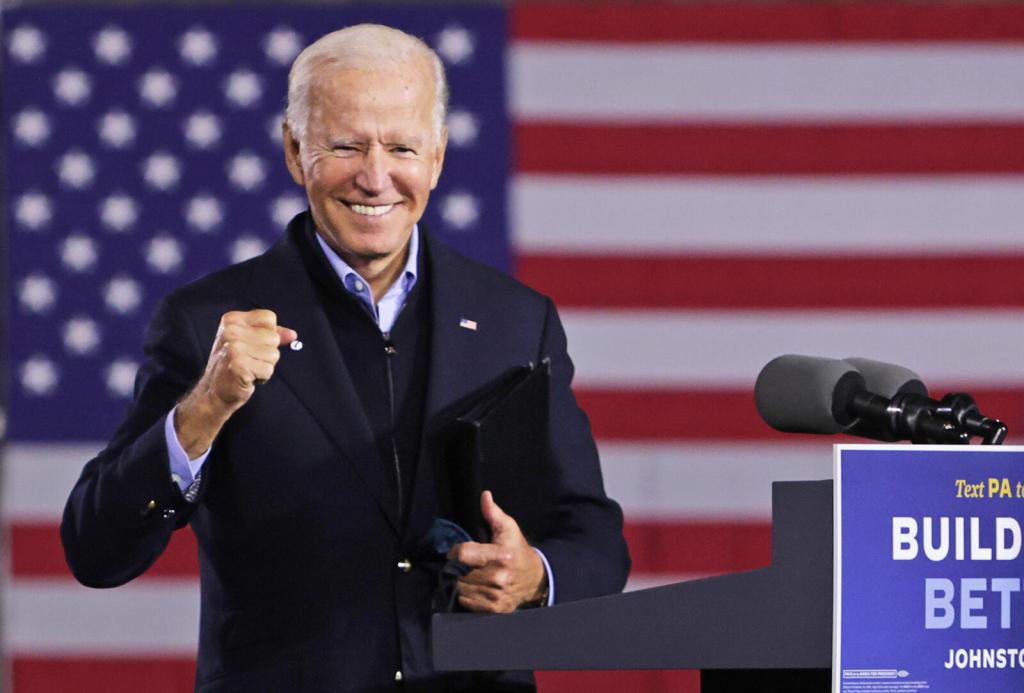 ALEX WONG—GETTY IMAGES
Among other things, Biden has promised to work to get the coronavirus pandemic under control. "You can't fix the economy until you fix the COVID crisis," he said during the September 29 presidential debate.
Kamala Harris, Biden's running mate, is a U.S. senator from California. If elected, she'd become the country's first female vice president. Harris is the first Black woman and the first person of Asian descent to appear on a major party's presidential ticket
ticket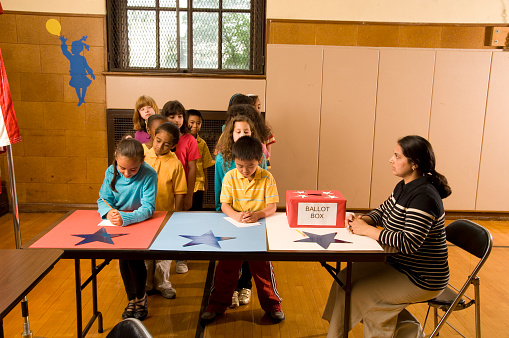 RICHARD HUTCHINGS—GETTY IMAGES a pair or group of candidates running for office together (noun) My friend Millie asked me to join her ticket for student council. . Her parents came to the U.S. from Jamaica and India.
SARA D. DAVIS—GETTY IMAGES
There are also third-party candidates running for president. None of them is expected to win a large share of the votes.
The Home Stretch
During most presidential campaigns, candidates travel the country, meeting with potential voters. But like so many things in 2020, this election is different because of the coronavirus pandemic. Many campaign events have been held virtually this year, and the candidates have made fewer in-person appearances.
Trump's illness has shaken up the race. But as the race comes to a close, he and Biden continue to fight for votes. Americans await the results. The winning candidate is scheduled to be sworn in on Inauguration
inauguration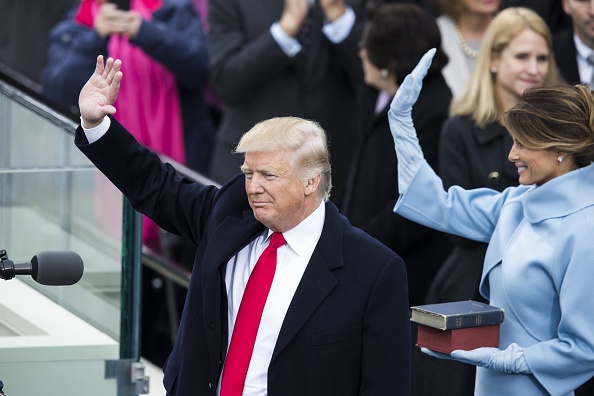 WASHINGTON, USA - JANUARY 20: President Donald Trump and First Lady Melania Trump wave to the crowds during the 58th U.S. Presidential Inauguration after he was sworn in as the 45th President of the United States of America in Washington, USA on January 20, 2017. (Photo by Samuel Corum/Anadolu Agency/Getty Images) a ceremony to declare the start of something (noun) At his inauguration, in 2017, Donald Trump became the 45th president of the United States. Day, January 20, 2021.