Fighting for Change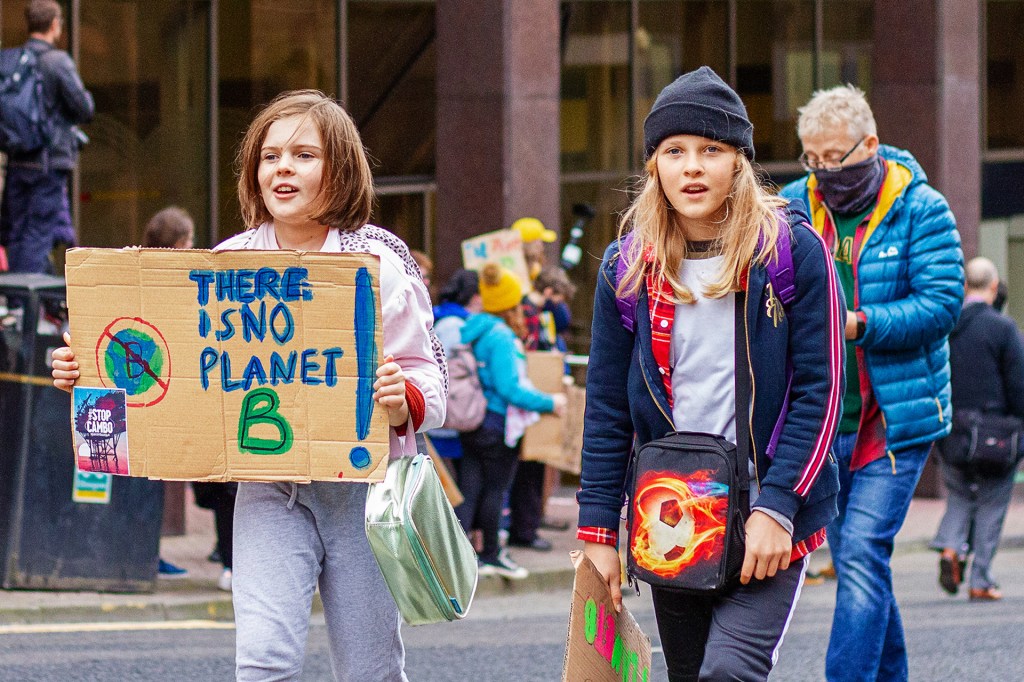 Government officials from 196 countries gathered for the United Nations Conference of the Parties in Glasgow, Scotland, from October 31 to November 12. The conference brings world leaders together every year to address climate change.
Officials had several goals. One was to figure out how to limit the rise in global temperatures to 1.5°C above preindustrial levels. Any higher, scientists say, and the world will see a sharp increase in natural disasters. (The Earth has already warmed 1.1°C.)
At the conference, more than 100 countries agreed to cut methane emissions by 30% this decade. Methane is a planet-warming gas. More than 130 pledged to stop deforestation within that time.
But many young people say promises are not enough. They want a formal agreement. They say it's needed to make sure countries keep their promises.
On November 6, some 100,000 people attended a rally in Glasgow. "Leaders keep praising young people for standing up and protesting," Vanessa Nakate, a climate activist from Uganda, told TIME. "But saving the world needs decisions from the leaders."