Filling a Need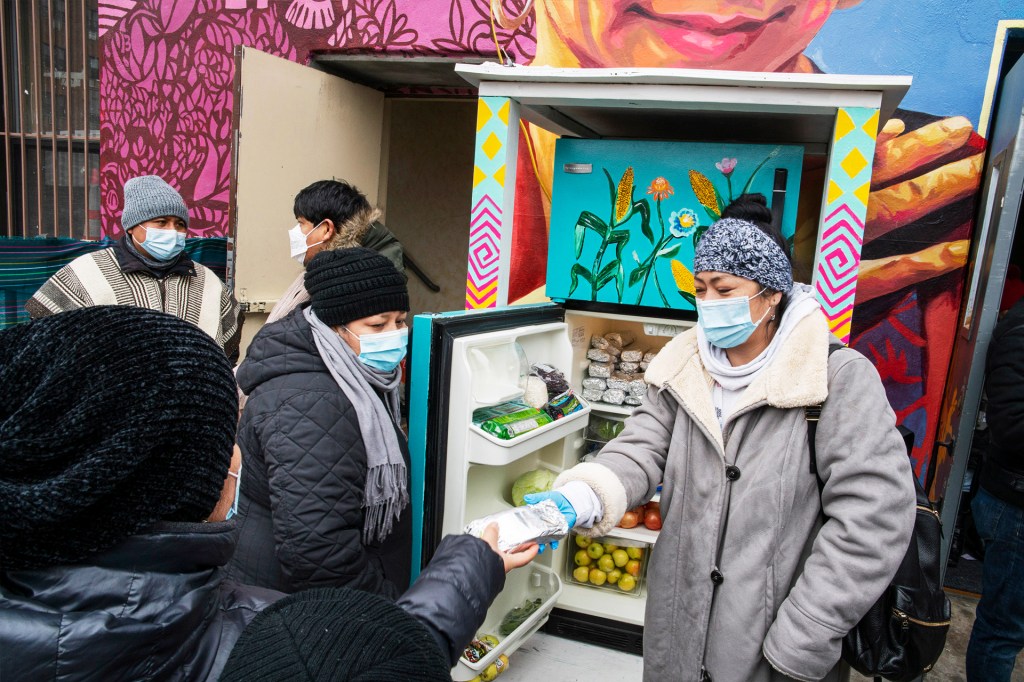 Early in the COVID-19 pandemic, refrigerators began popping up in unlikely places outdoors. Volunteers plugged them in on street corners in cities around the country. Anyone could take food—for free.
The fridges were necessary to address food insecurity food insecurity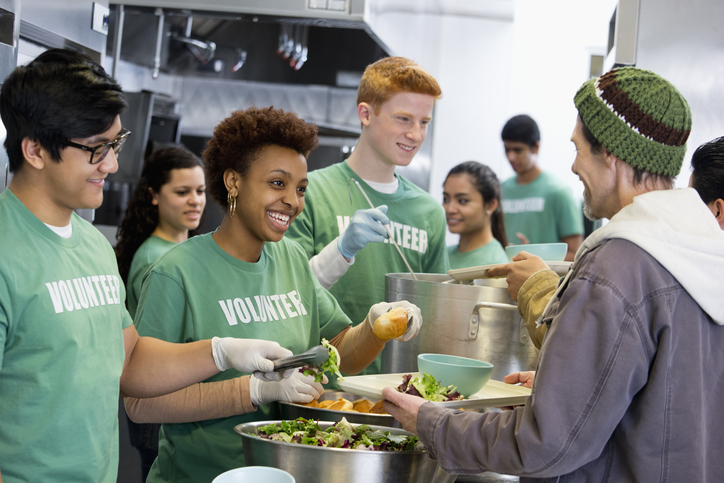 ARIEL SKELLEY—GETTY IMAGES unreliable access to food (noun) More people have experienced food insecurity since the cost of groceries went up. , activists said. Many people lost their jobs during the pandemic and could not afford to buy food. The problem continues due to rising food prices.
Tajahnaé Stocker started the ICT Community Fridge Project, in Wichita, Kansas. She raised $1,500 to buy, decorate, and stock a fridge with food. It was a step toward solving the hunger crisis. "[Charity] alone cannot solve every problem," she says. The fridge is "just trying to fill in the gap of a grocery store."
Stocking Up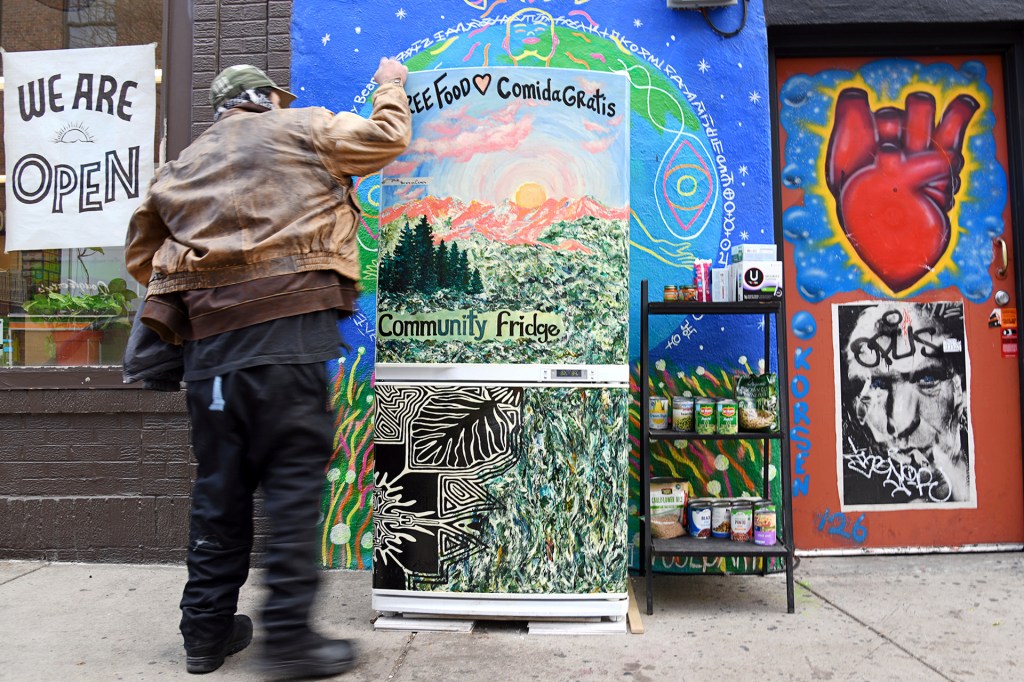 HYOUNG CHANG—THE DENVER POST/AP
Food insecurity is a problem all across the United States. During 2020, about 10% of American families didn't always have enough food, according to the U.S. Department of Agriculture. Many families have to rely on food banks.
Volunteers have stocked hundreds of fridges around the U.S. They're on street corners, outside cafés, and at churches and housing developments. Kristin Guerin runs a community-fridge network in Miami, Florida, called Buddy System MIA. The group fills its fridges up to five times a day. Usually, the fridges are empty within an hour. "The need is still really high," Guerin says.
Often, community fridges contain homemade meals or donations from restaurants and supermarkets. The group 901 Community Fridges operates in Memphis, Tennessee. It stocks fridges with leftover meals from other food-assistance groups, so meals don't go to waste.
Food, and More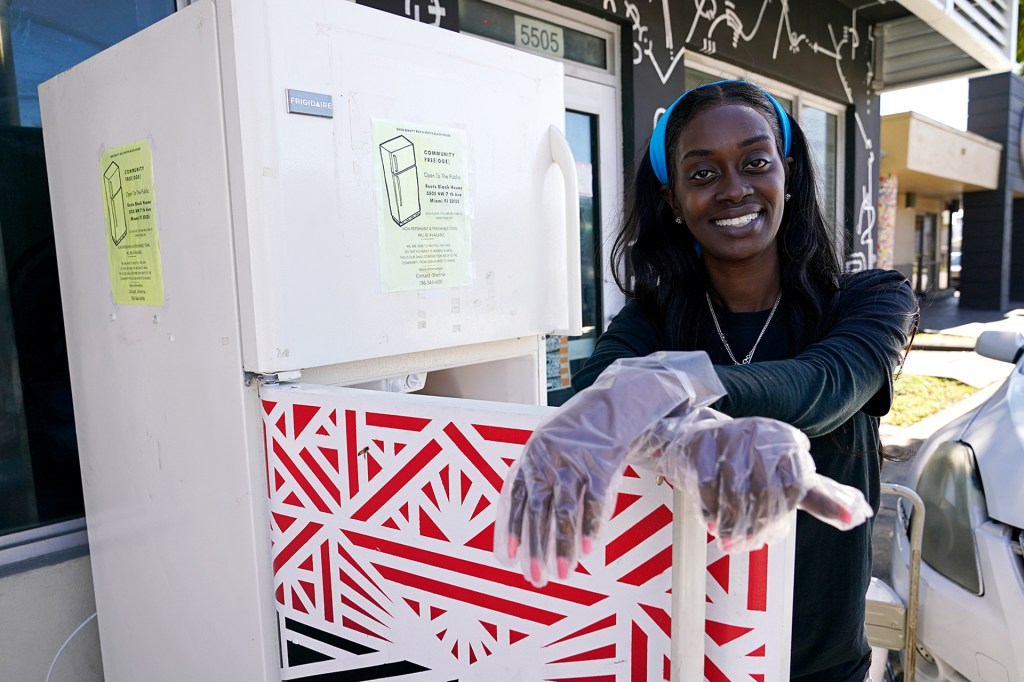 LYNNE SLADKY—AP
The movement has begun to expand beyond food. Donations of diapers and other baby items are accepted by 901 Community Fridges. The group plans to provide additional services, like laundry and help for recent immigrants. "Anything that might be needed in the community," organizer L.J. Abraham says.
In Miami, the fridges are papered with flyers advertising summer camp and other programs. "The fridges have become small community centers," Guerin says. "They have become a staple staple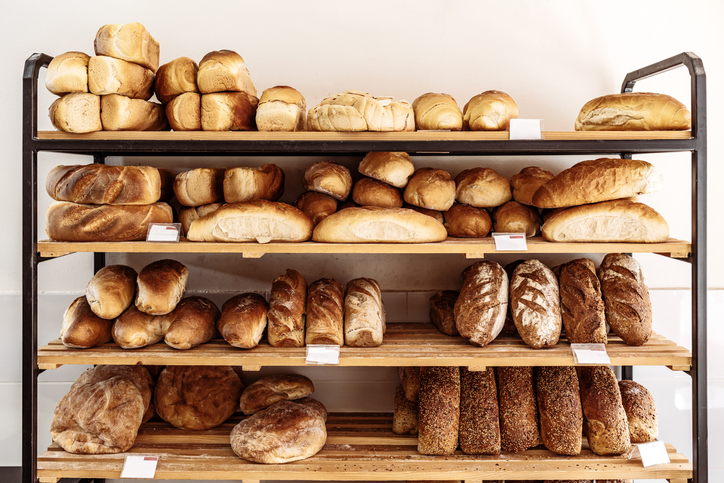 LJUBAPHOTO—GETTY IMAGES something that people need (noun) We went to the grocery store to buy staples like bread and milk. , and they will be for a while."