Fires Rage in California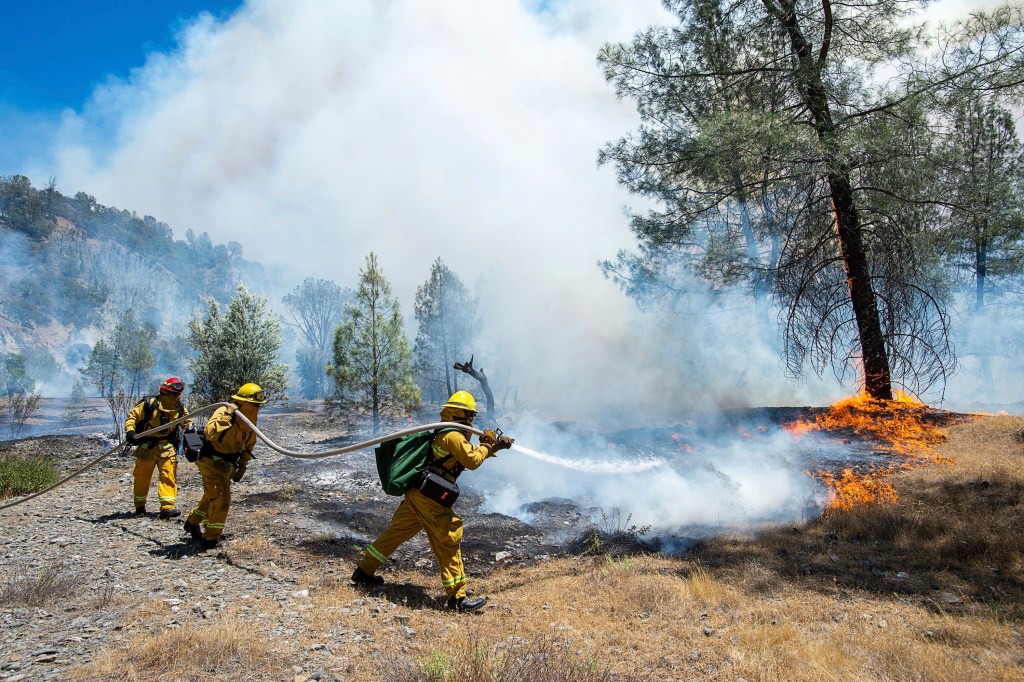 On Tuesday, wildfires continued to spread through a rural area of Northern California. The area is still recovering from last year's devastating fires. The Pawnee Fire is the biggest blaze. It began on Saturday evening. So far, it has destroyed 22 buildings and forced as many as 3,000 people from their homes.
Governor Jerry Brown has declared a state of emergency in Lake County, where the Pawnee Fire is burning. The area is about 120 miles north of San Francisco.
Firefighters face many challenges, says county supervisor Jim Steele. For one thing, they do not have up-to-date equipment. Plus, there are only a few roads that lead into the county. This makes it difficult for firefighters to get to the scene quickly.
Low humidity and wind have helped the Pawnee Fire spread. Some 2,700 firefighters and more than a dozen aircraft have battled the blaze. By Tuesday, the fire had burned 13,500 acres and was 25% contained. Officials expected the same hot, dry weather for Wednesday.
Terri Gonsalves, 55, evacuated her home on Sunday. A hill behind her house had become engulfed in flames. Now she is staying with her daughter in nearby Middletown. Fire destroyed dozens of homes there in 2015. Gonsalves says people who live in the area are traumatized by years of wildfire. But she adds: "When this stuff happens, we rally around each other."
In addition to the Pawnee Fire, at least a dozen other wildfires are burning throughout California.