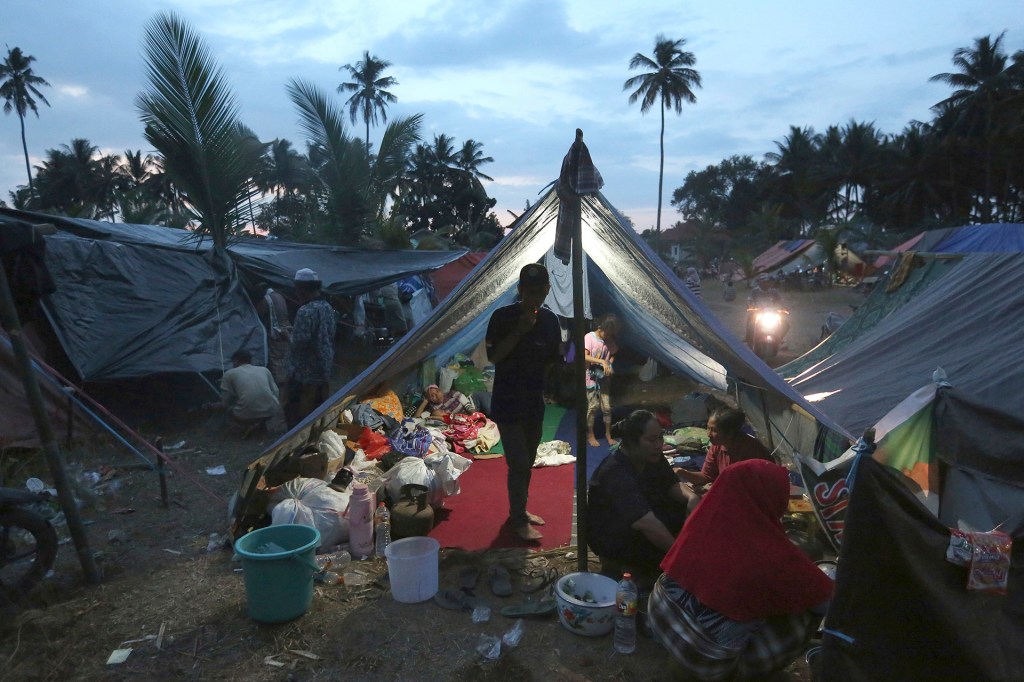 Rescuers are working to help victims of a powerful earthquake on the Indonesian island of Lombok.
The earthquake struck Lombok on August 5. It left 131 people dead. That's according to Sutopo Purwo Nugroho. He is the spokesperson for the Indonesia's national disaster agency.
The 7.0 magnitude quake flattened buildings. It also ruptured roads. Tens of thousands of people were forced to flee their homes.
In response, rescuers are building temporary shelters for those left homeless. The government is distributing water, food, and medicine to people in need. Five planes carrying supplies left Jakarta, Indonesia's capital, for Lombok on August 8. The planes will bring food, blankets, and water tankers to affected areas.
Despite these rescue efforts, parts of Lombok are still waiting for help. The international charity Oxfam said drinking water is scarce. That's because weather in Lombok has been extremely dry.
In the western village of Kekait, Zulas Triani said she has only received a single basket with a small amount of food. "Where should we go if we have no house anymore, nowhere to live?" Triani, an elementary school teacher, told the Associated Press. "I don't know how to rebuild on my own. We're all relying on the government to help. I do hope the government can help."
The August 5 temblor was the second in a week to hit Lombok. On July 29, a 6.4 magnitude earthquake struck the island. It weakened buildings, leaving them vulnerable to collapse.