Honoring Ruth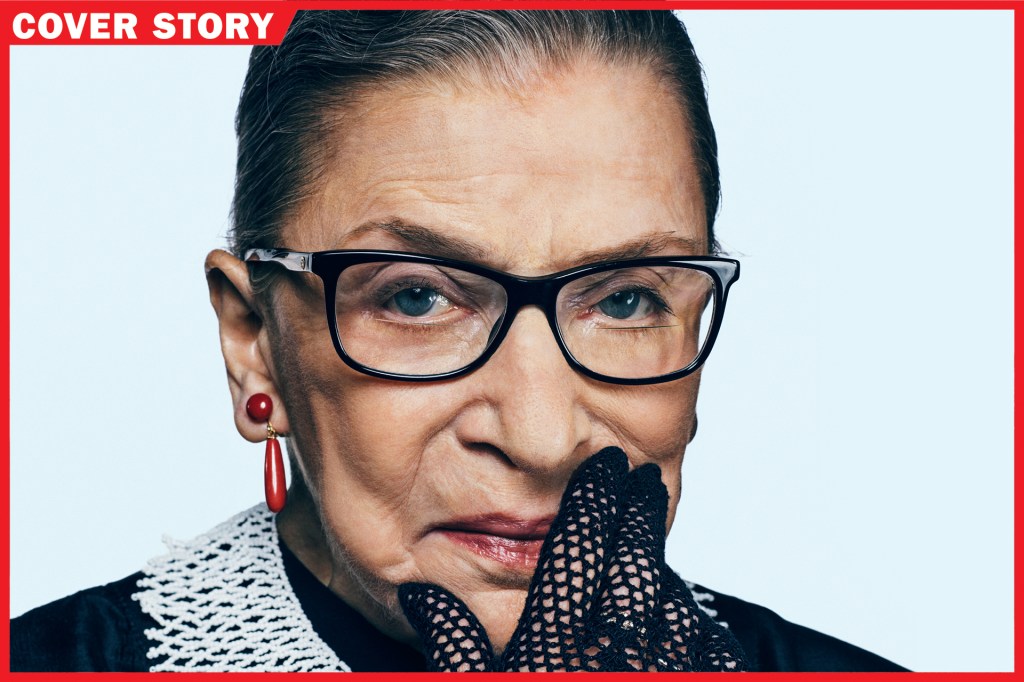 Ruth Bader Ginsburg died on September 18, in Washington, D.C. She was 87. She had served as a United States Supreme Court justice since 1993. Ginsburg was the second woman to sit on the nation's top court. She fought fiercely for women's rights.
At memorials around the country, people lit candles. "Women belong in all places where decisions are being made," read some.
AMANDA ANDRADE-RHOADES— BLOOMBERG/GETTY IMAGES
After two days at the Supreme Court Building, Ginsburg was to lie in state
state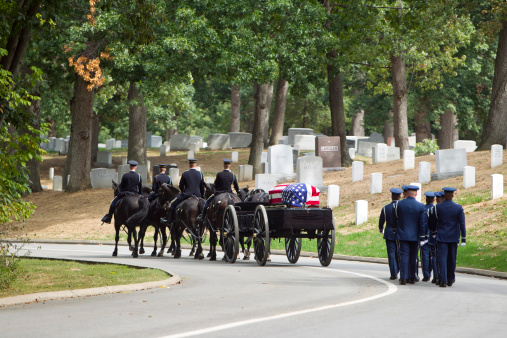 JEFF GREENOUGH—GETTY IMAGES a style appropriate for a person of high rank (noun) The military general was buried in state. at the U.S. Capitol on September 25. She is the first woman in U.S. history to have been given this honor.
Ginsburg faced discrimination because of her gender. This led her to support equal pay and opportunities for women. She became a role model and icon.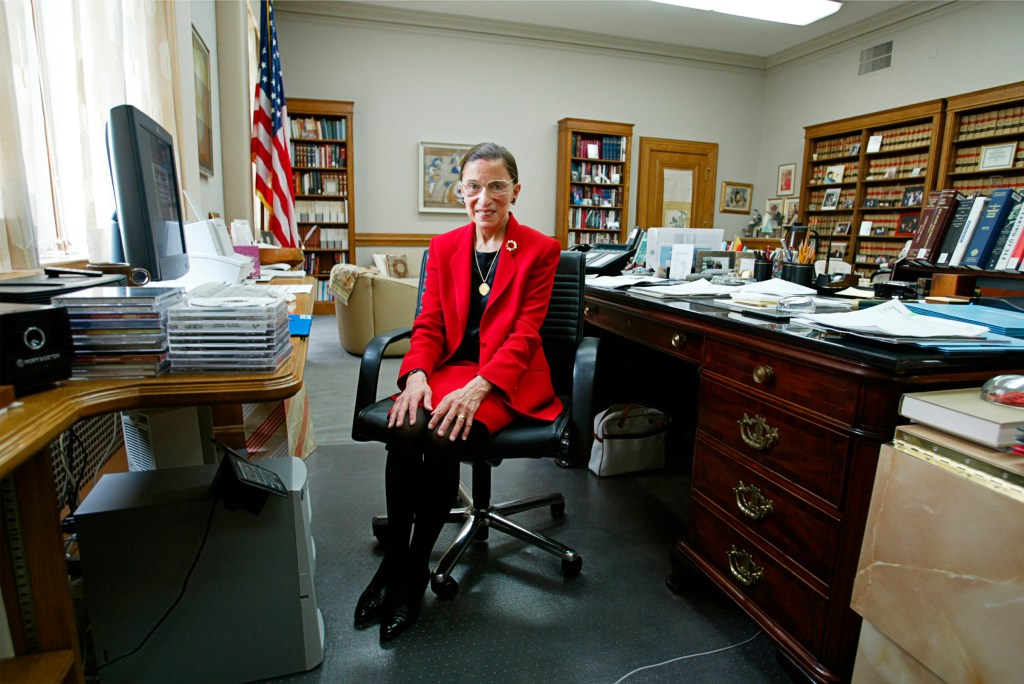 DAVID HUME KENNERLY—GETTY IMAGES
Journey to the Court
Joan Ruth Bader was born in 1933 in Brooklyn, New York. As a young girl, she loved books. One day, reading while walking, she fell and broke her nose.
Ruth graduated from high school and went to Cornell University. There, she met Martin Ginsburg. They married in 1954.
Ruth and Marty were accepted to Harvard Law School. But he was called for military duty. Ruth paused her studies. She took a job at the U.S. Social Security Administration. When her employer found out she was pregnant, Ruth was given a lesser role at lower pay.
In 1956, Marty and Ruth were at Harvard. She was one of nine women in a class of more than 500. After Marty learned he had cancer, Ruth went to class for him. She typed up his papers. When Marty got a job in New York, Ruth went with him. She finished her studies at Columbia Law School.
Ruth graduated from Columbia in 1959. She tied for first in her class. But she was unable to get a job at a big law firm. And Supreme Court clerkships
clerkship
DARRENMOWER—GETTY IMAGES a job that gives a person a chance to work with and learn from a judge (noun) After finishing law school, Harry applied for a clerkship with a judge. went to men.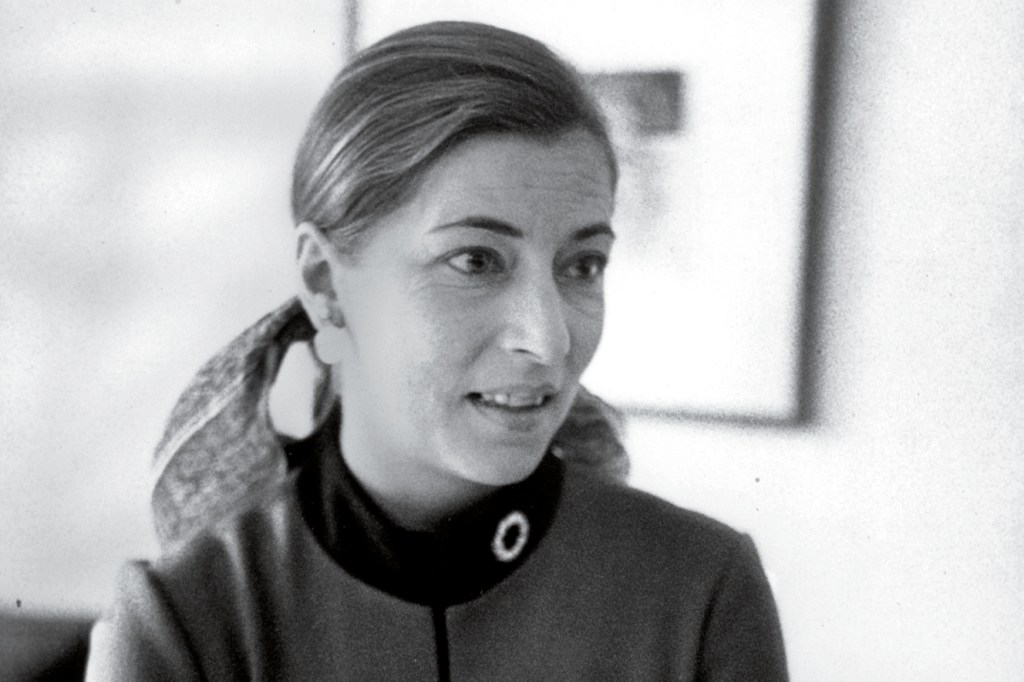 LIBRADO ROMERO—THE NEW YORK TIMES
Ruth didn't get angry. She got even. She taught at Rutgers Law School from 1963 to 1972. She pushed for equal pay for women there. She began teaching at Columbia in 1972. She helped start the Women's Rights Project at the American Civil Liberties Union. And in 1980, she joined the U.S. Court of Appeals.
"I Dissent"
President Bill Clinton appointed Ginsburg to the Supreme Court in 1993. She was sworn in on August 10. She had become a voice for gender equality. Ginsburg ruled on a number of landmark
landmark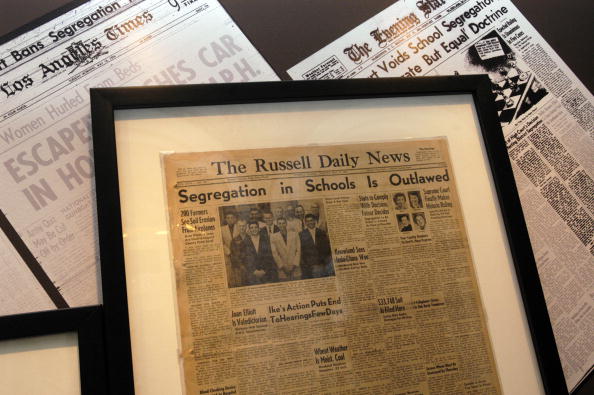 CHRIS MADDALONI/CONTRIBUTOR —GETTY IMAGES historic (adjective) Brown v. Board of Education was a landmark lawsuit that made segregation illegal in schools. cases in her career.
JEFFREY MARKOWITZ—SYGMA/GETTY IMAGES
A Supreme Court justice can write a dissenting opinion when he or she disagrees with the majority. Ginsburg did this often. In 2014, she explained why. "I am ever hopeful that if the court has a blind spot today, its eyes will be open tomorrow," she said.
In Memory
On September 19, the Supreme Court released statements from the eight current justices. They wrote about Ginsburg. Here are some of their words.
"Today we mourn, but with confidence that future generations will remember Ruth Bader Ginsburg as we knew her—a tireless and resolute champion of justice." —Chief Justice John G. Roberts Jr.
"She was a superb judge who gave her best and exacted the best from each of us, whether in agreement or disagreement." —Justice Clarence Thomas
"My dear friend and colleague Ruth Bader Ginsburg was an American hero. She spent her life fighting for the equality of all people, and she was a pathbreaking champion of women's rights." —Justice Sonia Sotomayor
"Justice Ginsburg will go down as a leading figure in the history of the court. She will be remembered for her intelligence, learning, and remarkable fortitude. She has been and will continue to be an inspiration for many." —Justice Samuel A. Alito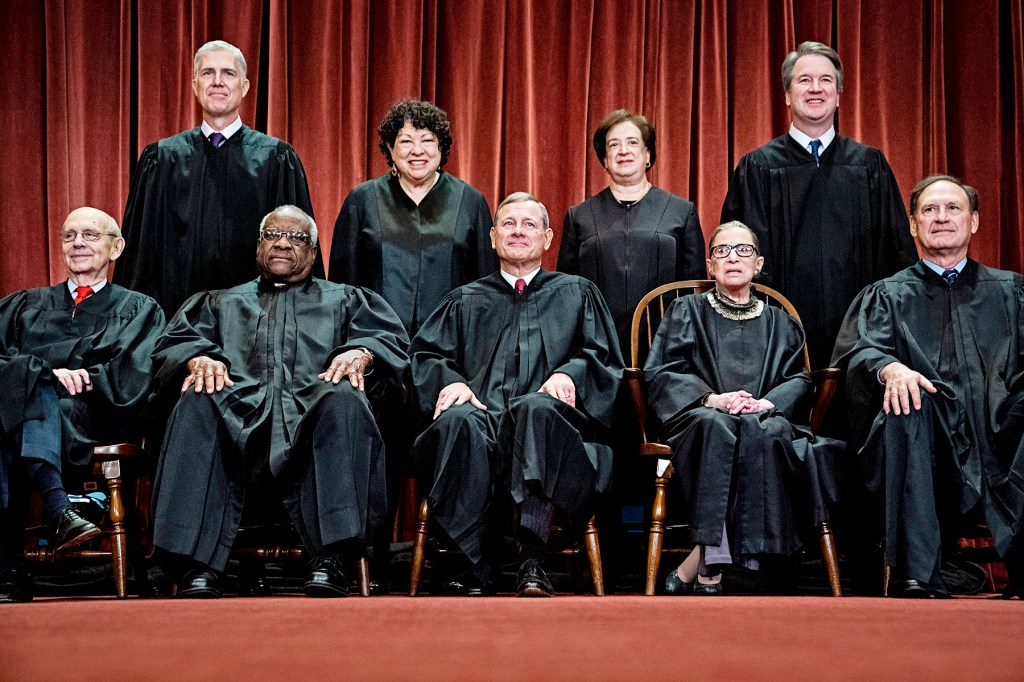 JABIN BOTSFORD—THE WASHINGTON POST/GETTY IMAGES