In the Moment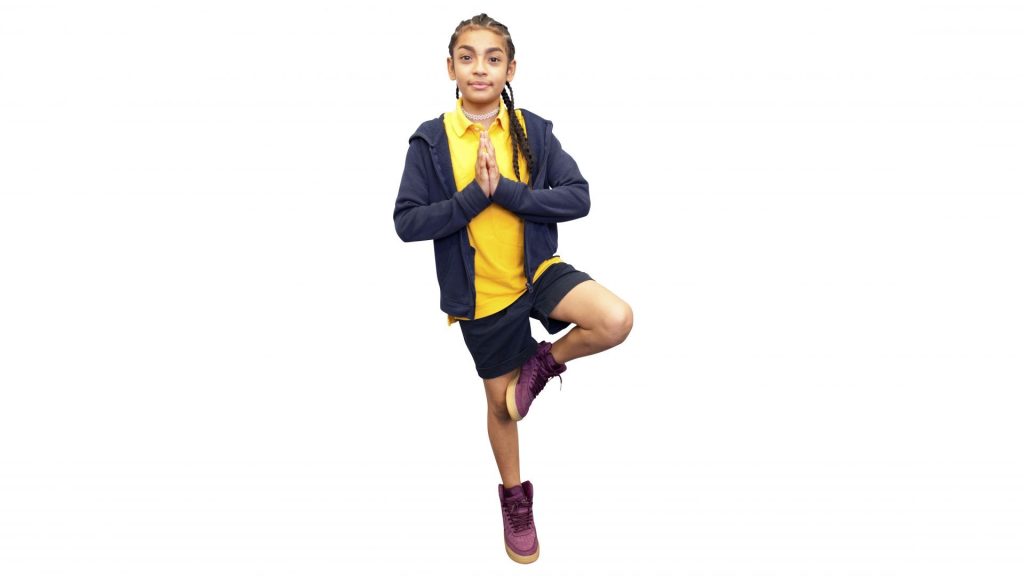 Ten fifth graders are sitting on a bright-blue rug in a classroom at P.S. 54, a public elementary school in Brooklyn, New York. When their teacher, Adrienne Heim, strikes a bell, they take a deep breath.
The kids are practicing mindfulness. That means they are learning to pay attention to the present moment. Why? Being mindful can help people stay calm and focused, according to Heim. She is the founder of Green Generations. The nonprofit group brings mindfulness classes to eight schools in New York City.
Isafye Lewis, 10, has been participating in the class at P.S. 54 for two years. "Mindfulness teaches me to relax," he told TIME for Kids. "It really helps me feel better when I'm sad or angry."
Like Isafye, students in classrooms nationwide—from New York to California—are learning to be more mindful.
Breathe Easy
At P.S. 54, students practice mindfulness through deep breathing, movement, and relaxation exercises. But Heim says that mindfulness is about more than just staying calm. It also boosts confidence. "It helps children build healthy self-esteem," she says, "so they can make healthy decisions."
Recent research published in the journal Developmental Psychology supports this view. The study also found that mindfulness training can help kids succeed in school. That's because it trains the brain to pay attention and manage stress.
"It doesn't solve [math equations] for kids," Mariam Gates, author of This Moment Is Your Life, told TFK. "But what mindfulness does for all of us is help us focus on the moment we're in, which is the only place we can learn, change, or grow."
But you don't have to be in a classroom to practice mindfulness. Gates says, "You can [always] bring your attention to this moment and change how you experience it."