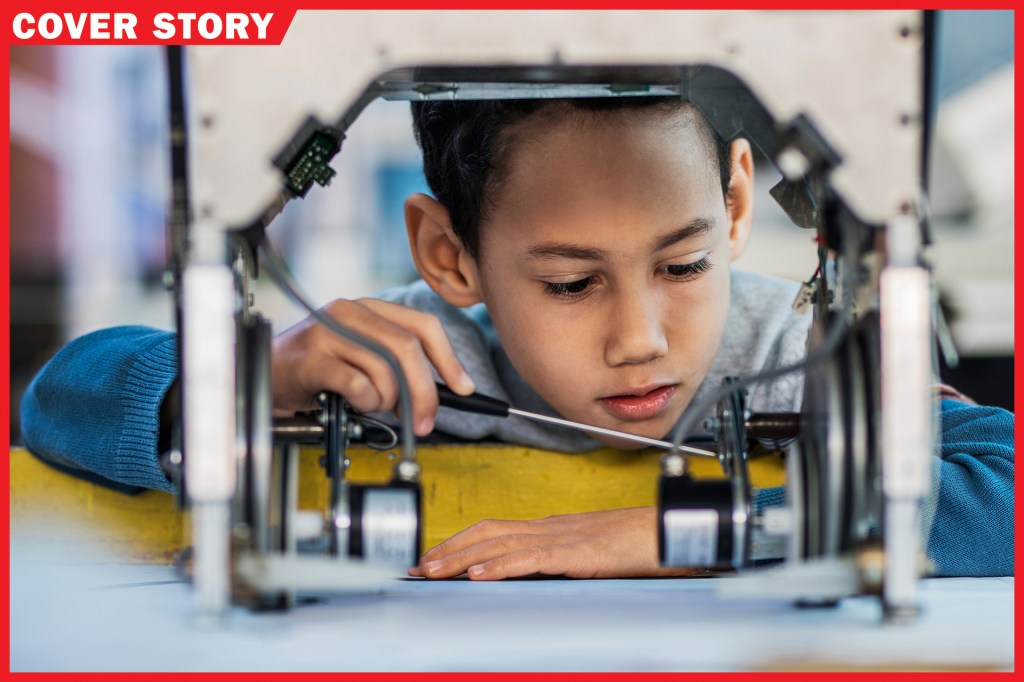 Last year, Izzy Goldstein, 12, learned in science class that we can reduce air pollution by using natural energy sources, such as wind and solar power, instead of gasoline. This made her wonder what she and her schoolmates could do to help the environment. "I thought, 'Maybe if my school got a bike rack, more kids would bike to school instead of relying on cars,'" Izzy told TIME for Kids. Rather than ask their school to buy a rack, Izzy and her friends decided to make it themselves.
They came up with a design. They calculated how much wood they might need. They measured how long the boards should be. They used power tools to cut them and secure them together. And they did all this in their school's makerspace.
What is a Makerspace?
Makerspaces are work spaces where kids can learn to create objects using technology, engineering, art, and design. These spaces often feature a mix of high-tech machines, such as 3D printers and robotic kits, and simple materials like clay and cardboard.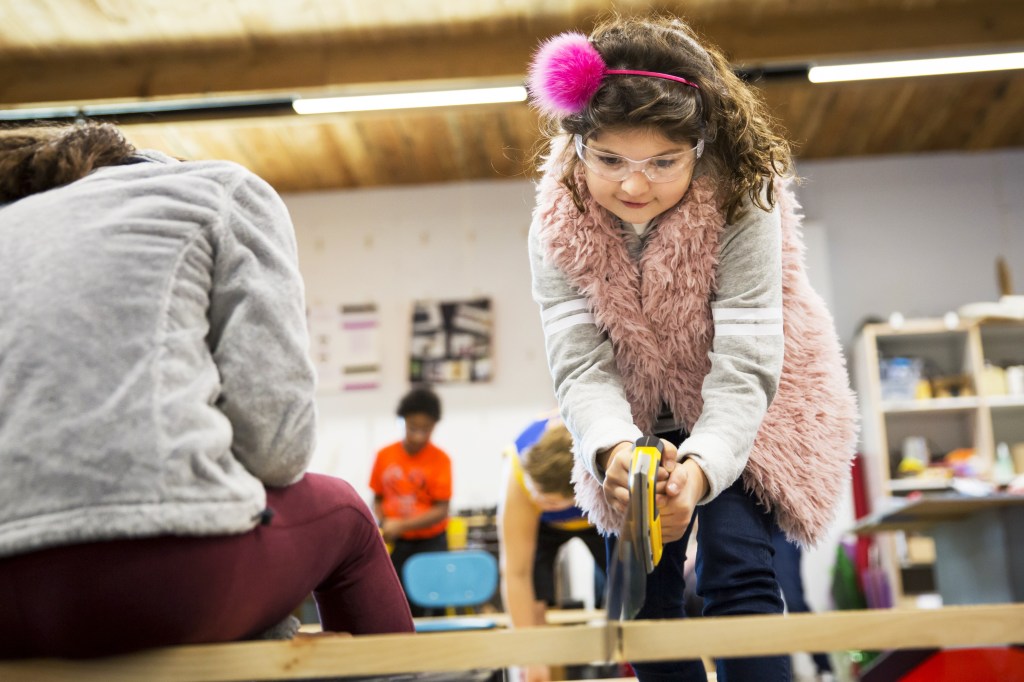 ART ROTHFUSS
Izzy goes to the Harley School, in Rochester, New York. It is one of a growing number of schools across the United States with makerspaces. Makerspaces are largely inspired by Maker Faires, which are events that give people a chance to share their creative projects. Each year, about 250,000 people attend the Maker Faires in San Mateo, California, and Queens, New York. Maker Faires have also spread to countries around the world, including Egypt, France, and Thailand.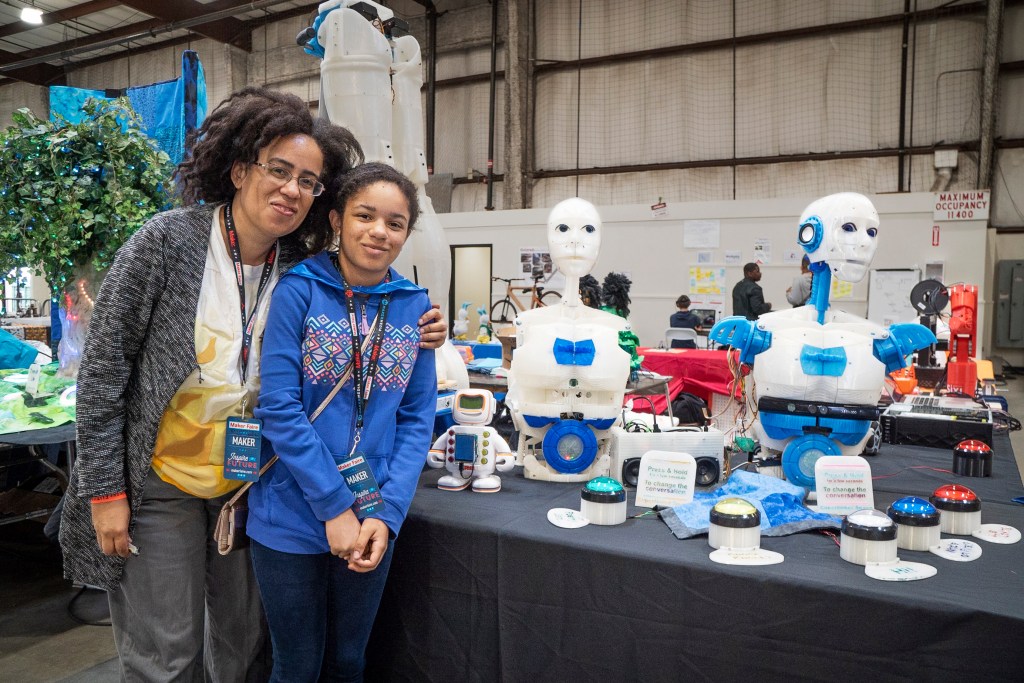 JUN SHENA
Why are schools introducing makerspaces to the curriculum? "It's hands-on, experiential
experiential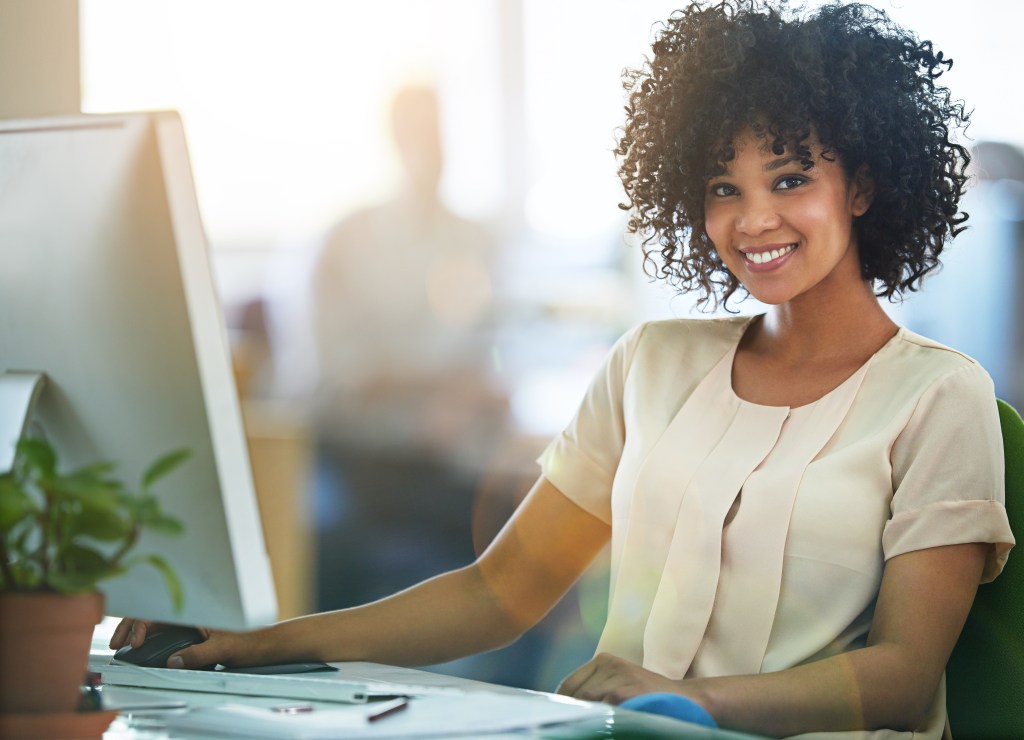 YURI_ARCURS/GETTY IMAGES related to or providing experience (adjective) I'm working as an intern to fulfill my school's experiential learning requirement. learning," Dale Dougherty told TFK. He founded
found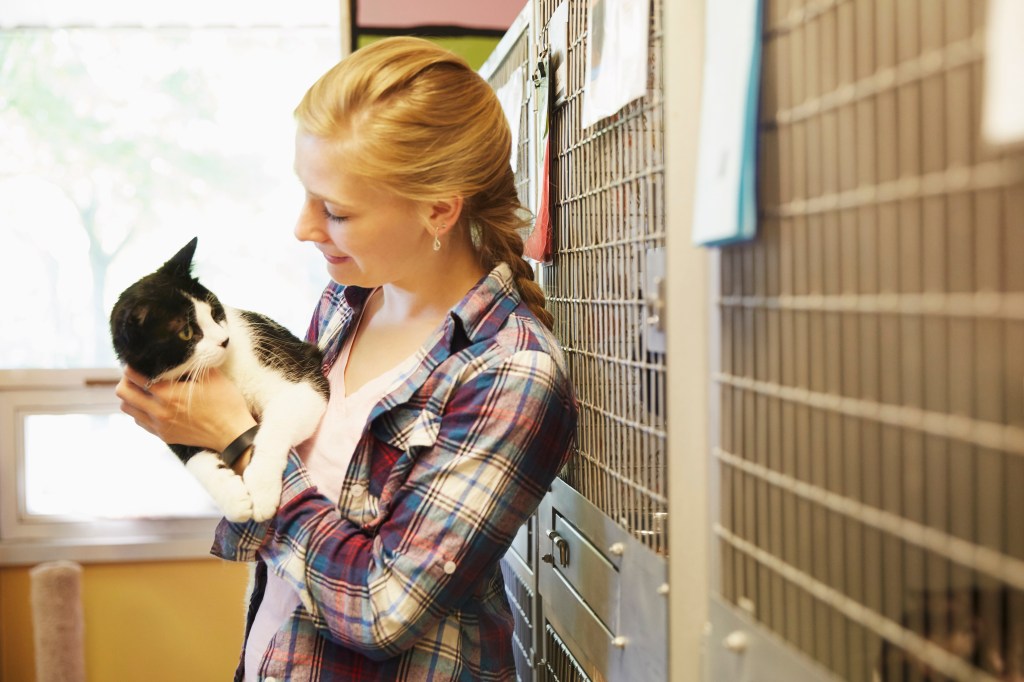 CAMILLE TOKERUD/GETTY IMAGES to create something, such as an institution or organization (verb) Our field trip to the animal shelter inspired me to found an animal-welfare club at school. Maker Faire in 2006. "Makerspaces give kids a way to have ideas and build something from those ideas."
Problem-Solving Play
Kima Enerson is a makerspace teacher at the Harley School. But she says kids can become extraordinary makers in an ordinary
ordinary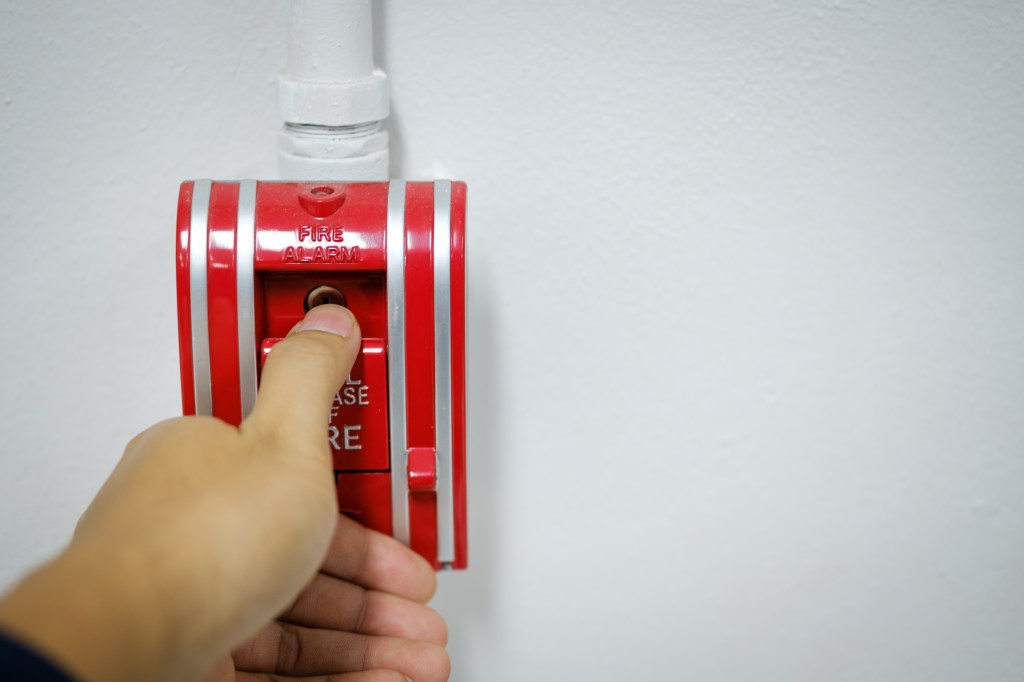 BUNLUE NANTAPROM/EYEEM/GETTY IMAGES normal or usual (adjective) It was an ordinary lunch period until someone pulled the fire alarm. classroom, too. In Harley's Lower School (pre-kindergarten to grade 4),students learn about the basics of computer software. By third grade, they study coding and how electricity works. In sixth grade, they learn to safely use tools such as drills and saws. When students get to high school, Enerson shows them how to apply their skills to solve global problems. "I bring them through the process of designing something to better the world," she says.
Sometimes, though, students at Harley focus on finding fun solutions to common tasks, such as flipping pancakes. The school's 12th graders did this with the help of Lego Mindstorms. These construction kits contain Lego building blocks and other materials that kids can use to create robots. The robots can be programmed to follow commands.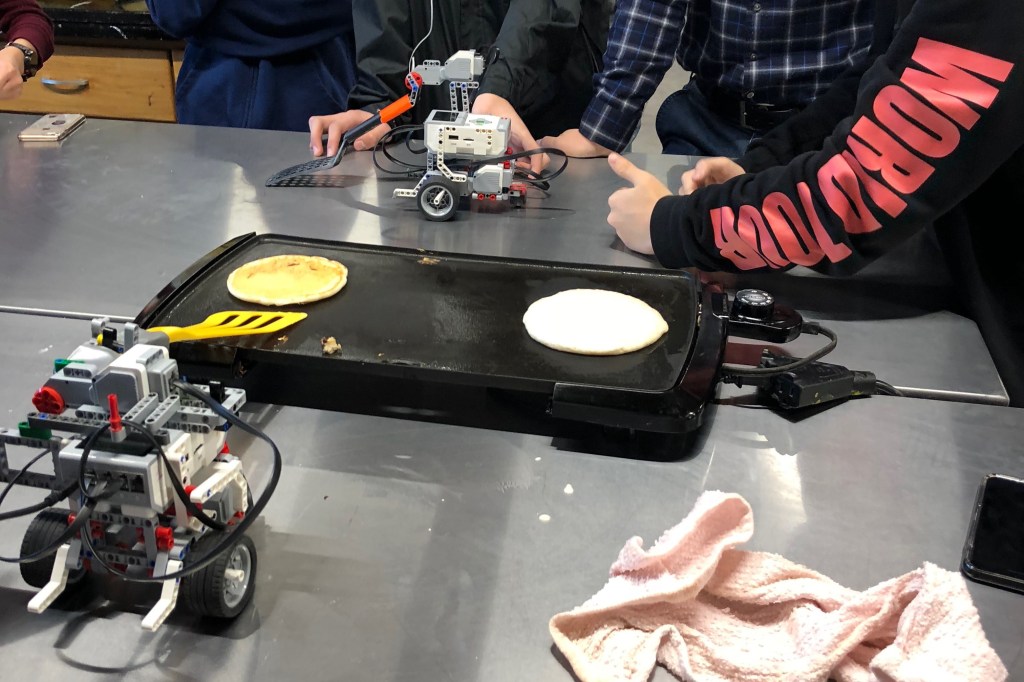 KIMA ENERSON
If making a pancake-flipping robot sounds like playing, that's because it is. "Innovation
innovation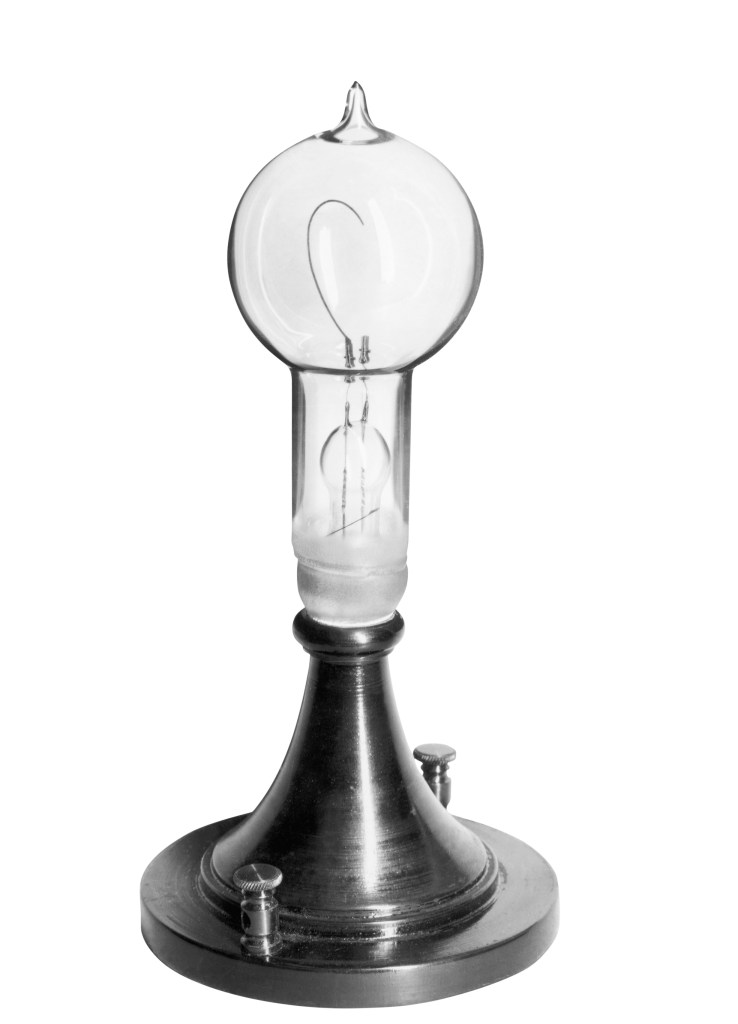 CHRIS HUNTER—GETTY IMAGES a new product, idea, or method (noun) The invention of the lightbulb in 1879 was an important innovation. comes from play," Dougherty says. "Making is something you do because it's enjoyable." Cameron Anderson, an eighth grader at Harley, agrees. When asked what he likes most about his school's makerspace, he was quick to answer. "It's fun!" he said.
Clean Solution
SURESH ANNAPPINDI
Many people toss out soap when a bar gets small. Yashas Anapindi, 15, from Garnet Valley, Pennsylvania, is trying to change that. He wants to maximize soap use to minimize waste. So he created EcoSoap. It's a bar of soap with a reusable item, such as a domino, in the center. This encourages people to use every last bit of soap to get to the item inside. Yashas presented EcoSoap at the 2018 Maker Faire in New York. "To be a maker, all you need is an imagination," he told TFK.