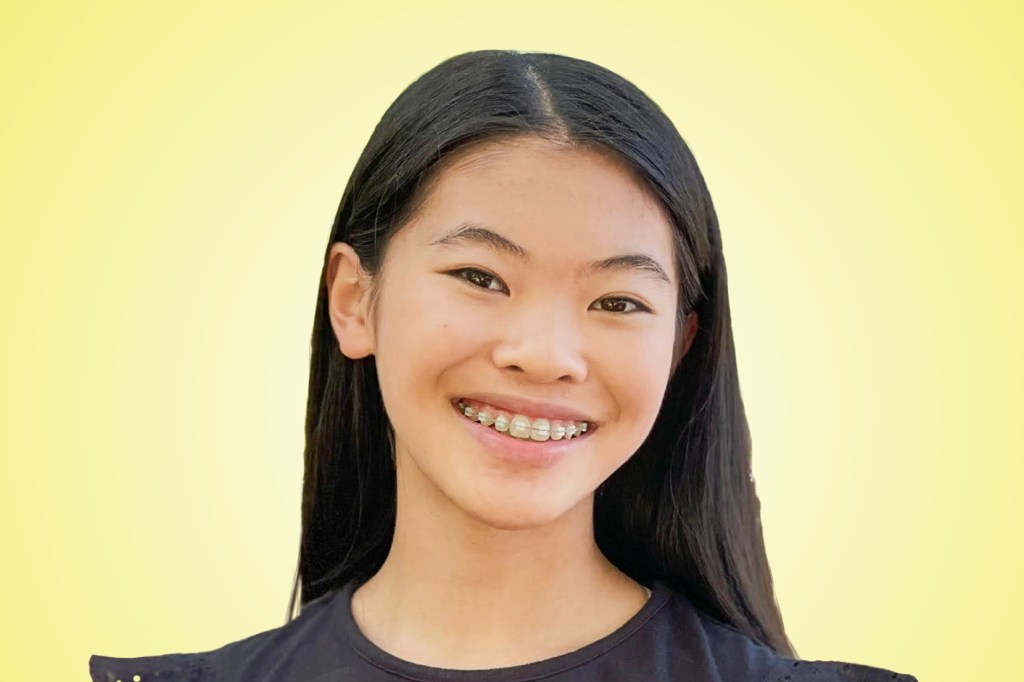 Meet Lauryn Chew, one of the 10 outstanding kids selected to be a TFK Kid Reporter this school year. Lauryn is 13 years old and lives in Irvine, California. She loves to Rollerblade with her friends and do ballet. Lauryn says she would like to work as a public-health official one day.
Finalists in the TFK Kid Reporter contest were judged on a number of factors. One of their assignments was to write an article about a hometown hero. Lauryn's story is about Elaine Murphy, a Girl Scout troop leader in Orange County, California. You can read it below. We'll be introducing the rest of the TFK Kid Reporter squad this month.

"Make the world a better place." This Girl Scout law guides more than 1.7 million Girl Scouts around the world. In just 12 years, Orange County Girl Scout troop leader Elaine Murphy has helped more than 150 girls build courage and self-confidence. But her troop has a unique story. It's based at the Orange County Rescue Mission, which helps bring families out of homelessness.
Murphy has been an active member of Girl Scouts for three decades. An old friend and fellow scout reached out to her about starting a troop at the Orange County Rescue Mission. In 2009, the two started Troop 1082 with just five girls. "I wanted to give the girls the same opportunities that I had and that other girls have," Elaine told TIME for Kids. "I hoped they'd realize that anything was possible and could see their full potential through Girl Scouts. And many of them have done that." The girls have achieved high-level awards like the Girl Scout Gold Award, gone camping, and traveled internationally to Our Cabaña, the Girl Scout World Center in Mexico.
The troop's primary challenge has been limited technology access. Communications, activities, and projects typically happen in person, but the pandemic has stopped the year-round weekly meetings. To overcome this obstacle, Murphy has met with scouts one-on-one so the girls could continue their projects. She does this because of her dedication and passion. "She has a lot of empathy for anyone who has been pushed aside in the community," says her mom, Karen.
Murphy shows no signs of leaving her leadership role. "Seeing their accomplishments and their achievements and how much they love Girl Scouts is by far the best part for me," she says. Murphy is proud of her girls and thankful for her hardworking coleaders.
Being in Troop 1082 has significantly impacted the scouts. Valerie, 10, is one of them. Before joining, she felt excluded, because many girls she knew were scouts. "[Murphy] helped me have a fun time and come out of my shell," Valerie says. "She makes the Girl Scout meetings really fun and lets us do so many awesome activities."
As a leader of Troop 1082, Elaine has faced numerous challenges and has an important message to share: No matter who you are, where you come from, or what you believe, you can help create a better future for the leaders of tomorrow.